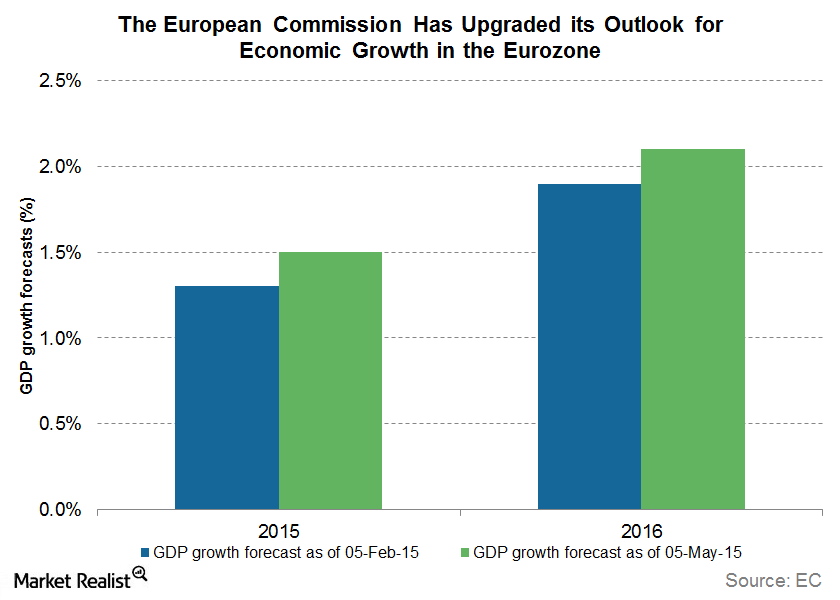 What Are the Reasons Behind the Bond Sell-Off?
By Russ Koesterich, CFA

Nov. 20 2020, Updated 11:34 a.m. ET
The reasons behind the bond sell-off? The rise in U.S. yields has been driven by higher inflation expectations. Ten-year U.S. inflation expectations have risen by roughly 0.4% from their January low and are now at their highest point since October. While this is still below 2014 levels, higher oil prices, improved European growth and some evidence of stabilizing inflation in Europe appear to have left investors less concerned about the prospect of deflation.
Article continues below advertisement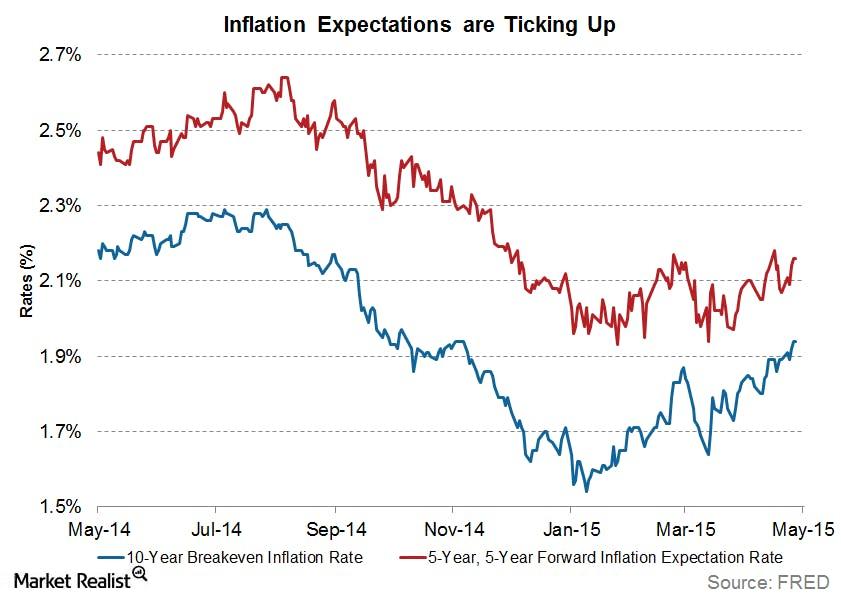 Market Realist – One of the main reasons behind the bond sell-off last week was a rise in inflation expectations. The ten-year break-even inflation rate fell to a low of 1.54% in January 2015. It increased to 1.94% on May 1, 2015. The five-year forward inflation rate represents investors' expectations for annual inflation rates between 2020 and 2025. It rose from 1.93% at the end of January 2015 to 2.16% last week.
The rise in demand for US TIPS (Treasury-Inflation Protected Securities) also points to a rise in inflation expectations. According to estimates from Lipper, ETFs and mutual funds investing in TIPS saw net inflows of $4.94 billion in the first four months of 2015.
Article continues below advertisement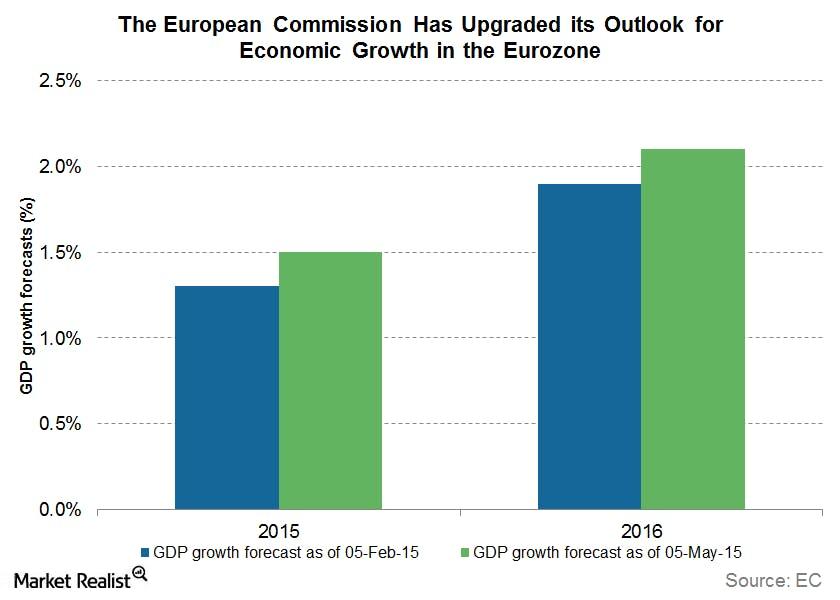 Inflation expectations in Europe also ticked up in the past week. The EC (European Commission) upgraded its forecasts for GDP (gross domestic product) growth to 1.5% in 2015 and 2.1% in 2016. The EC forecasts that inflation will come in at 0.1% in 2015 and 1.5% in 2016. This is a vast improvement over the -0.1% and 1.3% it projected three months earlier.
Article continues below advertisement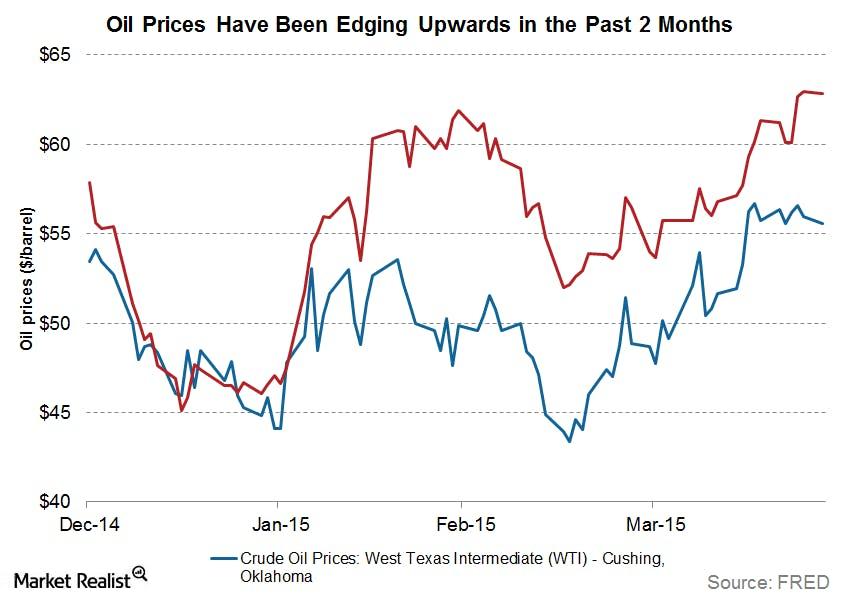 Inflation expectations have been propped up by the halt in the US dollar rally and the rise in oil prices (BNO). On Tuesday, WTI (West Texas Intermediate) crude (USO) crossed $60 per barrel for the first time since December 2014. Investors have been climbing into the commodity hoping that the recent decline in US inventories and production would help correct the oil supply glut.
Oil prices were also buoyed by the news of unrest in Libya and a hike in the prices of crude oil for sale in the US and Europe by Saudi Arabia. Protestors in Libya blocked a key port that's responsible for oil production of more than 100,000 bpd (barrels per day). Saudi Arabia's hike in oil prices indicates growth in demand. This is a healthy sign for the energy sector (XLE).
The previous graph shows how the US dollar (UUP) rally stalled temporarily. The US trade deficit rose by an alarming 43.1% to $51.4 billion in March. This figure is the highest in almost six years. The trade deficit widened due to the rise in imports by 7.7% while exports grew by a meager 1%. The fall in the dollar can be attributed to the recent influx of negative data—like the widening trade deficit and the rise in oil prices. The halt in the dollar rally gave an impetus to inflation expectations.
In the next part of this series, we'll discuss how mixed company earnings and high yields are exerting negative pressure on US stocks.