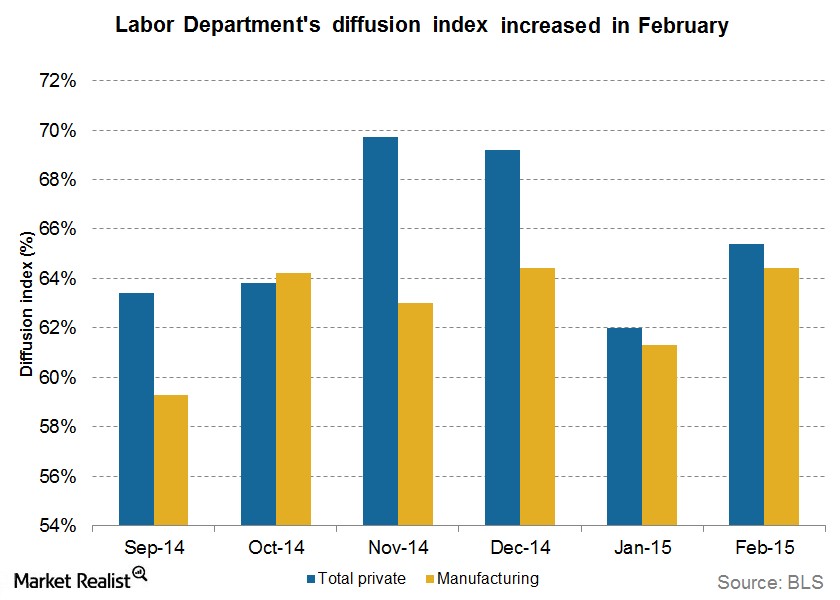 Outlook for Investors as Rates Start to Rise
By Rick Rieder

Dec. 4 2020, Updated 10:52 a.m. ET
The combination of continued resilient (albeit moderate) GDP growth, and accelerating wage gains, should be sufficient to motivate the Fed to move short-term interest rates off zero later this year.  These estimates are supported by BlackRock's "Yellen Index," our own metric of labor market/economic change as related to monetary policy reaction functions.
The index continues to remain firmly in positive territory, indicating the readiness of the economy for a policy move.  In fact, the preliminary read on the Yellen Index improved from +0.54 to +0.65 with revisions.
Furthermore, momentum remains in positive territory and the level of the index is consistent with substantially reduced labor market slack. Indeed, the Index is consistent with a Fed that can raise rates in June.
Article continues below advertisement
Market Realist – Despite headwinds in the form of soft wage growth, low inflation, and a falling labor participation rate, the labor market looks robust. The previous graph shows the labor market diffusion index. A measure above 50% suggests that US firms are hiring more than they're firing. The labor market diffusion index strengthened in February for both the total private and manufacturing sector.
The previous graph shows the Fed's Labor Market Conditions Index. It's an index that tracks 19 labor market indicators. Although the index weakened slightly in January and February 2015, it's above the median estimate of 1.9—from 1976 to present.
The strong labor market increases the likelihood of a rate hike by the Fed in June or September. In such a scenario, the outlook for investors should focus on cyclical sectors like mature technology (XLK) instead of defensive sectors. Historically, defensive sectors have been very sensitive to the rate. As a result, investors should avoid sectors like utilities (XLU) and staples (XLP). They're negatively impacted by interest rates.
The bond market will likely witness a sell-off. A rise in rates is followed by a fall in prices. However, ten-year Treasuries (IEF) might look attractive in the long term. Currently, the instrument is one of the very few yielding 2%. The yields of government bonds in Europe (EZU) and Japan (EWJ) continue to remain low. The low yield environment will likely persist with most central banks implementing quantitative easing and expansionary monetary policies. In such a scenario, US Treasuries (TLT) with high interest premiums could look attractive even as rates start to rise.
US equities (SPY) continue to look good in the long run. However, the market might face headwinds in the form of increased volatility (VXX) and temporary pull-backs in the short term.
Inflation hedges—like gold (GLD) and silver (SLV)—are typically adversely affected by a rate hike. Inflation is usually curbed by a rate hike.
Read our series Janet Yellen's views on the economy and the Fed's monetary policy to understand more about the Fed's policy stance going forward.