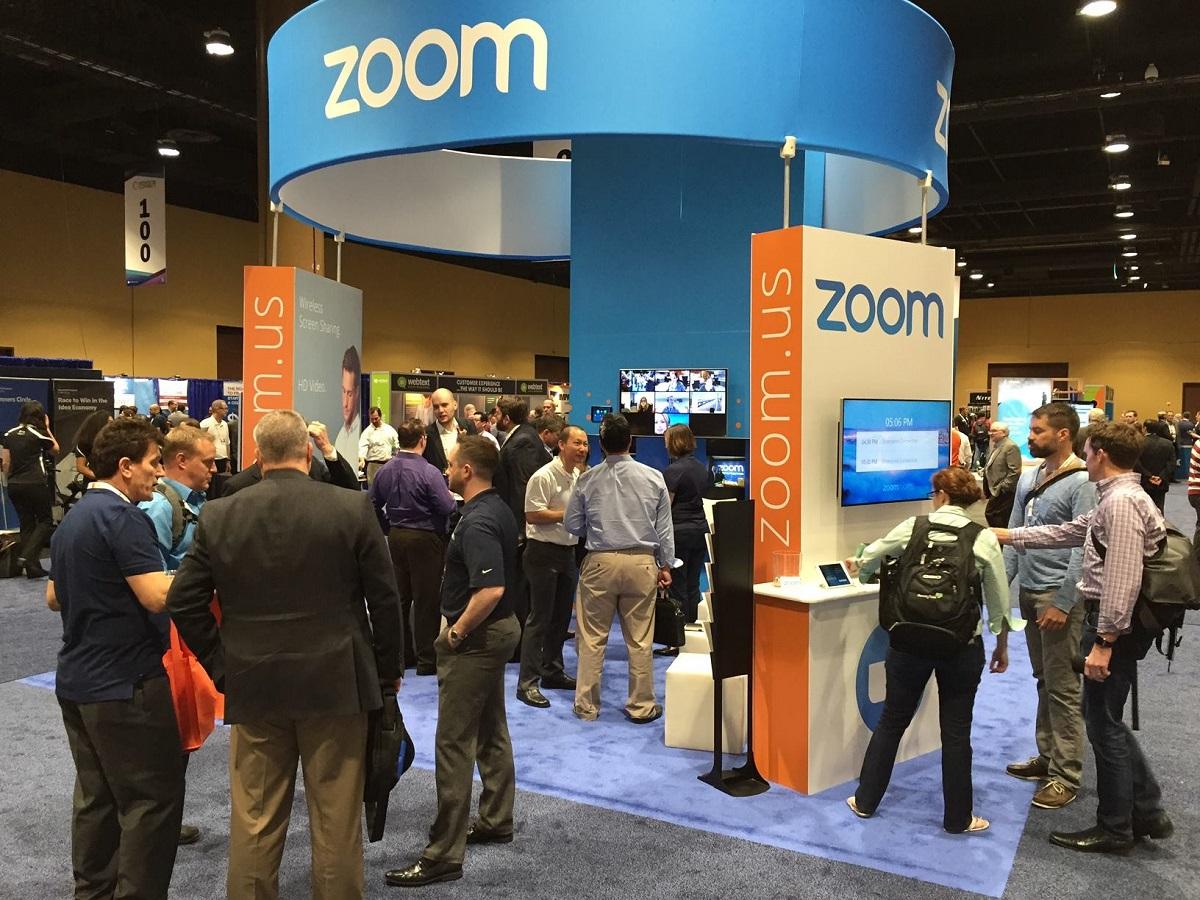 What Investors Might Be Getting Wrong About Zoom
By Ruchi Gupta

Mar. 1 2021, Published 8:38 a.m. ET
Zoom Video Communications (ZM), a videoconferencing provider, has benefited from the Covid-19 pandemic. Demand for Zoom's service spiked as businesses and schools turned to remote work and study amid pandemic lockdowns. As a result, Zoom's sales soared and boosted its stock, which rose fivefold in 2020. What's the ZM stock forecast for 2021?
Article continues below advertisement
Investors should review and rebalance their portfolios regularly, minimizing exposure to stocks that could fall and increasing exposure to those that could rise. Zoom's forecast may give some hints to investors on how to play it.
Why is ZM stock falling?
Zoom stock has fallen more than 10 percent in the past week, and is down 26 percent from its 52-week high. Its performance mirrors that of many other stay-at-home stocks. Peloton Interactive (PTON) and Teladoc (TDOC) stocks have fallen 14 and 24 percent, respectively, in the past week, and are 30 and 28 percent below their pandemic highs. Other stay-at-home stocks that have retreated include Shopify, Roku, and Slack, which is selling itself to Salesforce.
Article continues below advertisement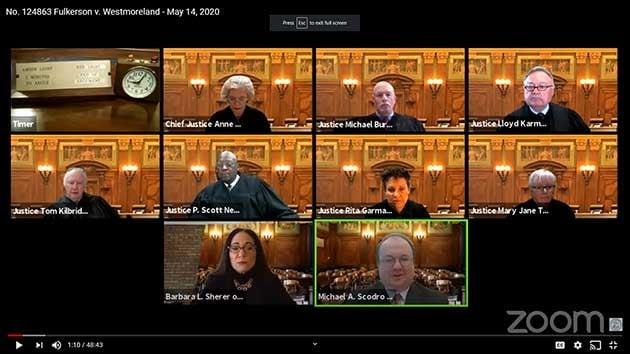 ZM stock's decline in the past week came after the U.S. cleared a third vaccine in the race to bring the pandemic under control, and news that a single dose of Pfizer's vaccine is still highly effective. As Zoom has benefited from the pandemic, some investors fear that a return to normal could diminish demand for its products and weigh on the stock.
Article continues below advertisement
Zoom's earnings estimates
Investors are also looking at Zoom cautiously ahead of its earnings report. The videoconferencing company is set to report its fourth-quarter earnings after markets close on Mar. 1. On average, analysts forecast EPS of $0.79 and revenue of $811.7 million. In the fourth quarter of 2019, Zoom reported EPS of $0.15 and revenue of $188.3 million, beating analysts' estimates of $0.07 and $176.5 million, respectively.
Zoom stock price forecast for 2021
Analysts' average price target for Zoom is about $490, which implies a 31 percent upside from its current price of $374. Their highest price forecast of $610 implies a 63 percent upside, and their lowest forecast of $340 implies a 9 percent downside. On average, analysts recommend "hold" for Zoom stock. 
Article continues below advertisement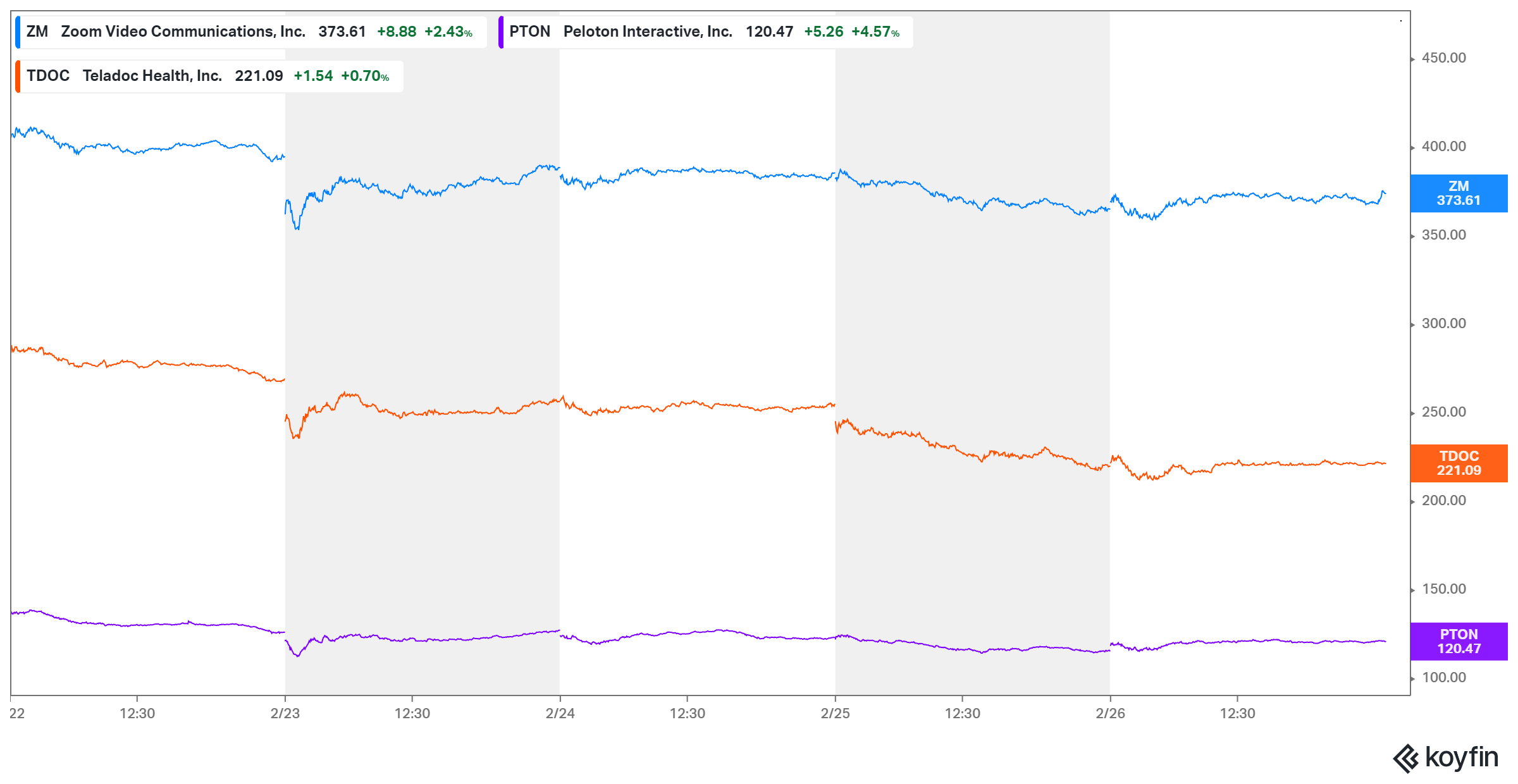 What's the outlook for Zoom stock?
Investors worried about Zoom's stock forecast seem to be ignoring how the company has been adjusting its business for the post-pandemic era. Zoom management is aware that some gains that came with the pandemic might go away once life returns to normal. As a result, Zoom is adding products that will have long-term demand—as some companies are bringing some workers back to the office and allowing others to work remotely, Zoom is adjusting its products for that hybrid workspace.
Article continues below advertisement
Additionally, the company is introducing new products, which include email and calendar services, conference room software Zoom Rooms, events marketplace OnZoom, and Zoom Phone, a cloud-based business phone service. Zoom may also introduce corporate directory software. For Zoom to remain relevant for the long term, it's evolving into a platform. It wants to be part of its customers' lives rather than simply being a service that people turn to occasionally. 
Article continues below advertisement
Zoom's new productivity tools also show it's turning the tables on the likes of Microsoft and Google as they tackle the videoconferencing space. Also noteworthy is Zoom's Jan. 2021 fundraising of $2 billion, which should help it stay competitive against well-capitalized rivals. The money could help it make strategic acquisitions to catch up to the competition.
Is ZM stock a good buy now?
Demand for some of Zoom's products may cool off as people return to the office, but Zoom stock's best days may still be ahead. And this is evidenced by the fact that deep-pocketed investors continue to accumulate ZM stock. South Korea's national pension service, the world's top public pension with $730 billion in assets, bought more than 51,000 additional Zoom shares in the fourth quarter.
However, while the long-term outlook for Zoom stock looks promising, investors considering buying more shares now should proceed carefully. Trading at 126 times its expected 2021 earnings, ZM stock looks stretched at the moment—investors may want to wait for the stock to come down a bit more.