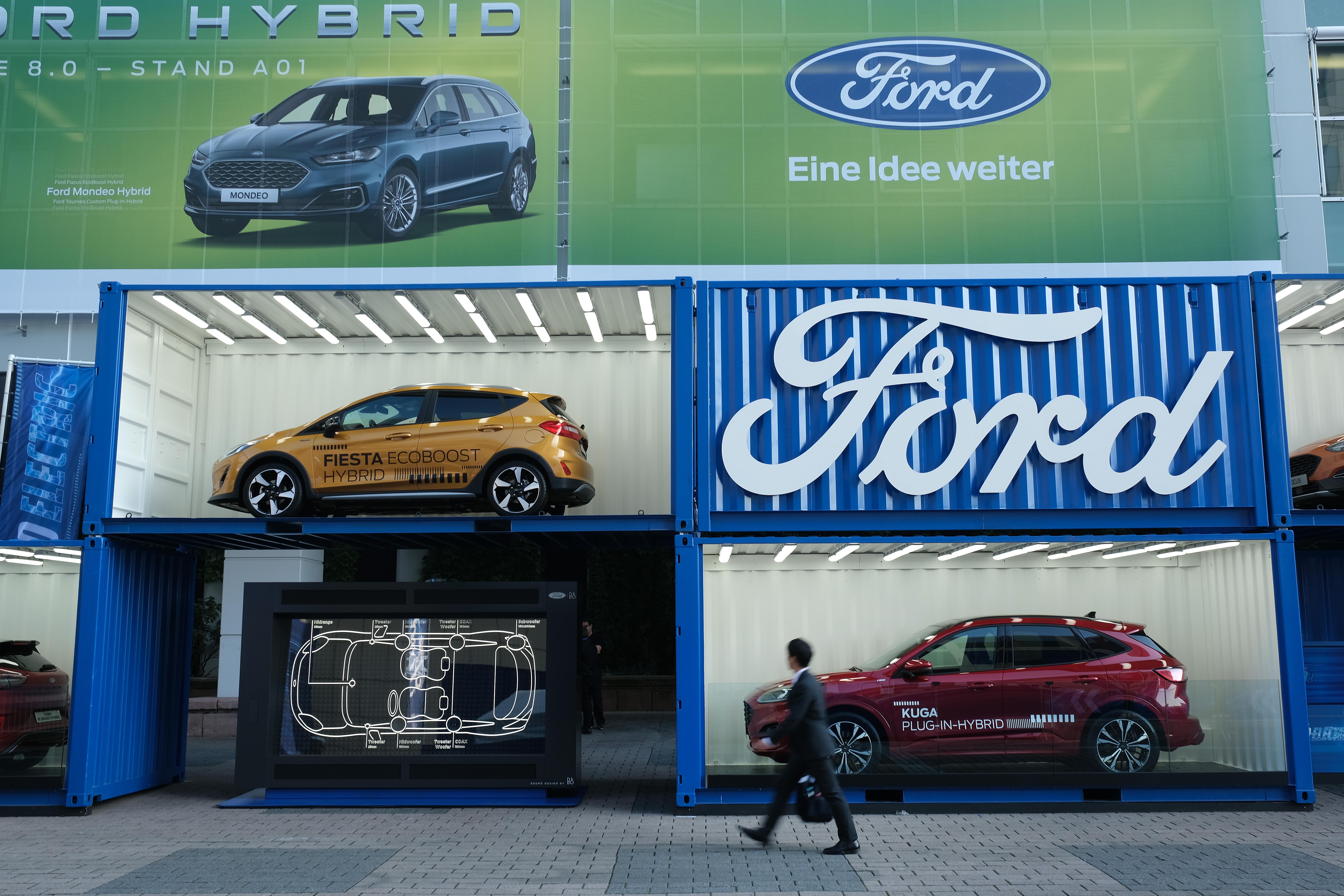 Why Ford Stock Is So Low When New EV Stocks Are Rising
Ford is among the oldest automakers globally. When it launched the Model T in 1908, the car was the most popular of its time. However, now, over a century later, the company's stock is trading below $10. Why is Ford stock so low and can it rebound?
Article continues below advertisement
Ford stock is much cheaper than many of the newly listed EV (electric vehicle) stocks, and its market cap is lower than NIO's. At their peak in 2020, Nikola, XPeng Auto, and Li Auto had higher market caps than Ford, and Nikola wasn't even making real revenue. Battery maker QuantumScape also had a higher market cap than Ford in 2020.
Article continues below advertisement
Why is Ford stock so cheap?
Ford is the second-largest automaker in the U.S. and among the top 10 in the world. It has several bestsellers in its portfolio, including the F-150 pickup, America's bestselling pickup for decades. Although the company is launching an all-electric F-150, Ford stock has been cheaper than newbie EV stocks. However, there are some reasons Ford stock is so cheap.
Ford is losing market share, and its margins are shrinking
Ford has lost market share, and sometimes deliberately—the company ditched sedans in the U.S., as they have narrow margins. It has also been losing market share in China, the world's largest automotive market.
Article continues below advertisement
Furthermore, Ford's gross profit margins and absolute gross profit have been shrinking. In 2016, the company posted a gross profit of $16.8 billion with a margin of 11.1 percent. However, in 2019, its gross profit fell to $12.8 billion and its margin shrank to 8.3 percent.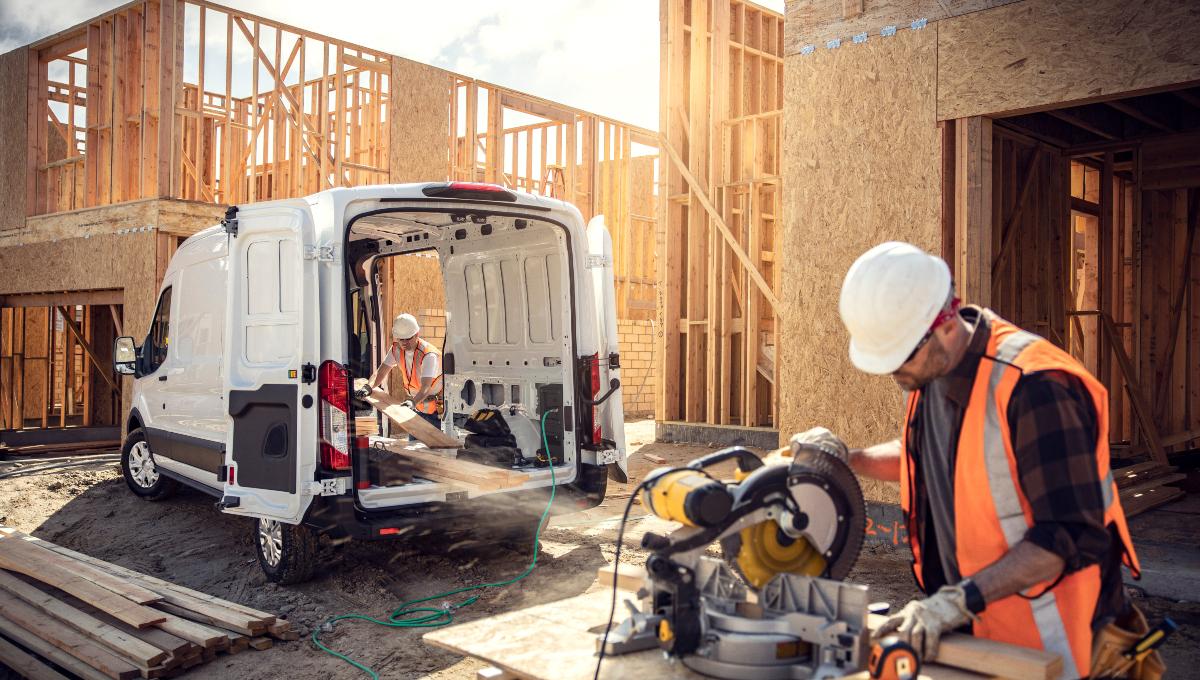 Article continues below advertisement
Ford's international operations are slowing and it has huge debt
North America is Ford's most profitable market, but even in the U.S., most of its profits seem to come from the F-150. Internationally, Ford isn't as strong and is seeing losses. The company also has a huge debt pile, which means high interest costs. In contrast, Tesla's net debt turned negative after its share issuances in 2020.
Markets don't like combustion cars anymore but love EV stocks
All legacy automakers that make primarily internal combustion engine cars have fallen out of favor with markets, and Tesla's market cap is now larger than that of all leading automakers put together. The valuations EV stocks are enjoying are unheard of in the traditional automotive industry.
Article continues below advertisement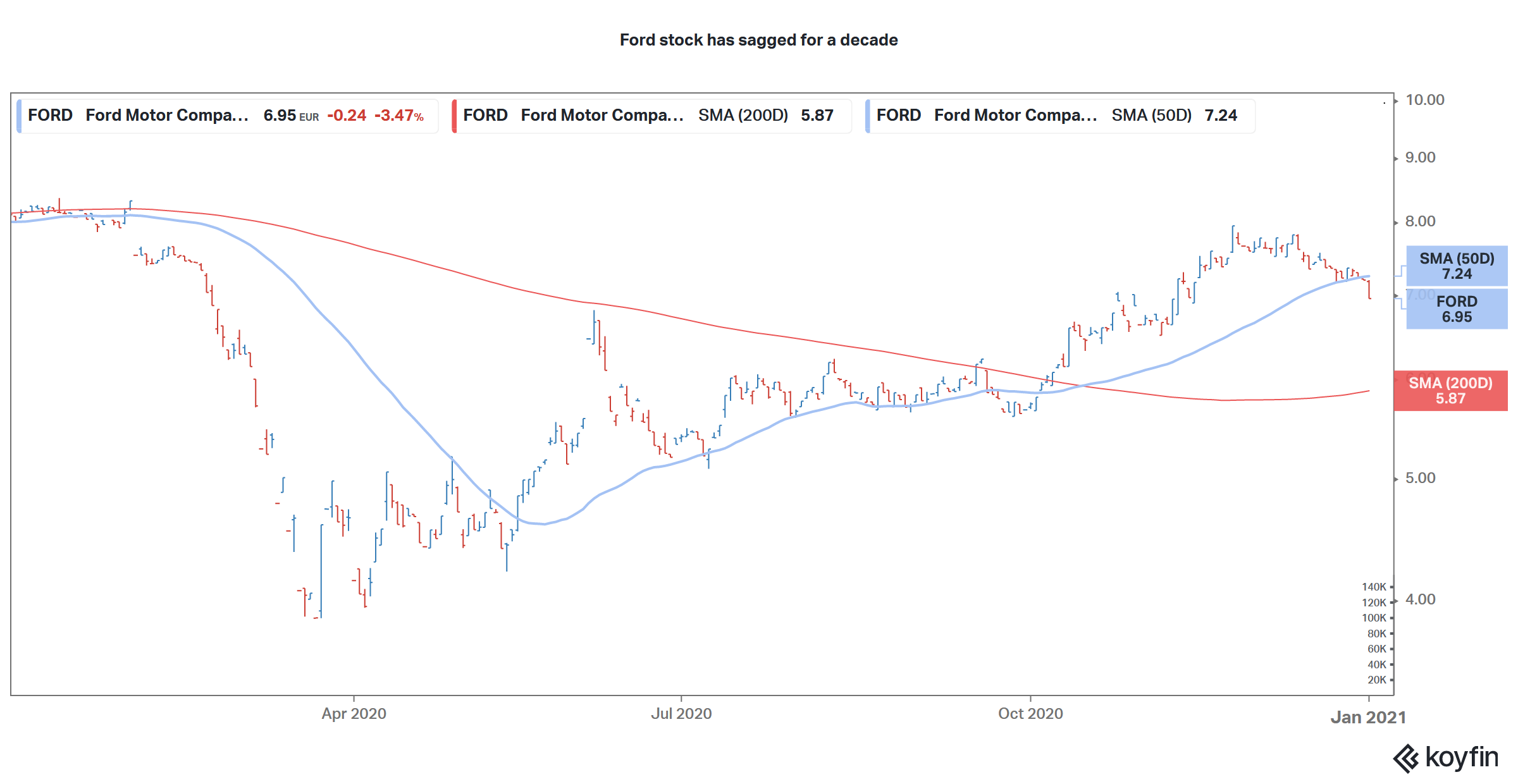 Ford's stock price history
For a decade now, Ford stock has been falling. Its CAGR (compounded annual growth rate) has been -7.2 percent over the last 10 years, and a dismal -13 percent over the last three years. The stock closed 2020 with a loss as EV stocks rallied. Ford has a 52-week trading range of $3.96–$9.50.
Article continues below advertisement
Is Ford stock a buy?
Ford stock looks like a good buy at these prices. In addition to launching all-electric bestsellers, the company is restructuring its business to focus on profit rather than growth. It recently called off a joint venture in India, which has been a tough market for the automaker.
Ford stock's next-12 month enterprise-value-to-revenue multiple is 1.16x, which seems attractive. The stock could deliver good returns in the long term once the company's electric models gain traction. Once Ford starts reporting good EV numbers, markets might take a fresh look at the once-iconic U.S. automaker. But for now, markets are all about pure-play EV names such as Tesla and NIO.