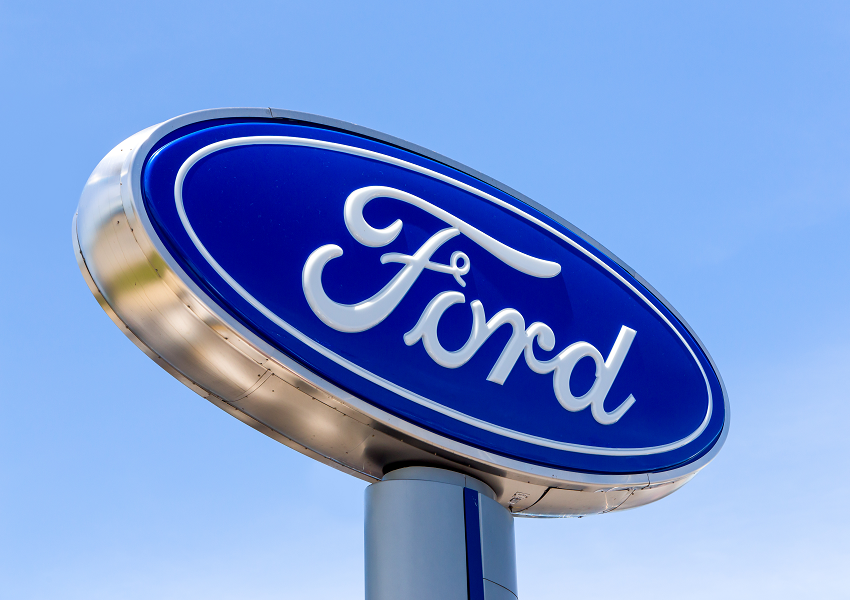 Should Investors Buy Ford Stock Right Now?
Ford Motor (F) is one of the few US publicly traded auto stocks with attractive returns this year. With a 17% year-to-date gain, the stock has outperformed most of its peers. This year, General Motors (GM) stock has returned 7%, while Tesla (TSLA) stock has been flat. Toyota Motor (TM) has gained the most, rising 23.5%.
Article continues below advertisement
Article continues below advertisement
This year, Ford stock has also outperformed the First Trust Nasdaq Global Auto Index ETF (CARZ), which has gained 7.1%. Ford comprises about 7.1% of the fund. However, Ford has underperformed the Dow Jones and S&P 500, which are up 18.5% and 24.2% this year, respectively.
Near-term prospects for Ford stock
Although Ford stock has seen a decent upswing this year, its short-term prospects don't seem rosy. The auto industry is grappling with economic slowdown concerns and ongoing US-China trade tensions, which are dragging down its sales across key regions.
Article continues below advertisement
Auto stocks don't do well amid such macroeconomic concerns. Consumers tend to avoid big-ticket purchases when the economy slows, reducing demand for automobiles and impacting auto manufacturers' sales and profits.
From January to November, US light commercial vehicle sales fell 0.8% YoY (year-over-year) to 15.51 million units, according to MarkLines. The decline was mainly due to soft demand for passenger cars. Passenger car sales fell 9.8%, while pickup truck and SUV sales rose 3.4%.
Article continues below advertisement
Article continues below advertisement
MarkLines data shows that Ford's total sales fell 3.3% YoY to 2.19 million units, and its share of the light commercial vehicle market contracted by 40 basis points YoY to 14.1%. GM's and Toyota's market share also eroded. Meanwhile, Honda, Hyundai, and Kia were among the few auto manufacturers whose market share improved YoY.
Furthermore, Ford's vehicle sales in China, the world's second-biggest market after the US, have continued to fall. This year, its vehicle sales in China fell 30% in Q3, 21.7% in Q2, and 35.8% in Q1. Soft demand and the prolonged US-China trade war are hampering Ford's sales in the country.
Article continues below advertisement
Is Ford stock a long-term bet?
Ford stock could be an interesting choice for long-term investment purposes. It could get a significant boost if the US-China trade war is resolved. And considering recent developments, we believe that could happen by the first half of 2020. A trade deal would boost corporate and consumer confidence, lifting economic activity worldwide. Ford would surely benefit.
Article continues below advertisement
Furthermore, Ford is trying to transform its Chinese business and revive sales through its ambitious China 2.0 strategy. Under the strategy, the company plans to launch over 30 new models in the country by 2021, with one-third being electric vehicles.
Article continues below advertisement
Attractive valuation and high dividend yield
Ford stock's low valuation is another reason to hold it long term. At yesterday's closing price of $8.95, Ford stock was trading between its 52-week lows and highs of $7.41 and $10.56, and 47% below its five-year high of $16.74 attained on March 23, 2015.
Article continues below advertisement
Article continues below advertisement
Ford's one-year forward PE multiple is 7.2x. To compare, GM and Toyota have forward PE multiples of 7.3x and 12.6x, respectively. The company's high dividend yield also makes it look good for long-term investment purposes. While Ford's forward dividend yield is 6.8%, GM and Toyota have forward dividend yields of 4.3% and 2.6%, respectively.
Analysts' views on Ford stock
Analysts seem divided on Ford stock. Of the 18 analysts covering the stock, six suggest "buy," 11 suggest "hold," and one suggests "sell." Their mean price target of $10.09 for Ford implies a 12.7% upside over the next year.
On average, Reuters-polled analysts expect Ford's EPS to fall by around 5% YoY this year to $1.23, but then rise 5.5% YoY in 2020 and 12.8% YoY in 2021. Analysts might be hoping Ford's efforts will yield results next year, but are suggesting "hold" for the stock because they would like to see the company's 2019 financial performance.