The World's Top Five Electric Car Companies
By Rachel Curry

Oct. 30 2020, Updated 9:47 a.m. ET
In a report from the International Energy Agency, the number of electric cars, or EVs (electric vehicles), on the world's roads have increased from 17,000 to 7.2 million over the last decade. A solid chunk of those EVs are in China and Europe, but the North American market is becoming more prominent. As it turns out, a handful of companies hold claim to this growth. Here are the world's top five electric car companies.
Article continues below advertisement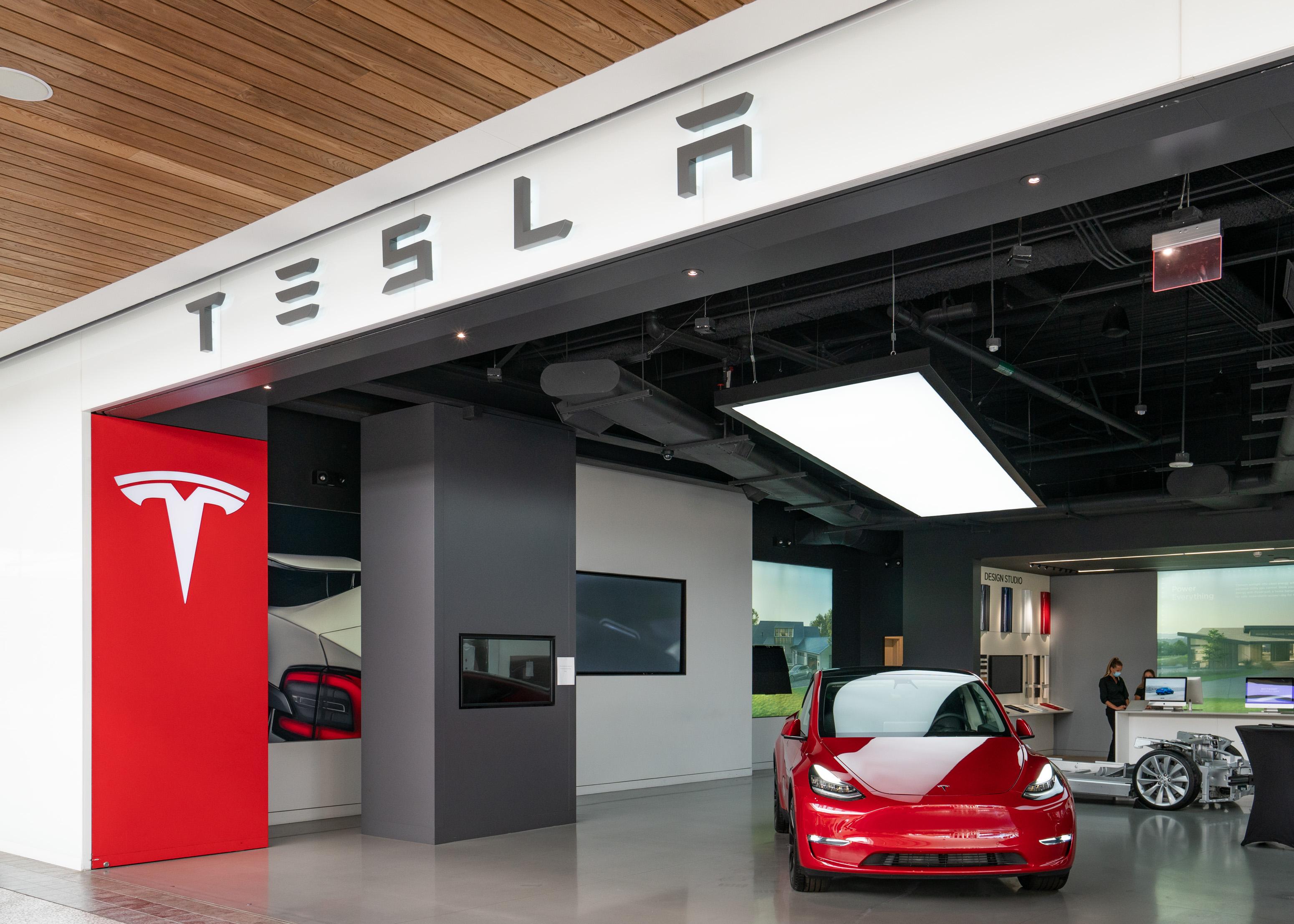 1. Tesla
Last year, Tesla surpassed its competition to rank as the world's top electric car company. Based on cumulative sales, it sold 807,954 units in the 12 months ended Oct. 2019. Unlike other brands, Tesla doesn't play in the hybrid game. It's an all-electric enterprise and focuses on just a few models (plus solar energy and space rockets, of course).
Article continues below advertisement
Tesla stock is also a leader, with a year-to-date bull run of 377.43 percent and a market cap of $389.43 billion, even as other auto manufacturer stocks have seen volatility.
Article continues below advertisement
2. BYD
Tesla had to beat out someone for the top spot in cumulative EV sales, and it was China's BYD. In the same time that Tesla sold more than 800,000 units, BYD sold 787,150 vehicles. This number includes its plug-in hybrid variants, too. BYD manufactures passenger and commercial vehicles as well as rail transit.
Like Tesla, BYD has seen a marked boost in capital on the public market. Year-to-date, its stock has gained 305.51 percent with fairly minimal volatility.
Article continues below advertisement
3. Nissan
In a strangely quiet move, Nissan seems to have surpassed EV sales of over half a million this year—and didn't say a thing. We know the Nissan LEAF sold more than 470,000 units by the end of 2019, but the company's EVs also include the Ariya, Sylphy, and e-NV200 (which has been expanded to include the "Voltia" model). Nissan stock has dropped quite a bit this year, by 38.65 percent.
Article continues below advertisement
4. General Motors
GM has set lofty goals for itself in the EV department. It plans to sell one million electric cars annually by the middle of the decade, and reports suggest it may reach 5 million in cumulative sales by 2030. As of now, however, GM has exceeded 200,000 EVs sold.
In 2010, GM had an IPO that broke records. It was worth $20.1 billion and helped the company crawl out of deep debt. GM stock has been pretty volatile in the years since, and has dipped nearly 8.0 percent this year.
5. Zotye
While we don't have official numbers of Zotye's cumulative EV sales, we do know that this Chinese company invests heavily in the E Series electric line. The E200 sold about 50,000 units through 2019, and that's only one of five neighborhood electric vehicle models it offers. These super-compact electric car variants are hugely popular in China and Europe. Zotye stock has fallen 52.33 percent year-to-date, effectively losing its 2016 peak in public capital.