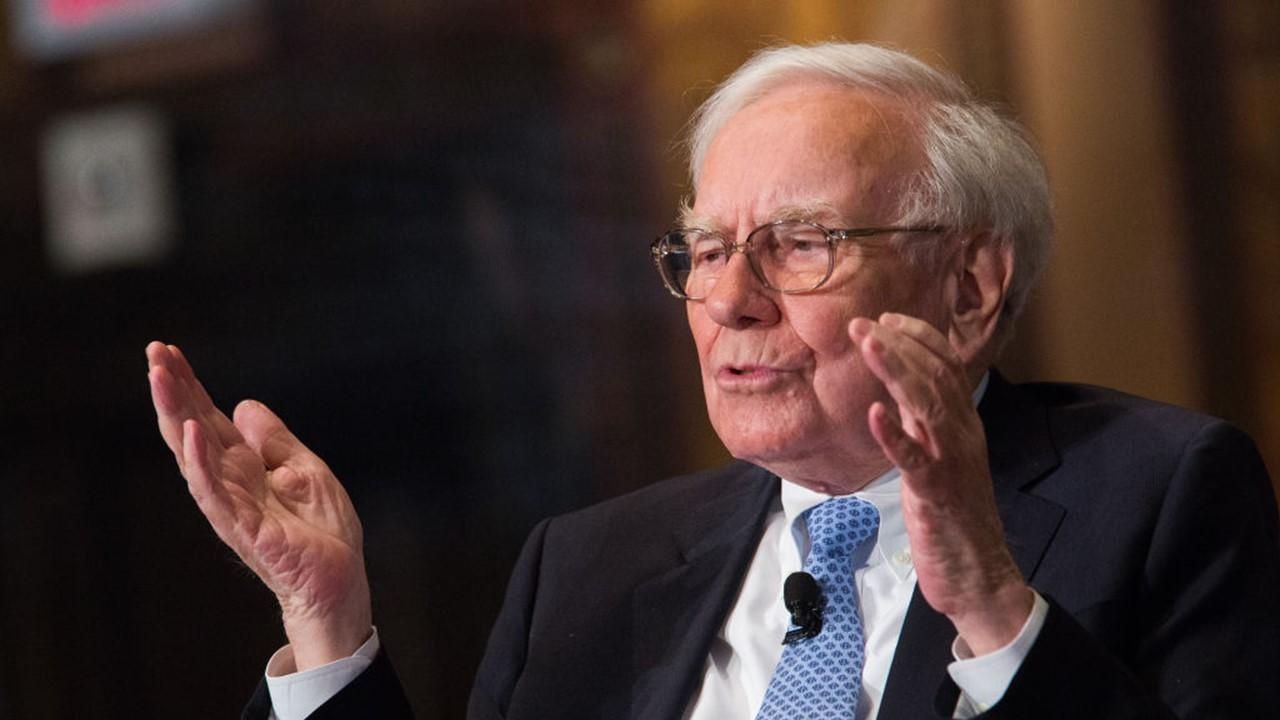 Warren Buffett Is Buying Tons of Berkshire Stock: Should You Too?
Berkshire Hathaway (BRK.B), which is led by the legendary value investor Warren Buffett, repurchased a record $24.7 billion of its stock in 2020. Given Buffett's preference for value stocks, this could signal that he finds BRK.B stock undervalued. Is Berkshire Hathaway stock undervalued and should investors follow Buffett and buy the conglomerate?
Article continues below advertisement
In the third and fourth quarter of 2020, Berkshire Hathaway repurchased $9 billion worth of its stock. In 2018, the company altered its buyback policy to give Buffett more freedom to repurchase the stock. Previously, the company repurchased its shares when the market value was up to 120 percent of the book value.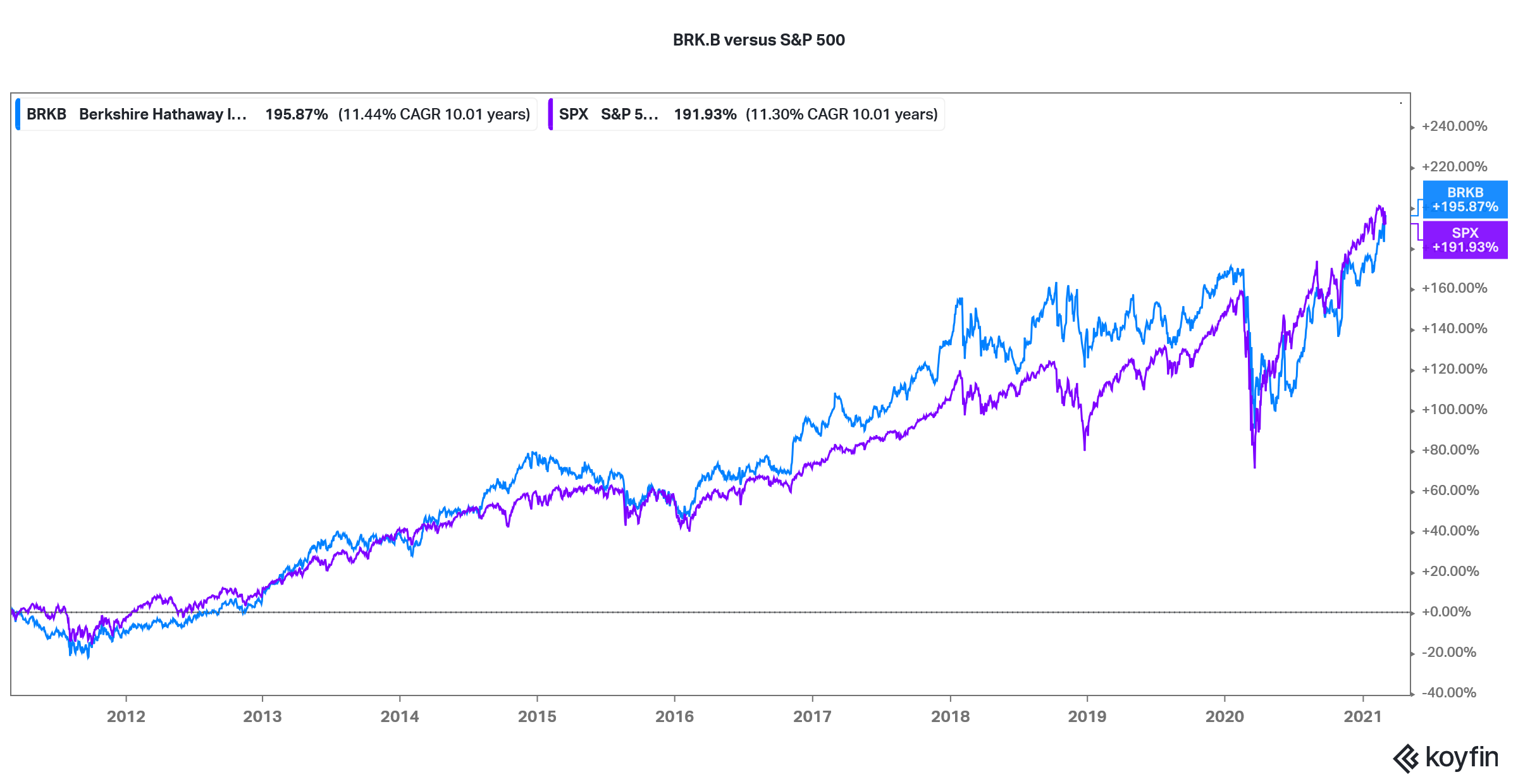 Article continues below advertisement
Does Berkshire Hathaway outperform the S&P 500?
Berkshire Hathaway stock has risen at a CAGR of 20 percent between 1965 and 2020, while the S&P 500 with dividends included has grown at a CAGR of 10.2 percent. That's quite an impressive outperformance over 55 years.
However, the last few years haven't been good for Buffett. Berkshire Hathaway underperformed the S&P 500 by 20.1 percent in 2019 and 16 percent in 2020. After the massive underperformance, BRK.B stock's returns now barely mimic that of the S&P 500 over the last decade.
Article continues below advertisement
After accounting for dividends, BRK.B is actually underperforming the S&P 500 over the last 10 years. Overall, since 1965, Berkshire Hathaway has underperformed the S&P 500 in 19 years, while outperformed in the rest.
Berkshire Hathaway doesn't pay dividends
Berkshire Hathaway hasn't paid any dividends since 1967. However, it collects billions of dollars as dividends from investee companies. In 2020, it received $4.89 billion as dividends compared to $4.52 billion in 2019 and $3.65 billion in 2018.
Article continues below advertisement
Why Berkshire Hathaway is so expensive
Berkshire Hathaway has two classes of outstanding shares—BRK.B and BRK.A. Both the shares have different voting rights. BRK.A or class A trades above $3,81,000, while BRK.B or the class B shares trade near $250. BRK.A shares are expensive because they have never split.
Article continues below advertisement
Will Berkshire Hathaway B stock split?
Berkshire Hathaway split its B stock in 50-for-1 in 2010. That was the first and only split announced in the company's history. However, the company split the shares to fund the acquisition of Burlington Northern Railroad. Unlike companies like Tesla, which announced a split in 2020 to increase liquidity, Buffett might not split the shares.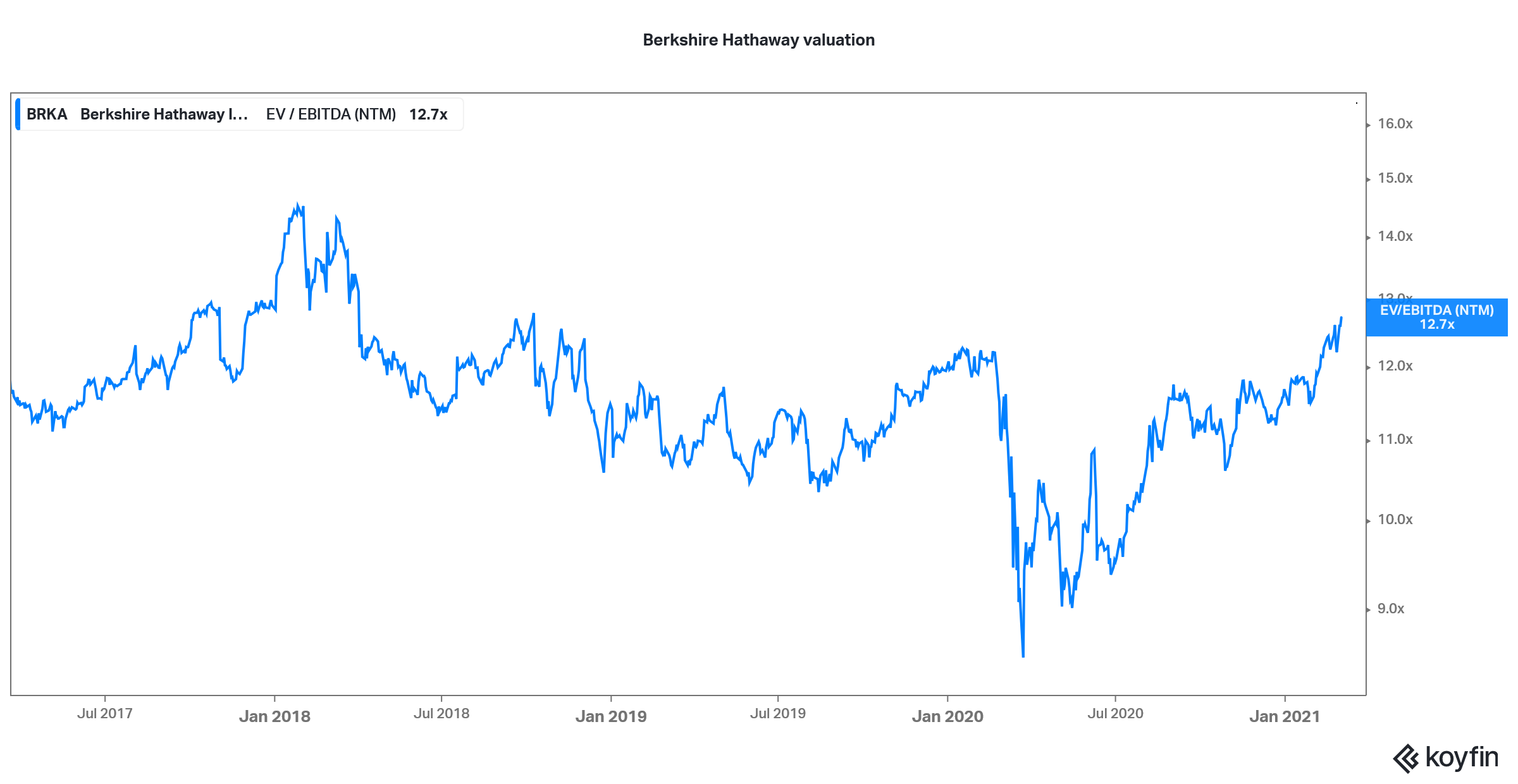 Article continues below advertisement
Is Berkshire Hathaway stock undervalued?
It's difficult to value a conglomerate like Berkshire Hathaway that has operations as diverse as candies, to railroad and insurance. Also, it has a portfolio of publicly-traded stocks that are valued upwards of $270 billion at current prices.
Currently, Berkshire Hathaway stock is trading at an EV-to-EBITDA multiple of 12.7x, which looks somewhat undervalued. Looking at the elevated broader market valuations, Berkshire stock looks cheap on a relative basis too.
Article continues below advertisement
Berkshire Hathaway stock was the biggest purchase that Buffett made in 2020. Buffett said that he will continue to repurchase more Berkshire Hathaway stock amid the lack of other compelling investment opportunities.
Berkshire Hathaway's stock forecast
According to the estimates compiled by Koyfin, BRK.B stock's target price is $257.67, which is 2.4 percent higher than its current prices. Meanwhile, after the massive underperformance in 2019 and 2020, BRK.B stock is outperforming the S&P 500 in 2021. There has been a shift from growth stocks to value stocks like Berkshire Hathaway, which might continue in the near term.