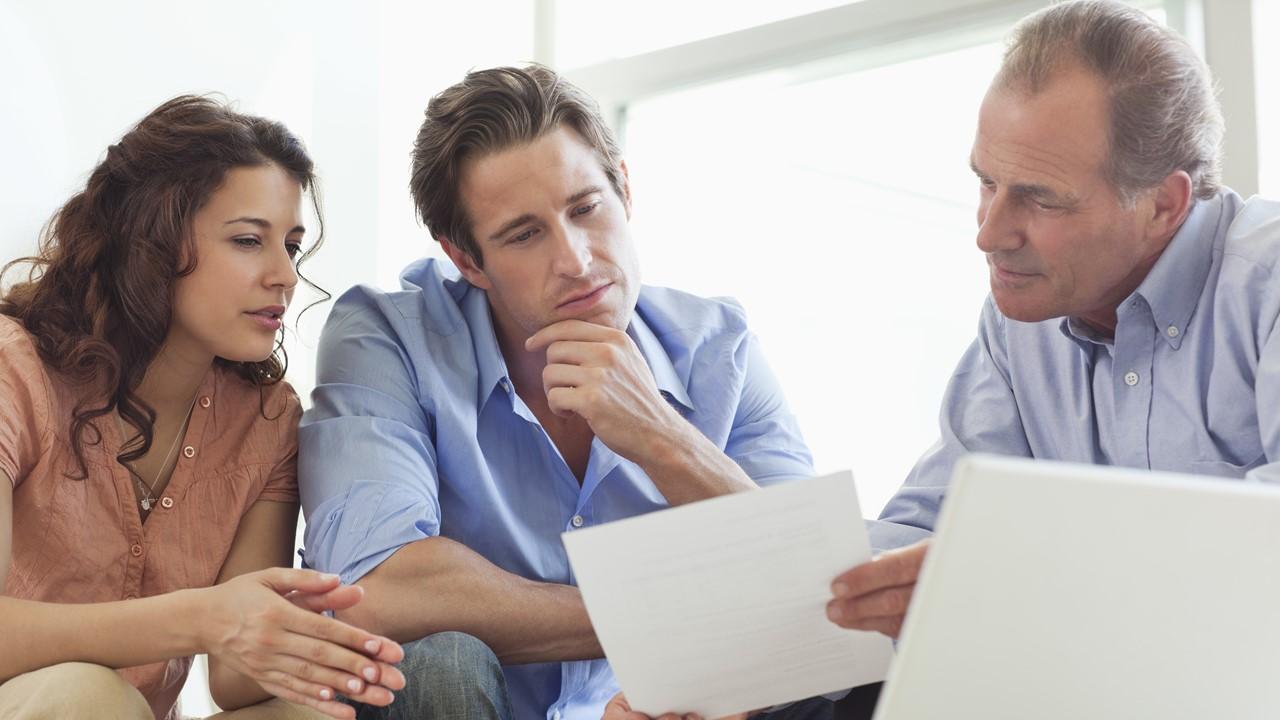 Will U.S. Tech Stocks Recover or Is the 'Stay-at-Home' Trade Dead?
Overall, 2020 was a blockbuster year for U.S. tech stocks. Despite the COVID-19 pandemic ravaging the U.S. economy, tech stocks soared. However, they have looked weak over the last few months. Why are tech stocks falling and when will they recover?
Article continues below advertisement
To understand why tech stocks have come off their highs, we need to understand why they surged in 2020 and what made the tech-heavy Nasdaq Index the best-performing major stock index globally.
Why tech stocks soared in 2020
There was a tectonic shift in consumer behavior and spending in 2020 due to the lockdowns. Tech stocks, especially the so-called "stay-at-home" stocks, were the ultimate beneficiary of the trend. Their revenues and earnings soared. In a market otherwise devoid of growth and investing ideas, tech stocks offered a ray of hope.
Article continues below advertisement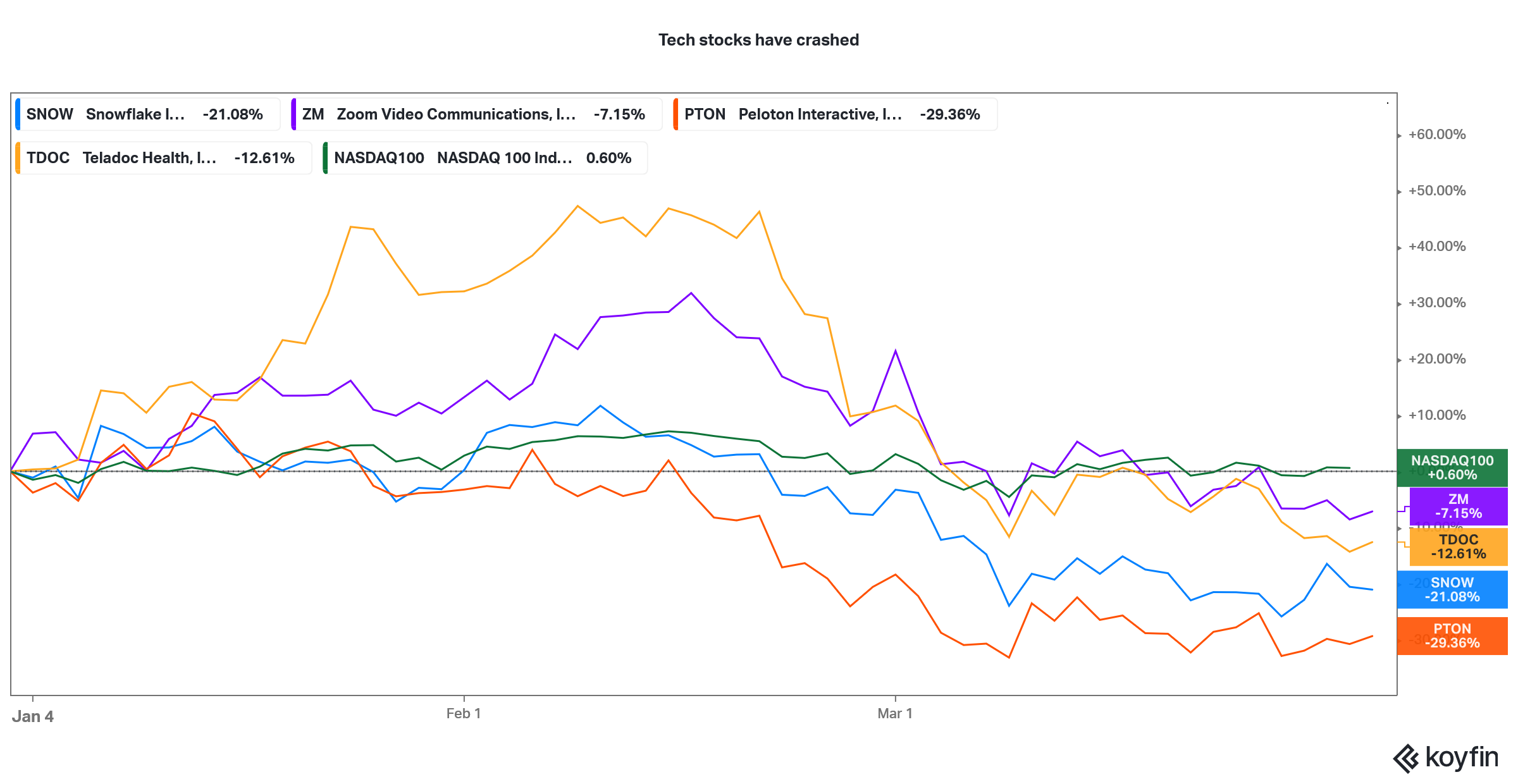 Investors bought tech stocks due to their growth potential and the increasing pace of digitization, which was further amplified by the COVID-19 pandemic. Add the flood of easy and cheap money and there was too much money chasing U.S. tech stocks. The Bank of America Global Fund Manager survey cited long U.S. tech and growth stocks as the most crowded trade for most of 2020.
Article continues below advertisement
Why tech stocks fell in 2020
It looked like nothing could go wrong for tech stocks until about the end of August 2020. However, tech stocks received the first jitters in September 2020 following positive news about COVID-19 vaccine candidates. In November, Joe Biden's election win and vaccine news triggered a sector rotation from growth to cyclical names.
Markets were left wondering whether tech stocks can repeat the 2020 performance, which was fueled by the COVID-19 pandemic, in coming years once the COVID-19 pandemic is addressed. Also, concerns over these stocks' valuation cropped up and investors found solace in beaten-down cyclical names.
Article continues below advertisement
As the U.S. and the global economy rebounds in 2021 and more people get vaccinated against the coronavirus, cyclical stocks seemed to offer good value compared to tech stocks. Most tech stocks were trading at exorbitant valuations.
Article continues below advertisement
The spike in bond yields also hit tech stocks more than cyclical names. A lot of tech stocks have their earnings skewed towards the future and an increase in long-term bond yields makes future cash flows less attractive in current dollar terms.
When tech stocks will recover
The sectoral shift from tech and growth stocks towards value and cyclical stocks looks here to stay for some time. Value ETFs and stocks have outperformed markets so far in 2021.
Article continues below advertisement
We might not see an across-the-board recovery in tech stocks. Some of the tech stocks like Zoom Video Communications (ZM) and Snowflake surged to astronomical valuations. They are simply getting repriced at more normalized multiples. Zoom was priced assuming that the 2020 growth rate would continue for an elongated period, which isn't the case.
Article continues below advertisement
On the other hand, we have tech stocks like Amazon and Apple which are long-term plays. While they saw a pandemic-driven boost, they are secular growth stories. Apple is a play on the iPhone supercycle in the medium term and forays into electric vehicles and autonomous driving in the long term.
Amazon is a play on the global e-commerce market and cloud. Both of these businesses are growing at a fast pace and would mean long-term growth for the company.
Article continues below advertisement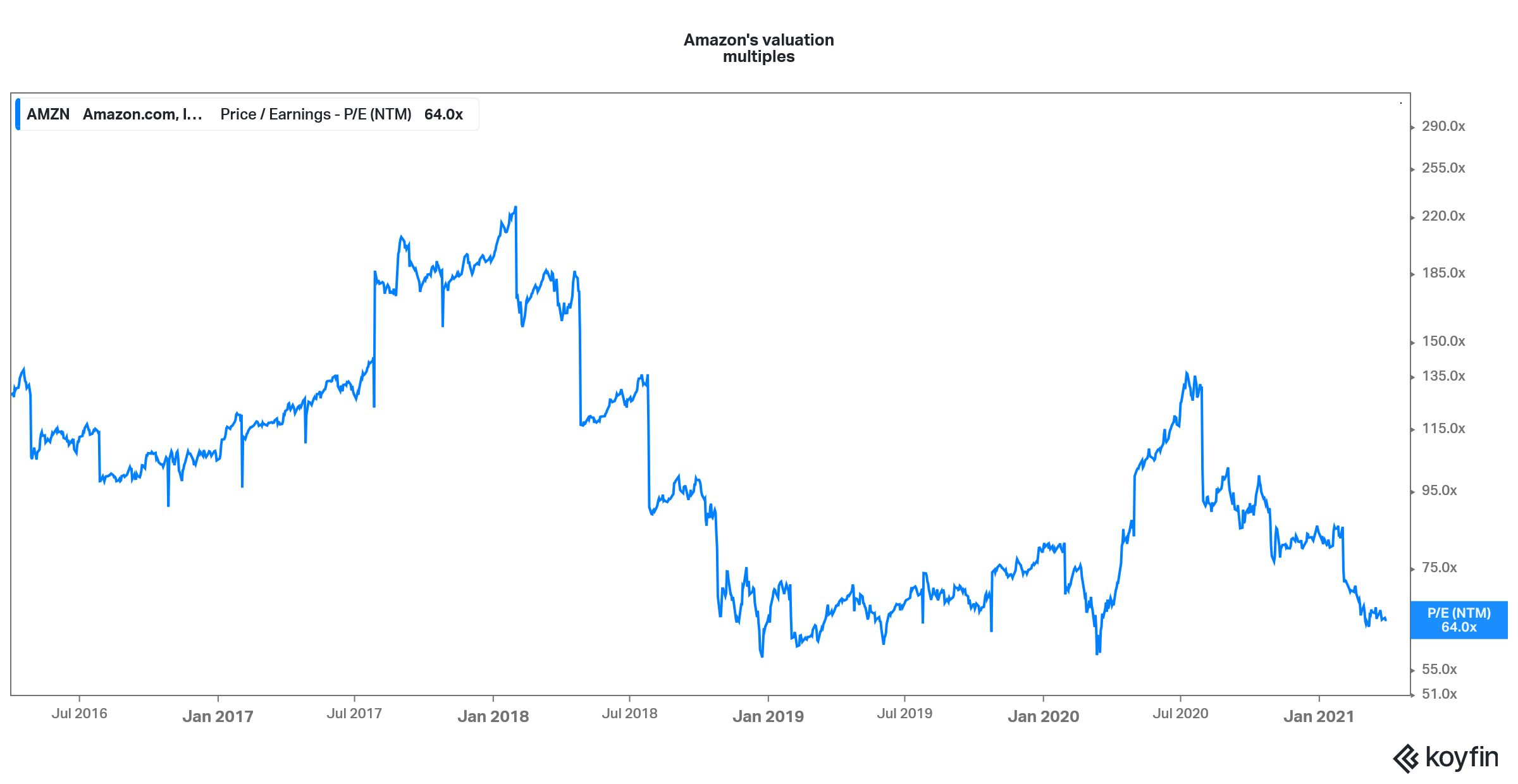 For now, investors seem to buy the sector rotation theory. They are positioning their portfolios in value and cyclical stocks. As the year progresses and markets start looking at 2022 earnings, some of the tech stocks seem to offer value and we would see a recovery in them.