Why Bonds Are a Good Investment in 2021 as Treasury Yields Rise
Globally, the bond market is bigger than the stock market. Both private and public entities, that include the Federal government as well as municipalities, issue bonds. What's the outlook for bond markets in 2021 and are they a good investment?
Article continues below advertisement
Article continues below advertisement
First, we should understand that bond prices are inversely proportional to the yields. Simply put, if the yields rise, bond prices fall and vice versa. The yields on the U.S. 10-year Treasury note rose above 1.6 percent in February. While the yields have come down since then, the rise in yields also triggered a sell-off in stock markets.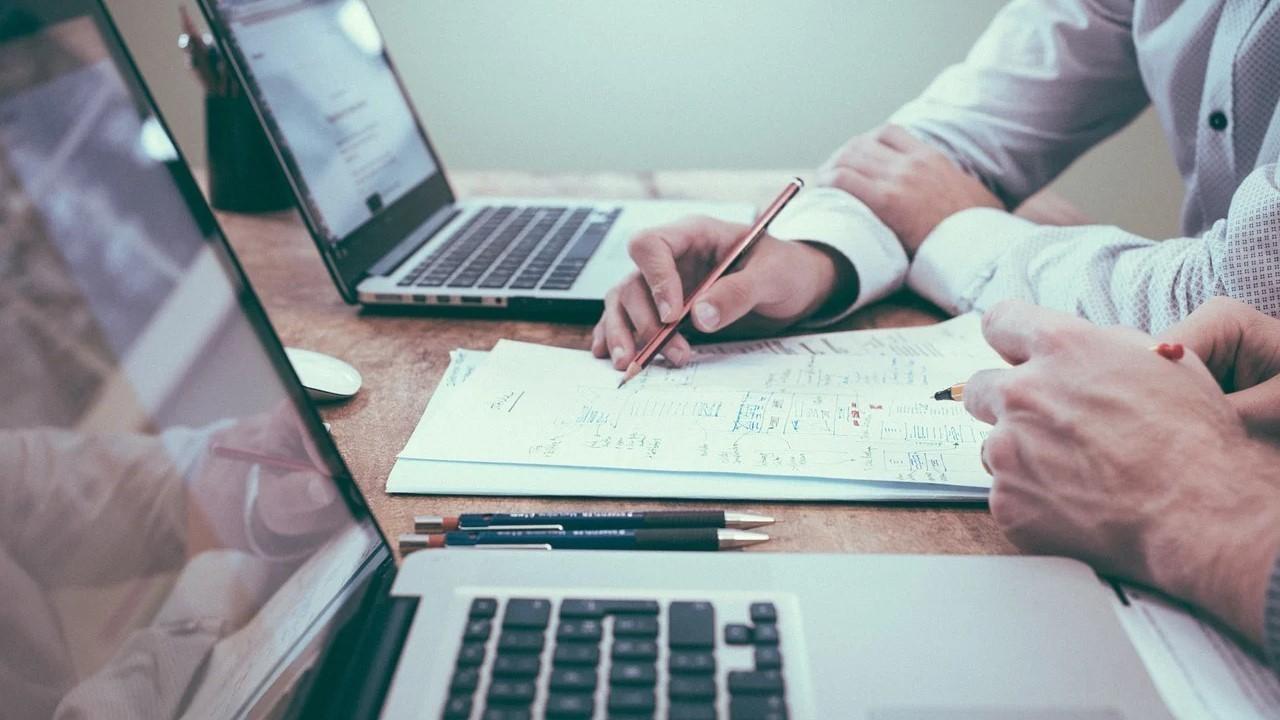 Article continues below advertisement
Different types of bonds
Bonds can be categorized on many aspects including tenure, creditworthiness, and the issuer. Based on tenure, bonds can be short-term, medium-term, and long-term. The yields on long-term bonds are mostly higher than short-term bonds due to the higher risk that investors are taking.
Bonds can be categorized as junk bonds and investment-grade bonds based on their credit rating. The yields on junk bonds are higher than that on investment-grade bonds to compensate investors for the higher risk that they take.
Article continues below advertisement
Article continues below advertisement
Bonds can also be categorized based on the issuer. There are bonds issued by federal governments, municipalities, private companies, foreign governments, as well as foreign companies. All of the bonds have different risk-return tradeoffs that reflect in their yields.
How to invest in bonds
Most of the bonds aren't traded on regular exchanges and are available in the OTC market. This especially holds for corporate bonds. However, U.S. Treasury papers are widely traded and you can either buy them directly from the U.S. Treasury or through your broker.
Article continues below advertisement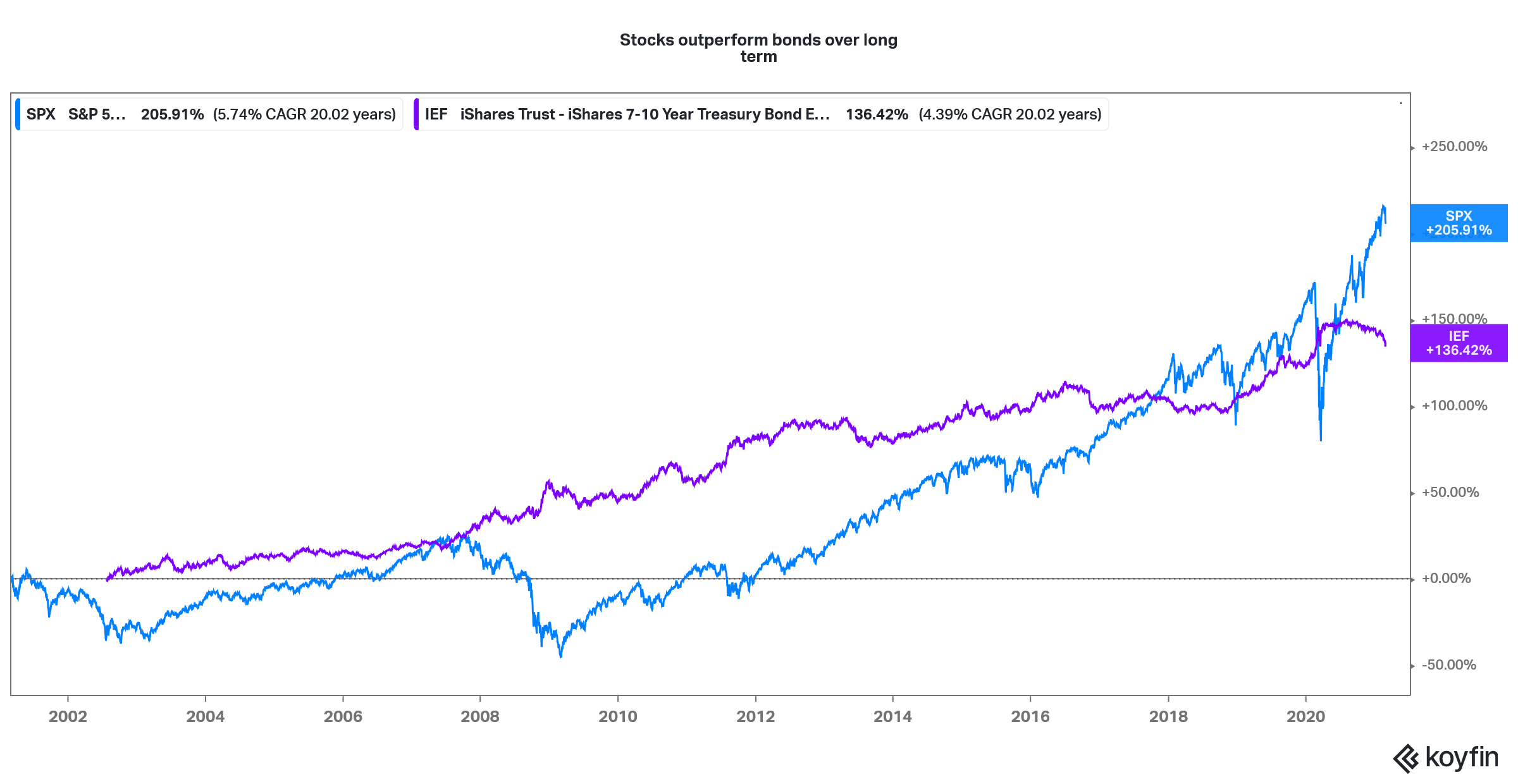 Article continues below advertisement
You can also invest in bonds through ETFs and mutual funds. You can choose from the bond ETFs based on your time horizon and risk appetite. For example, the iShares 7-10 Year Treasury Bond ETF (IEF) invests in U.S. Treasuries that have a remaining maturity between 7–10 years.
Article continues below advertisement
Which bonds are the best investments?
The best bonds to invest in would be those that match your time horizon and investment objective. For example, if you are saving for a goal that's two years from now, you should choose from bonds that have a good credit rating and have a maturity of around two years. If your objective is to enhance your returns while taking on some extra risk, you can pick from high-yield bonds.
Are bonds a good investment if the market crashes
The performance of different bonds could vary in a market crash. For instance, during the market crash in the first quarter of 2020, there was a big sell-off in corporate bonds, especially junk bonds. Bill Ackman made a fortune by betting against the bond market and buying credit default swaps.
Article continues below advertisement
Article continues below advertisement
Generally, high-yield bonds aren't a good investment when the market crashes. However, bonds issued by high-grade issuers, especially U.S. Treasuries, could be a good investment in a market crash. Investors might find solace in them due to their "safe-haven" appeal. The name "safe haven" can be misleading though. Bonds can be very volatile and you might end up losing capital at least in the short term.
Article continues below advertisement
Bond outlook in 2021
Berkshire Hathaway chairman Warren Buffett has spoken against investing in bonds and debt instruments several times including in this year's annual letter. However, most retail investors would be better off having some allocation to bonds. Not every investor has a time horizon extending into decades like Buffett. Bonds can help lower the overall volatility in the portfolio.
Article continues below advertisement
Article continues below advertisement
The outlook for bonds looks good in 2021, especially after the recent spike. The U.S. Federal Reserve isn't in a hurry to raise rates and the massive supply of new paper to bridge the burgeoning federal deficit would mean oversupply that would again put pressure on the yields.
While there are concerns about a spike in inflation, which is negative for bonds, the fears could be exaggerated. U.S. Treasuries look like a good investment in 2021. Yields might taper down again, which would lead to capital gains for bond investors.