Tilray Investors Are on a High, Stock Forecast Is Bearish in 2021
Tilray's (TLRY) stock forecast is quite bearish in 2021. However, investors have defied Wall Street's bearishness and pushed the stock higher.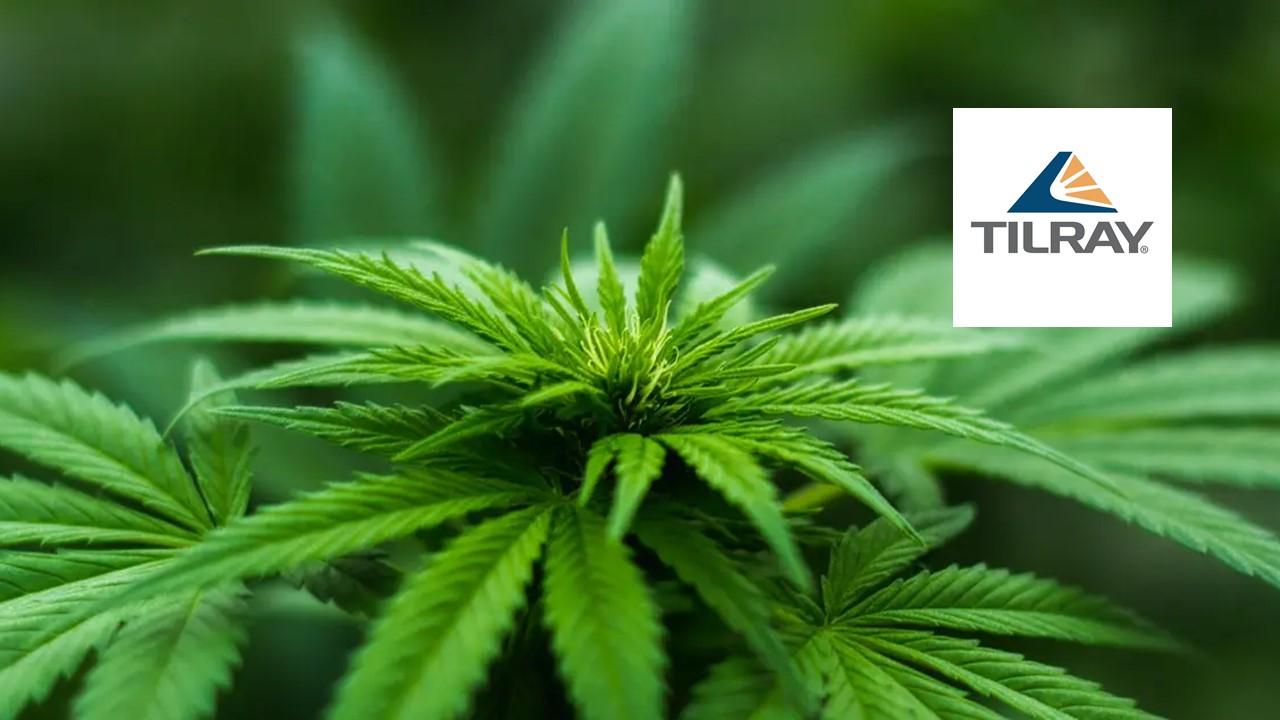 So far, 2021 is turning out to be a watershed moment for stock markets. The year would go down in history as one where retail investors took on the mighty hedge funds and short-sellers. We have seen a rally in many stocks where Wall Street is quite bearish. One of these is the marijuana company Tilray (TLRY). While analysts have a bearish forecast for the stock in 2021, it has proved them wrong.
Article continues below advertisement
Article continues below advertisement
Marijuana stocks have rallied sharply since the U.S. presidential election. Joe Biden's victory and the Democrats getting a majority in Senate charged up bulls and marijuana stocks rallied. There's growing optimism that marijuana would be legalized at the federal level in the U.S., which would help lift recreational marijuana sales.
Tilray's stock forecast in 2021
According to the estimates compiled by TipRanks, Tilray has an average one-year target price of $11.95, which is 60 percent lower than its current prices. The stock's highest target price of $24.20 is also at a discount to its current prices. This shows how bearish analysts are on the marijuana company.
Article continues below advertisement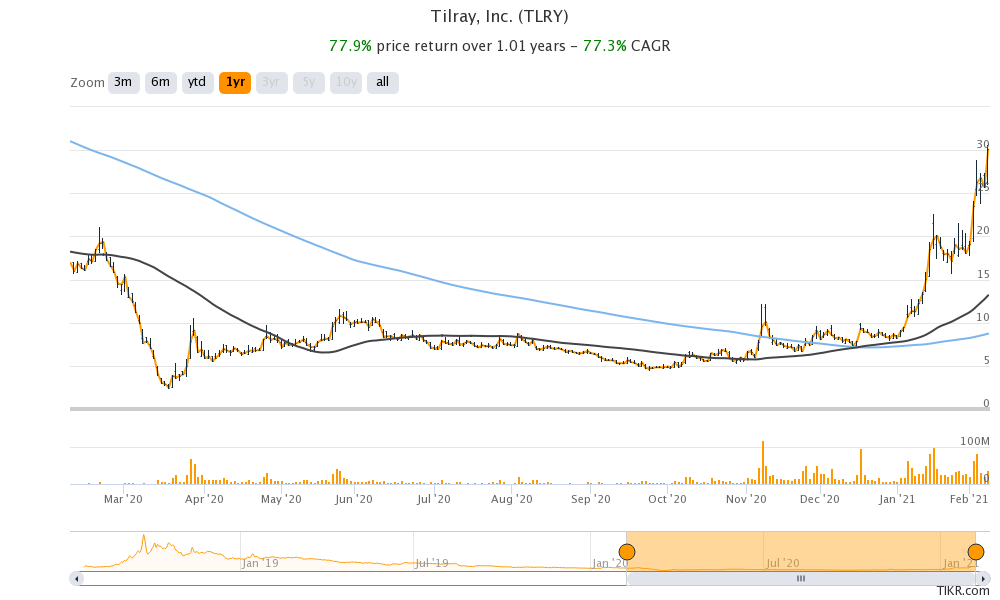 Tilray stock has nearly quadrupled in 2021
However, Tilray stock has defied all of the pessimism. The stock gained 17 percent on Feb. 8 and was up over 20 percent in pre-market trading on Feb. 9. The stock has gained 264 percent YTD based on the Feb. 8 closing prices and looks set to add to its YTD gains. Wall Street analysts seem behind the curve and haven't raised the stock's target price much despite the surge.
Article continues below advertisement
Article continues below advertisement
The EV (electric vehicles) segment is another area where investors have defied the general pessimism among Wall Street analysts. Nearly all of the companies in the EV ecosystem are trading above their target prices.
Article continues below advertisement
Tilray's deal with Grow Pharma
Tilray announced an agreement with Grow Pharma. The latter will import and distribute its medical marijuana products in the U.K. Tilray is among the best ways to play the marijuana industry in Europe due to its exposure to that market.
Article continues below advertisement
Tilray-Aphria merger
In December 2020, Aphria and Tilray announced a merger that would create the world's largest marijuana company. The merger is expected to be completed in the second quarter of 2021. The merger would help both of the companies develop synergies and lower costs. Consolidation in the marijuana industry is a good sign and might help the incumbents cut down on their perennial losses.
Article continues below advertisement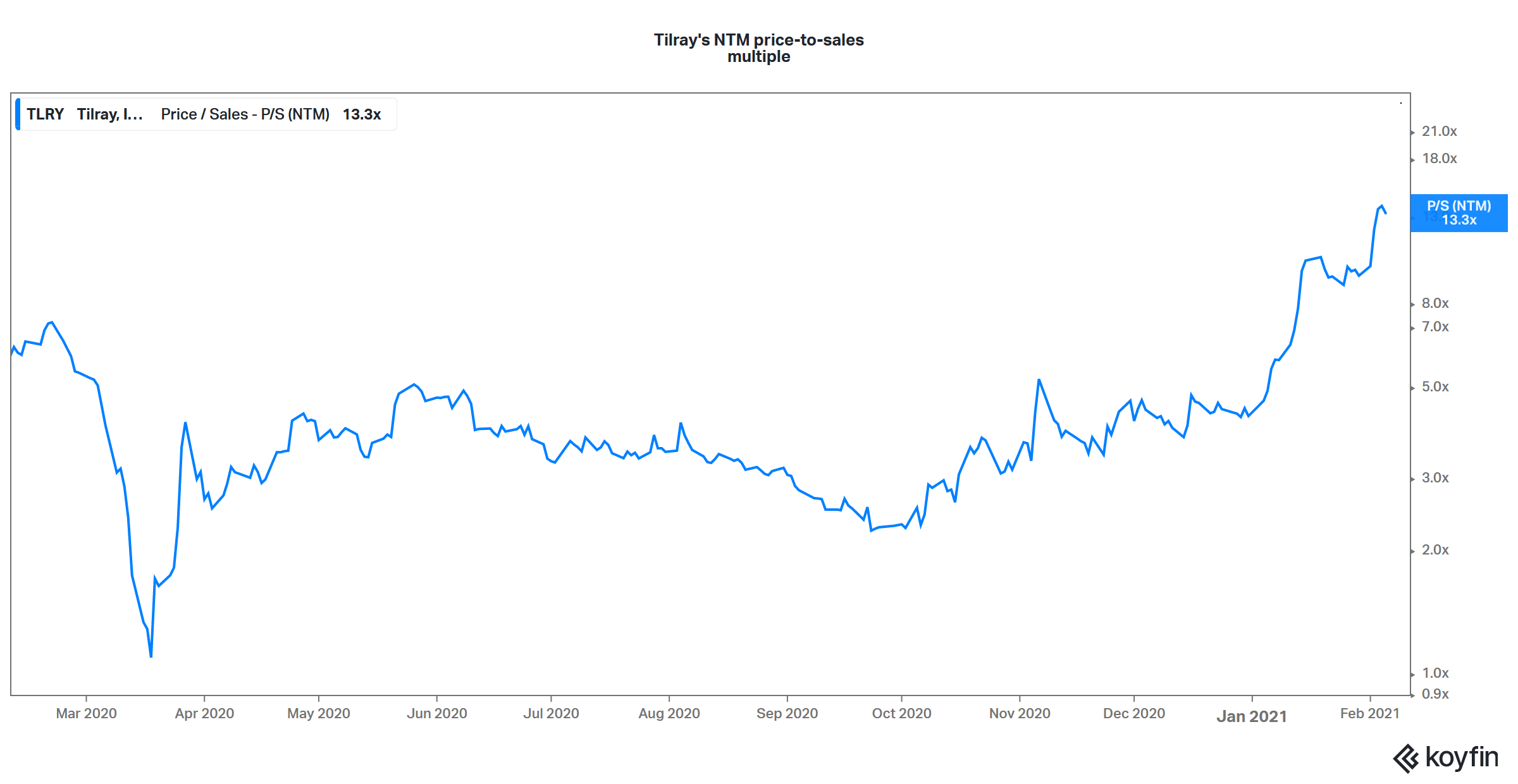 Should you buy Tilray stock?
So far, marijuana stocks are looking strong in 2021 even though analysts' forecast might not reflect that. Tilray's valuation multiples have expanded after the surge. Now, it trades at an NTM (next-12-month) EV-to-revenue multiple of almost 17x compared to a multiple of around 4x last year.
The stock might look expensive on an NTM basis but so do stocks like NIO and Tesla. The marijuana industry's sales might explode in the next decade as recreational marijuana is legalized in more jurisdictions.