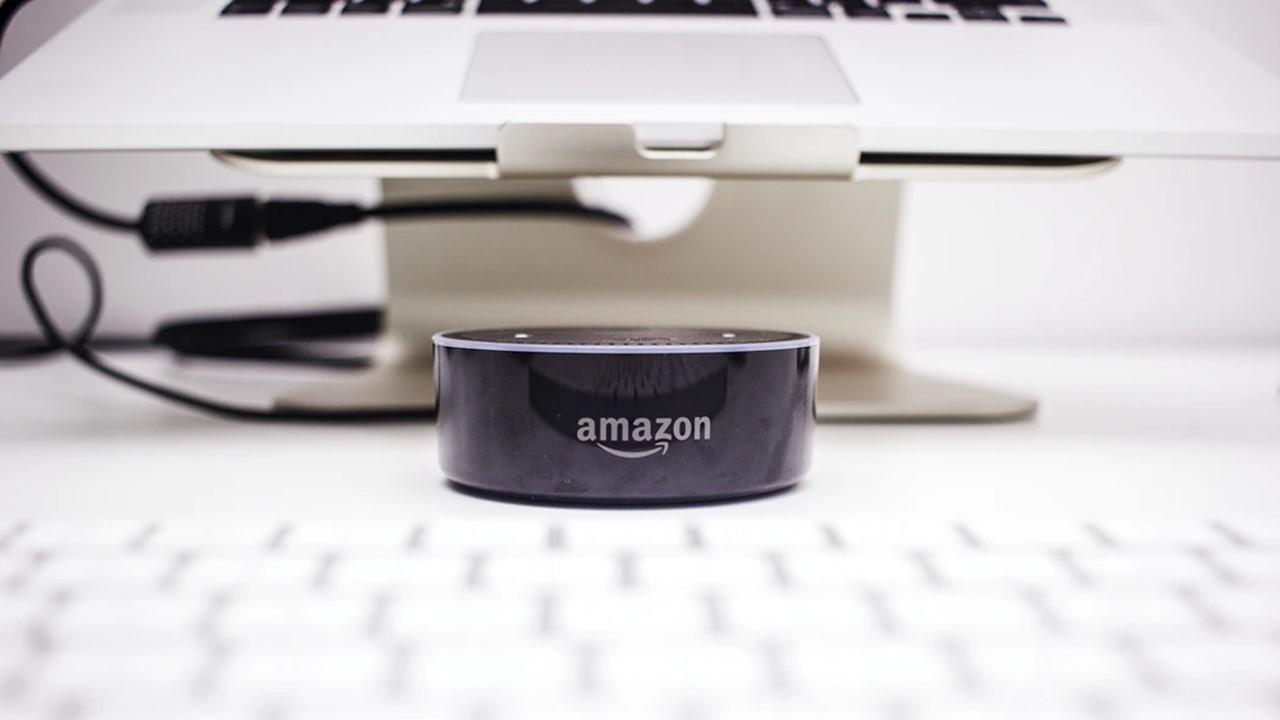 Should You Buy Amazon Stock on the Coronavirus Dip?
Amazon (NASDAQ:AMZN) stock closed down by 3.65% at $2,286.04 after trending down by over 6% during the trading day on May 1. Investors seem to be disappointed. The company didn't provide a bright outlook for shareholders. Amazon reported mixed first-quarter earnings results on April 30 after the market bell. The company didn't beat the earnings estimates. However, the revenue beat the estimates in the first quarter. At the closing price on May 1, Amazon had a market cap of $1.15 trillion.
Article continues below advertisement
Amazon's hazy outlook
Keeping the current scenario in view, the e-commerce giant plans to focus on serving its customers and helping its employees amid the pandemic. As a result, Amazon's CEO Jeff Bezos plans to spend all of the expected second-quarter operating profit of around $4 billion to cope with the pandemic. The company could post its first quarterly loss in five years in the second quarter despite a rise in revenues. Higher expenses would dent the company's profits and lead to losses.
Notably, the company needs to spend billions to start COVID-19 testing in its lab for its workers. Bezos also hired 175,000 workers to meet customers' needs during the pandemic. He raised employees' wages and suspended millions of accounts that engaged in price gouging during the coronavirus.
Growth projection
Wall Street analysts expect Amazon to post sales of $79.6 billion in the second quarter—a rise of 25.5% YoY. Analysts expect Amazon's revenues to rise by 22.3% YoY in 2020 to $343.1 billion. The sales will likely rise by 17.6% YoY in 2021 to $403.5 billion. However, analysts expect the company's adjusted EPS to decline by 58.5% YoY to $2.17 in the second quarter and by 6.78% YoY in 2020 to $21.45 per share. However, analysts expect the profits to rise by 78.2% YoY to $38.2 per share in 2021.
Analysts' growth projections signal that the current quarter's expense burden would weigh on its fiscal 2020 results. However, the long-term outlook seems impressive. Despite COVID-19, the stock has risen around 25% this year. Amazon stock also reached its 52-week high of $2,475.00 on April 30.
If we look at the technical details, Amazon's 14-day RSI (relative strength index) score is 54.1. The score indicates that the stock isn't overbought or oversold. On May 1, the stock closed near its middle Bollinger Band level of $2,263.12, which indicates that it isn't overbought or oversold.
Article continues below advertisement
Amazon's Q1 revenues grew 27% YoY
Amazon has also shown double-digit growth in the first quarter. The retailer reported an adjusted EPS of $5.01—down from $7.09 in the first quarter of the previous year. The earnings missed analysts' consensus estimate of $6.25 per share. Also, the revenues of $75.45 billion beat analysts' consensus estimate of $73.61 billion and rose by about 26% YoY (year-over-year). Excluding the unfavorable currency of $387 million, the net sales gained 27% YoY in the quarter.
In the first quarter, AWS (Amazon Web Services) recorded revenues of $10.22 billion. However, analysts expected AWS to record revenues of $10.33 billion. Meanwhile, the revenues increased by 32.8% YoY in the quarter. Since people had to stay home due to lockdowns, they relied more on cloud services.
Article continues below advertisement
Grocery business is doing well
Amazon also saw a big jump in its grocery business due to the overwhelming demand for essential goods, which led to panic buying. Physical store sales grew 8% YoY in the first quarter. Notably, grocery sales grew significantly in March. Amazon CFO Brian Olsavsky stated on the conference call that the company witnessed a surge in the demand for household staples and home office supplies. In contrast, the demand for discretionary items like shoes and apparel dipped.
Amazon Prime
Amazon's subscription services revenue, which includes the Prime membership fee, rose 28% YoY to $5.6 billion. Since people were stuck at home due to COVID-19, they spent more time streaming movies on Amazon's Prime Video. According to Olsavsky, Amazon Prime Video's first-time viewers almost doubled in March. In the fourth quarter, the company reported over 150 million Prime members worldwide. In comparison, Netflix (NASDAQ:NFLX), which reported its first-quarter earnings last month, has over 182 million worldwide customers. Disney+ surpassed 50 million paid subscribers globally in early April.
Amazon's advertising business
In the first quarter, Amazon's advertising business generated $3.9 billion in revenue—an increase of 44% YoY. The company's advertising revenues grew in line with the previous quarter, but experienced a pullback in March. Other tech companies including Alphabet (NASDAQ:GOOGL), Facebook (NASDAQ:FB), and Twitter (NYSE:TWTR) reported weakness in their advertising business in March. Meanwhile, Google and Facebook have also witnessed signs of recovery in April. While Alphabet posted its first-quarter results on April 28, Facebook reported its results on April 29.