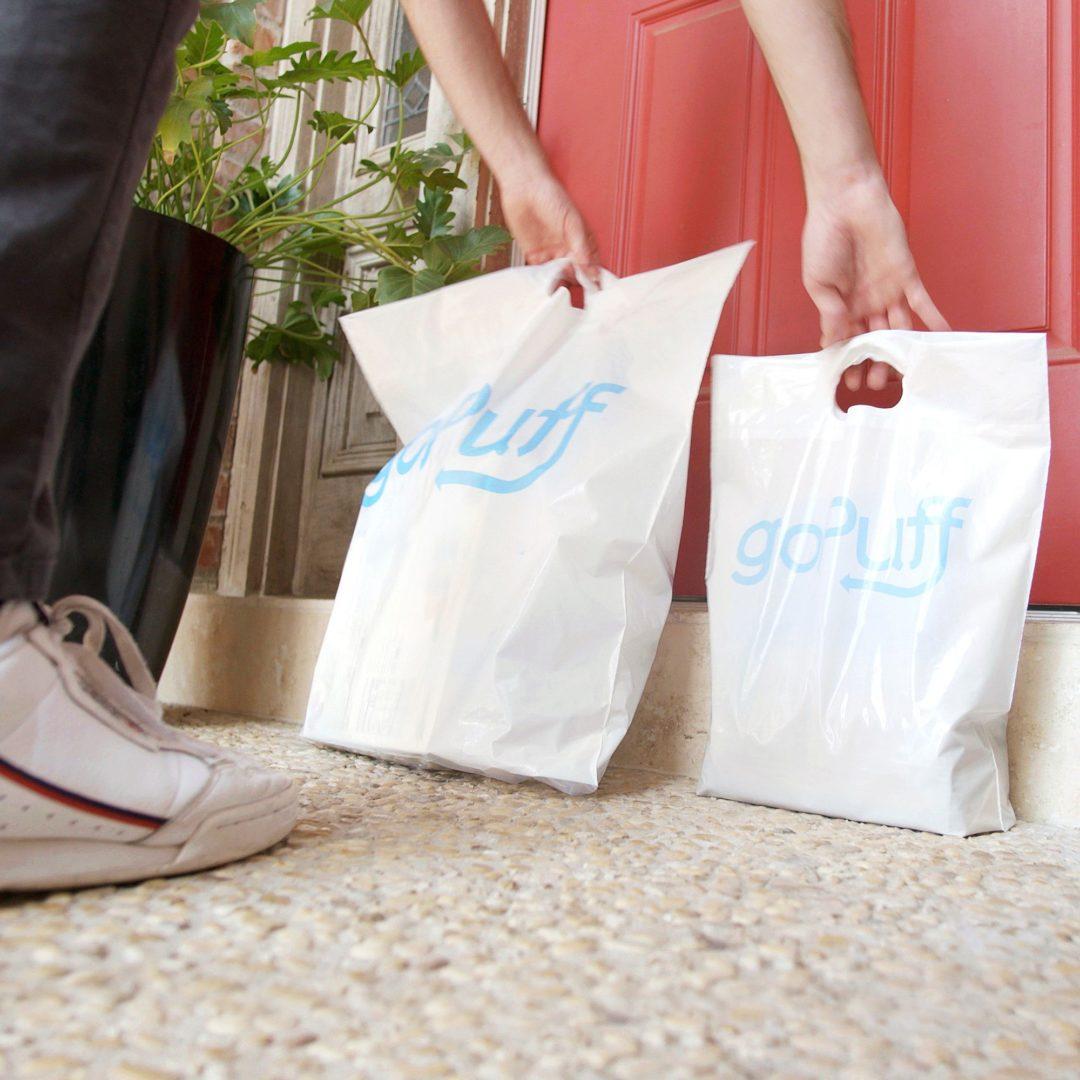 After a Boost In Capital, Investors Wonder When goPuff Will Go Public
The pandemic has been favorable to delivery startup goPuff. On Tuesday the company announced that it raised $1.15 billion in capital. The new funding puts the company's valuation at $8.9 billion, which more than doubles the Oct. 2020 valuation of $3.9 billion.
Article continues below advertisement
The question still remains as to when goPuff will be publicly traded. Some analysts predict that, with the jump in funding, the privately held company could IPO later this year.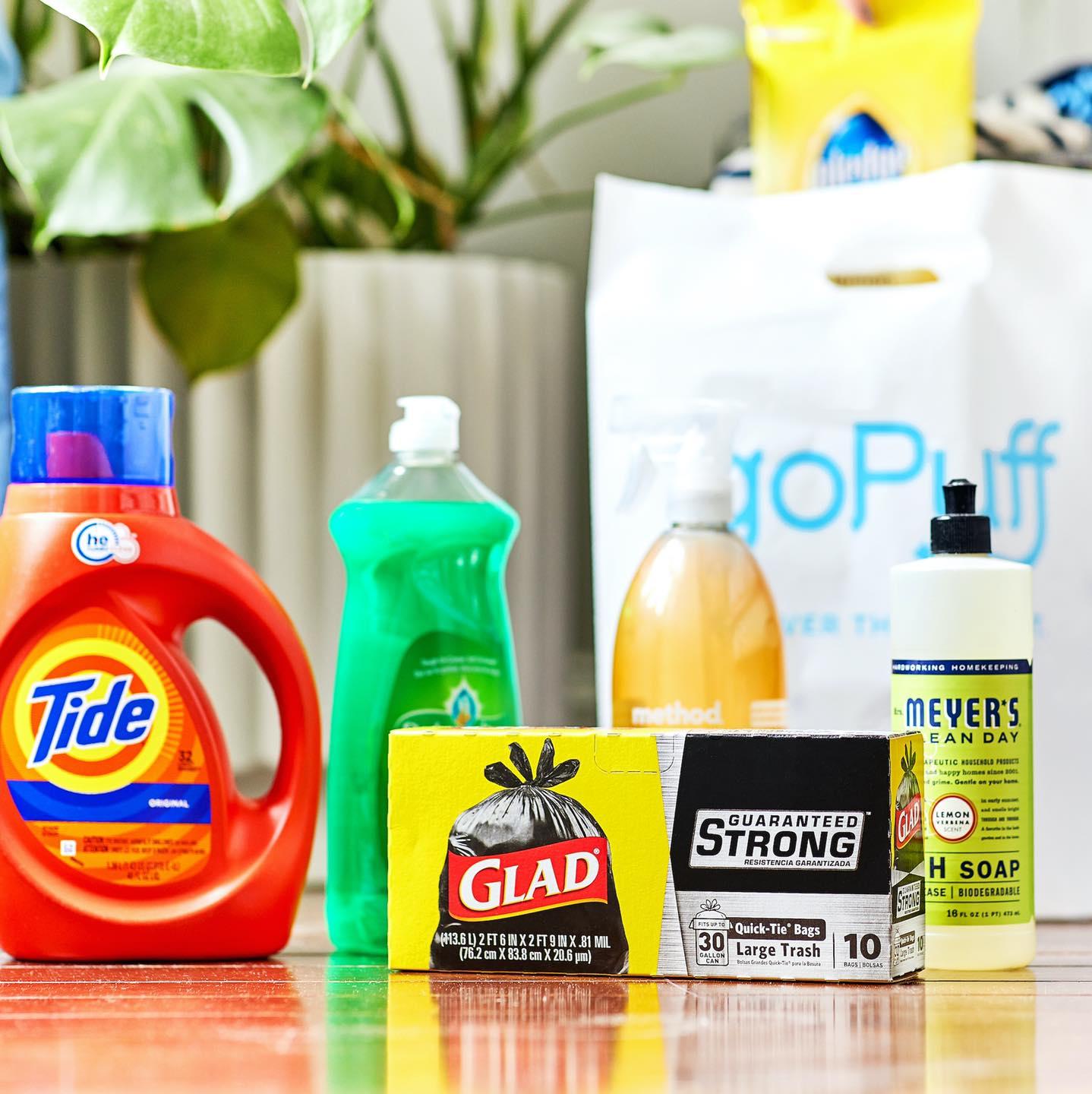 Article continues below advertisement
goPuff was founded by two college students in 2013.
Drexel University students Yakir Gola and Rafael Ilishayev founded goPuff in 2013 as a better way to get convenience-store type items like snacks and alcohol to their college buddies.
In a 2017 interview with CNBC, Gola said about the venture, "It's fake it until you make it. We made it seem like we were going to be the next Amazon." In 2017, Forbes selected the pair as part of the magazine's 30 Under 30.
Article continues below advertisement
The Philadelphia-based company now delivers in over 650 U.S. cities. It reported a 400 percent increase in order volume during the first half of 2020.
Article continues below advertisement
Last fall, goPuff bought West Coast alcoholic beverage retailer BevMo! The purchase enabled the company to sell alcohol in the new markets without going through lengthy processes of obtaining liquor licenses.
Where does goPuff food come from?
GoPuff gets its products directly from manufacturers. The products are sent to goPuff's micro-fulfillment centers, and a network of independent drivers deliver the products right to your home.
Article continues below advertisement
Users order items online or through the goPuff phone app. For a flat delivery fee of $1.95, goPuff independent drivers deliver the order under 30 minutes. Forget Tylenol at the grocery store? goPuff has you covered.
Article continues below advertisement
Over the years, goPuff's product line has expanded to include healthy snacks, beauty products, baby needs, and even curated mystery boxes.
How does goPuff make money?
goPuff makes most of its money through slight markups of the products it delivers and the $1.95 delivery fee. Frequent customers can sign up to the goPuff Fam subscription program for $5.95 per month and receive free deliveries and other perks.
Article continues below advertisement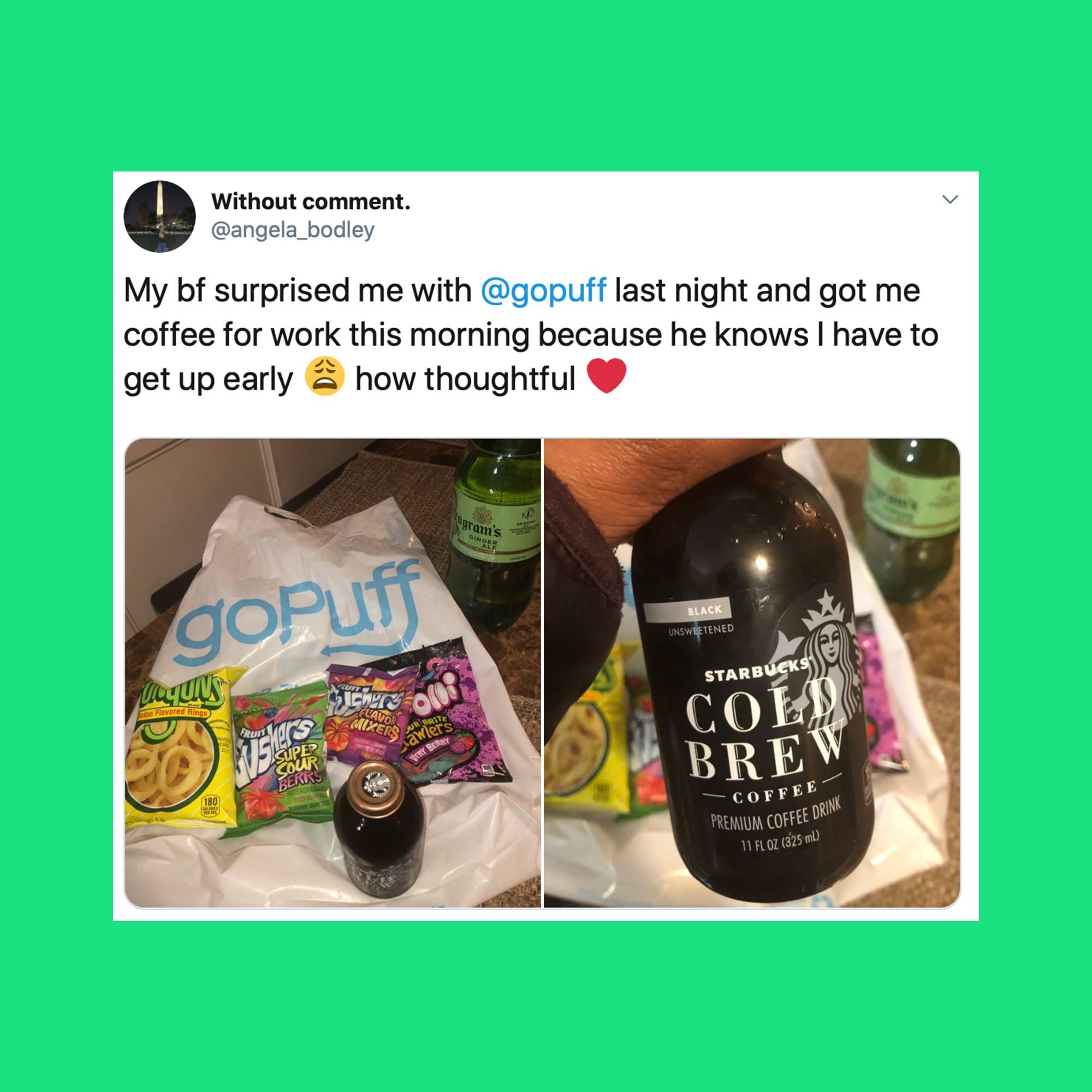 Where can I buy goPuff stock?
If you're looking to invest in goPuff, you'll have to wait a bit. The company hasn't filed an S-1 with the Securities and Exchange Commission, so it can't make any moves on an IPO yet.
Article continues below advertisement
Reports say the company is currently considering whether to go the route of a traditional initial public offer or merge with a special purpose acquisition company (SPAC). A SPAC partnership could help speed up the process of going public.
Who invests in goPuff?
With the bump in new funding came from investors like Fidelity Management and Research, Luxor Capital and SoftBank Vision Fund 1, goPuff now has about $2.5 billion in capital.
According to Forbes, the company hopes to use the additional funding to expand into more locations throughout the U.S. and internationally.