Meal Kit and Delivery Stocks for Investors Amid Solid Growth
We're officially in the era where just about anything can land on your doorstep in record time. The global revenue for online food delivery doubled from 2017 to 2020. Meal kit delivery revenue is expected to triple from its level in 2017 by 2024. Now, more delivery stocks than ever are available on the market.
Article continues below advertisement
Article continues below advertisement
Which delivery stocks should retail investors prioritize?
Big names like GrubHub and Uber are already the blue chips of delivery stocks
One-time and subscription-based food delivery platforms are a recent phenomena in the grand scheme. With that in mind, some of the industry's biggest names have put themselves at the top of the pack in a relatively short period of time.
Article continues below advertisement
GrubHub (NYSE:GRUB) went public in 2014 and has gained 106.18 percent. A 2018 peak put GrubHub at an all-time growth rate of 329.74 percent, but it has since dipped down. However, the high proves the long-term potential for GrubHub investors.
Uber Eats is a platform that Uber (NYSE:UBER) launched. Uber went public in May 2019. Since then, its stock has risen 45.1 percent. Lots of volatility makes Uber Eats a riskier bet for investors, especially in the short term.
Article continues below advertisement
Article continues below advertisement
Meanwhile, DoorDash (NYSE: DASH) started trading in December 2020. Just over two months after the debut, the shares have gained a fair 7.18 percent. Analysts across the board see the slow and steady potential after an overpriced debut.
Meal kit delivery services are on the global stock market
Full disclosure: I get HelloFresh delivered to my house a few times a month. HelloFresh (OTCMKTS: HLFFF, FSE:HFG) has the biggest lifetime returns with 435.85 percent since July 2018. The stock isn't traded on a U.S. exchange, but it does offer geographical diversity.
Article continues below advertisement
Personally, I would avoid Blue Apron (NYSE: APRN). The company's shares have lost 92.52 percent of their value since they went public in June 2017. There's always the potential for a tailwind, but it's undoubtedly too much risk for some.
Article continues below advertisement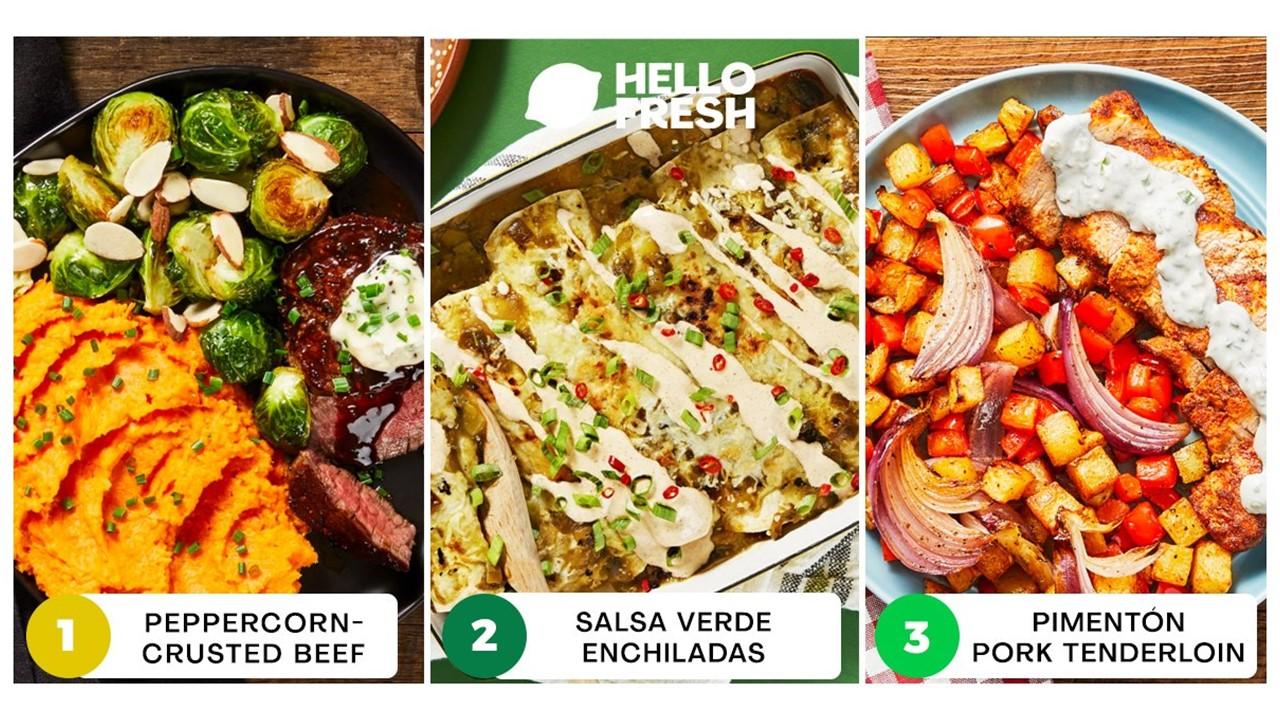 Article continues below advertisement
Funds with delivery stocks to invest in
If OTC isn't your thing, HelloFresh can be found in funds like the Vanguard International Growth Fund (VWIGX) and the Vanguard ESG International Stock ETF (VSGX).
GrubHub has expansive ETF exposure. It has a 3.96 percent weight in the ProShares Online Retail ETF (ONLN), which would be a valid source of potential for the industry as a whole.
Article continues below advertisement
Article continues below advertisement
As of Feb. 17, DoorDash maintains a 1.73 percent weight in the Renaissance IPO ETF (IPO), which tracks a basket of recent IPOs. The last 12 months have been good to IPO, which has incurred a solid 111.5 percent growth during that period.
More delivery stocks are en route
In 2021, InstaCart plans to make its market debut, but the date hasn't been announced. Reports suggest that it will come before the end of H1 of 2021. Investors will have to wait and see whether this IPO is worth the investment.
Other popular apps, like Postmates, Seamless, and goPuff, have avoided the public domain. With a rise in public offerings, it's possible this will change.