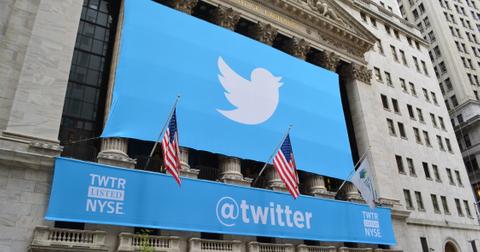 Should You Buy Twitter Stock After Pivotal's Upgrade?
By Ruchi Gupta

Updated
Is Twitter stock a good investment? With Facebook stock costing about $250 and Pinterest stock up more than 100 percent in 2020, some investors may be looking at Twitter as an alternative in the social media space. Investors piled onto Twitter stock yesterday after Pivotal Research revised its view on the company's outlook.
Article continues below advertisement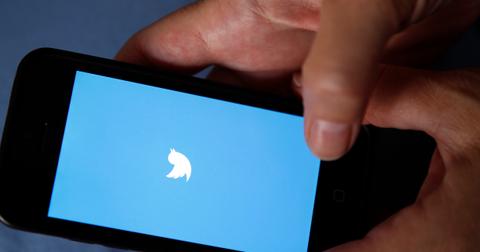 Twitter stock news that investors should note
Pivotal Research has upgraded its rating on Twitter stock to "buy" from "hold." It also hiked its price target to $59.75 from $36, implying an approximate 30 percent upside from its current price.
Article continues below advertisement
Twitter's advertising business is set to benefit from the return of live sports and events, such as the 2021 Olympics, according to Pivotal. The COVID-19 pandemic halted live events and other sporting activities that typically generate advertising revenue for companies such as Twitter. Furthermore, Pivotal thinks Twitter Japan is strong. The business contributes about 14 percent of Twitter's total revenue.
The postponement of the Olympic Games Tokyo 2020 is to safeguard the health of all those who make the Games possible.

As this is the first postponement in the history of the @Olympics, this FAQ is here to help answer any questions you may have.https://t.co/OkCGQIdl30

— #Tokyo2020 (@Tokyo2020) April 7, 2020
Article continues below advertisement
I'm moving $1B of my Square equity (~28% of my wealth) to #startsmall LLC to fund global COVID-19 relief. After we disarm this pandemic, the focus will shift to girl's health and education, and UBI. It will operate transparently, all flows tracked here: https://t.co/hVkUczDQmz

— jack (@jack) April 7, 2020
Twitter CEO Jack Dorsey made a huge personal donation toward fighting the pandemic. In other Twitter news, the company has begun testing a feature that lets people send voice recordings as direct messages, building on the feature that allows people to post audio tweets. Twitter is looking for new ways to bring more people to its platform and keep existing users engaged to enhance its value as an advertising platform.
Article continues below advertisement
What is Twitter's stock price today?
Twitter stock had fallen 1.32 percent to $44.73 in premarket trading as of 5:59 a.m. ET today. The stock rose more than 6.0 percent yesterday to wrap up regular trading at $45.33. Twitter shares have gained more than 40 percent in 2020.
Should I buy Twitter stock?
If you're thinking about buying Twitter stock, it helps to know a little bit about it before making your move. Twitter derives almost all of its revenue from advertising. The global online advertising market is on track to hit $526 billion in 2024 from $325 billion in 2019.
Article continues below advertisement
Today @GoodRx progressed to its next stage for growth with its 1st day of trading on @Nasdaq. Warmest congratulations to @dougjoe, @bezdekt & team with thanks for their hard work and extraordinary efforts in their mission to improve and lower the cost of healthcare for Americans. https://t.co/aqXKDGj6SO

— Silver Lake (@silverlake_news) September 23, 2020
The most bullish analyst covering Twitter sees a 43 percent upside within 12 months, setting its target at $65. However, the most bearish analyst sees Twitter stock crashing 58 percent from its current price to $19.