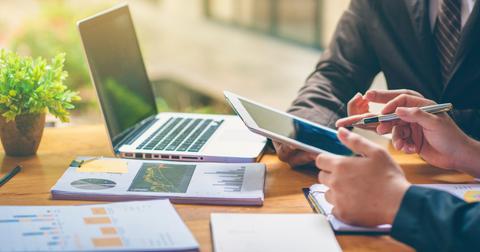 How to Invest in ETFs With High Dividends
By Ruchi Gupta

Updated
Investing in ETFs with dividends can be appealing to income-seeking investors. Investors with low-risk tolerance may also find dividend ETFs enticing. However, investors should know the qualities to look for when selecting the best dividend ETFs.
When choosing ETFs with dividends, you should take factors like the expense ratio, yield, and investment style into account when assessing different funds. The expense ratio is the cost of holding the fund. The ratio is calculated as a percentage and often comes as an annual fee.
The yields are the fund's return. You should try to find out how a fund has performed over the years to get a sense of what you can expect if you invest in it. Funds have different investment styles. For example, one fund may target growth stocks, while another may focus on value stocks. Therefore, you should compare a fund's investment style with your investing goals.
Are ETFs good for dividends?
Some investors wonder if ETFs are good for dividends. First, it's important to know that not all funds pay dividends. ETFs with dividends have invested in dividend-paying stocks.
BP cuts its dividend for the first time in a decade, following Shell's similar move in April. Dividends can and are being cut, throwing the theory of buying stocks instead of bonds for reliable income into question. https://t.co/d0qUqT3Fnq pic.twitter.com/VhdY0V4SeF

— Lisa Abramowicz (@lisaabramowicz1) August 4, 2020
Dividend ETFs often invest in dozens or hundreds of dividend-paying stocks. Therefore, they can be a source of regular income. They can continue paying dividends even if a few of their holdings reduce or pause dividends. Due to soaring debt and the COVID-19 pandemic, some companies decided to cut their dividends. Dividend cuts can be a blow to income investors with a less diversified portfolio than what dividend ETFs may offer.
Walt Disney suspends dividend. $DIS

— Dividend Cut (@dividendcut) May 5, 2020
Some income investors might find dividend ETFs better than having to evaluate and pick individual dividend stocks on their own. Also, some investors use ETFs with dividends to balance off riskier investments.
Which ETFs have high dividends?
Since not all dividend ETFs are made equal, it's common for investors to want to target ETFs with high dividends. Bearing in mind that the expense ratio and investment style are also important, here are a few of the funds you might want to keep in mind.
The SPDR S&P Dividend ETF
The SPDR S&P Dividend ETF tracks the S&P High Yield Dividend Aristocrats Index. The index features about 100 companies that have increased their dividend for at least 20 years. The stocks in the index are weighted by yield. Therefore, SDY gives investors exposure to a diverse collection of stocks with dividend income and capital growth qualities. The fund has an expense ratio of 0.35 percent, which would be considered low. Generally, an expense ratio below 0.50 percent is good.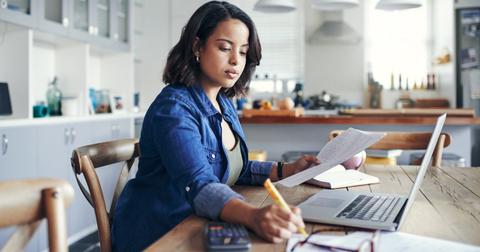 The Vanguard Dividend Appreciation ETF
The Vanguard Dividend Appreciation ETF tracks the Nasdaq U.S. Dividend Achievers Select Index. The fund covers more than 180 dividend stocks. VIG can be ideal for investors seeking exposure to companies with a history of increasing their dividend payouts. The fund also has a low expense ratio of about 0.06 percent.
The iShares Core High Dividend ETF
The iShares Core High Dividend ETF is offered by BlackRock. The fund tracks an index of high dividend-paying U.S. stocks. HDV carefully screens the companies' financial health. The fund gives investors exposure to more than 70 established and dividend-paying companies. HDV's expense ratio of 0.08 percent also makes it ideal for investors who want to keep their investment costs down.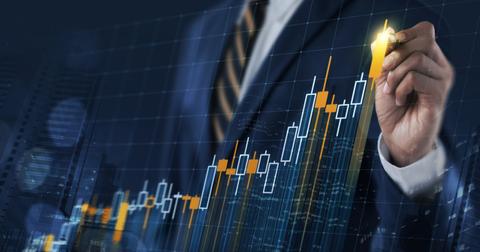 The Schwab U.S. Equity Dividend ETF
The Schwab U.S. Equity Dividend ETF tracks the Dow Jones U.S. Dividend 100 Index. The index has some of the highest dividend-paying stocks in the U.S. With an expense ratio of 0.06 percent, SCHD is among the low-cost high dividend ETFs.
You can spend the dividend or reinvest it in the fund. Reinvesting dividends can be a smart way to increase your exposure to the dividend-paying ETF while building wealth gradually. As smart investors Peter Lynch and Warren Buffett have advised, seek to invest in what you know.