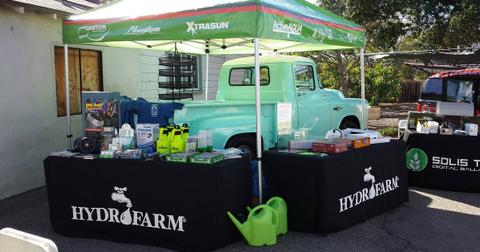 When Is the Hydrofarm IPO Date?
By Ruchi Gupta

Updated
Hydrofarm's IPO plan has entered the homestretch, with the company setting out its terms. The company plans to sell 8.7 million shares and has given a pricing range of $14–$16. The IPO underwriters have the option to sell 1.3 million additional shares if the IPO stock is oversubscribed.
Article continues below advertisement
The Hydrofarm IPO promises to expand options for investors seeking the best cannabis stocks. When is the Hydrofarm IPO date?
What is Hydrofarm Holdings and how does it make money?
Hydrofarm Holdings manufactures and sells hydroponics equipment. It ranks as the largest and oldest hydroponics equipment company in the U.S. It also supplies items used in controlled environment agriculture, such as high-intensity grow lights and climate control solutions.
Article continues below advertisement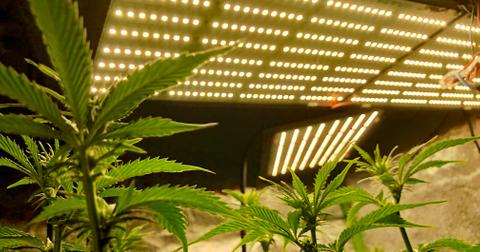 The company says its products and solutions make growing easier and more productive. Hydrofarm products have become popular with cannabis growers. In fact, most of Hydrofarm's sales come from the cannabis industry.
Article continues below advertisement
Hydrofarm's sales have continued to grow as the legal cannabis market expands in the U.S., Canada, and many other countries. The company generated $309 million in revenue in the 12 months through Sept. 2020. The company was making about $150 million in annual revenue in 2010.
Article continues below advertisement
When is Hydrofarm going public?
Hydrofarm is expected to go public in the week of Dec. 7. The company has tapped JPMorgan Chase, Deutsche Bank, Trust Securities, and other financial service companies to work on its public listing. Hydrofarm's IPO pricing range suggests the company could debut at a valuation of $520 million. The stock will trade on the Nasdaq under the "HYFM" ticker symbol. Current Hydrofarm investors plan to purchase $30 million of the IPO stock.
Hydrofarm grow lights
Hydrofarm makes a range of grow lights to cater to its customers' broad needs. Different plants may require different grow lights, and Hydrofarm has strived to ensure its customers have access to the best technology for their projects.
Article continues below advertisement
Hydrofarm sells its products through retailers. The company has a network of more than 2,000 retail partners across North America. You can find Hydrofarm grow lights at traditional retailers such as Lowe's and through online retailers such as Amazon.
The global grow light market is on track to surpass $8.6 billion in 2025 from $2.6 billion in 2016. Urban farming's increasing penetration and the need for environment-friendly fruit and vegetable farming are fueling the uptake of grow light products, expanding Hydrofarm's market.
Article continues below advertisement
Who owns Hydrofarm?
Hydrofarm is owned by private equity companies SternAegis Ventures, Serruya Private Equity, Hawthorn Equity Partners, and Broadband Capital. The company has raised about $110 million in funding from its private equity investors. Hydrofarm's former CEO Peter Wardenburg is also a large investor in the company.
What is Peter Wardenburg's role at Hydrofarm?
Peter Wardenburg served as Hydrofarm's CEO for a long time before he stepped down in 2019 and Bill Toler took over. Wardenburg continues to be deeply involved with Hydrofarm, overseeing some operational roles and sitting on the company's board of directors. After Canada legalized cannabis for recreational use in Oct. 2018, Wardenburg stated that Hydrofarm was in a good spot for an IPO.