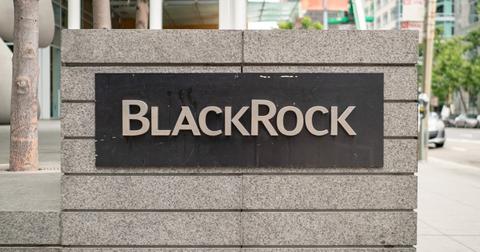 Will BlackRock's Q3 Earnings Boost Its Stock Price?
By Ambrish Shah

Updated
BlackRock is scheduled to post its earnings results for the third quarter before the market opens on Oct. 13. The company's sales and earnings in the third quarter will likely improve year-over-year. Let's take a look at Wall Street analysts' expectations for the third quarter, which ended Sept. 30.
Article continues below advertisement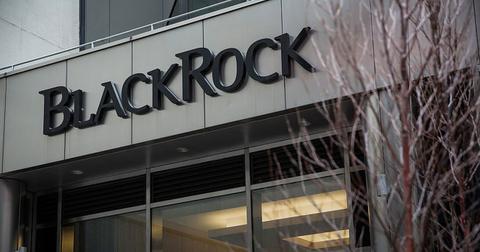 When is BlackRock's earnings date?
BlackRock will likely post its third-quarter earnings results on Tuesday, Oct. 13 before the opening bell. The investment management company has scheduled a conference call on the same day at 8:30 a.m. ET. Wall Street analysts expect BlackRock to report revenues of $3.93 billion in the third quarter — a growth of 6.4 percent YoY (year-over-year) compared to $3.69 billion in the third quarter of 2019. Also, analysts expect the company's adjusted EPS to increase by 9.1 percent YoY to $7.80 per share in the third quarter.
Article continues below advertisement
There are 22 S&P firms set to report Q3 results next week. From that group, only 3 (BlackRock, Fastenal, & Goldman Sachs) are projected to report a year-over-year increase in earnings. Roughly 10%.

Overall, the Q3 earnings period should produce a 21% YoY DECLINE in earnings

— Russ Mitchell (@RussMitchellCFB) October 10, 2020
The third quarter witnessed reasonable asset inflows despite ongoing fears amid the COVID-19 pandemic. As a result, supported by inflows, BlackRock's AUM (assets under management) likely improved in the third quarter. Wall Street analysts expect BlackRock to report AUM of about $7.80 trillion, which indicates a growth of 12 percent YoY. In the third quarter, the company will likely report investment advisory, administration fees, and securities lending revenues of about $3.22 billion.
Article continues below advertisement
What is BlackRock's stock price?
BlackRock stock was up about 0.6 percent at $615.31 in pre-market trading on Monday, Oct. 12 as of 6:31 a.m. ET. The stock rose 1.2 percent on Oct. 9 and closed at $611.57 with a market capitalization of $93.3 billion. BlackRock stock has risen by 5.3 percent in the last five days and 40.9 percent in the last year. The stock is trading 0.4 percent below its 52-week high of $614.30 and 88.8 percent above its 52-week low of $323.98.
Article continues below advertisement
What is BlackRock's dividend yield?
As of Oct. 9, BlackRock's dividend yield is 2.37 percent. The company pays an annual dividend of $14.52 per share.
BlackRock's stock forecast
Currently, analysts' stock price forecast for BlackRock is $664.40, which suggests an 8.6 percent upside. The highest target price of $730 implies a 19.4 percent upside, while the lowest target price of $594 suggests a 2.9 percent downside. Among the 15 Wall Street analysts tracking BlackRock, 12 recommend a buy and three recommend a hold. None of the analysts recommend a sell.
BlackRock's investor relations
BlackRock will likely hold the third-quarter earnings conference call on Oct. 13 at 8:30 a.m. ET. Investors can access the webcast of the event through the company's investor relations website.