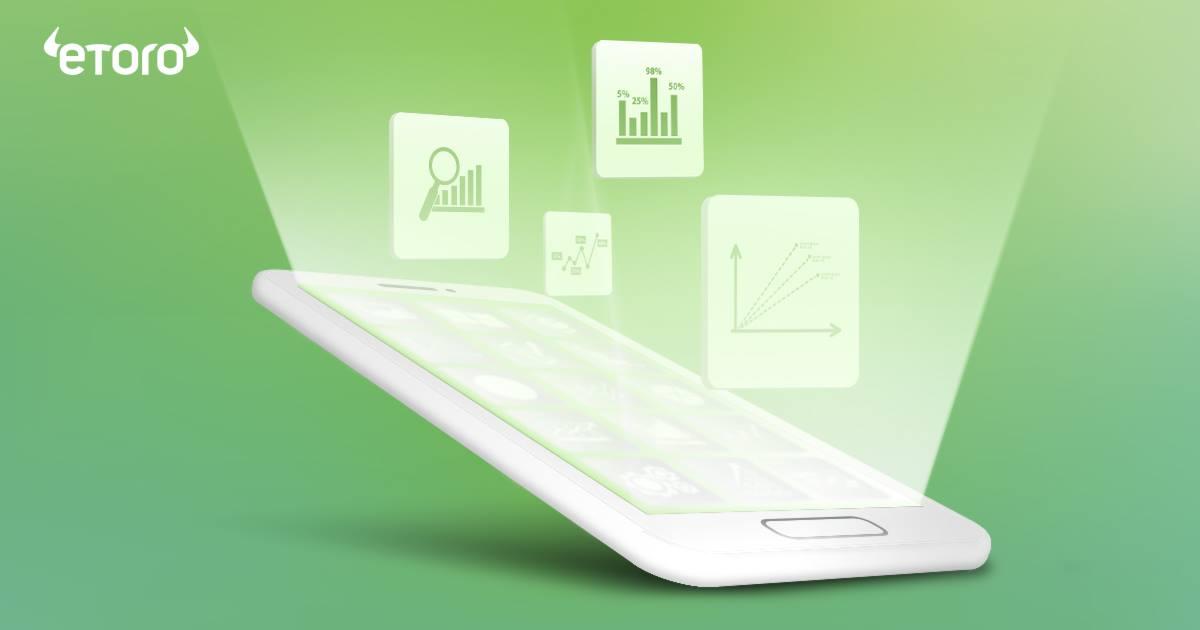 eToro vs. Robinhood: How To Pick the Right Trading App
When it comes to trading apps, eToro and Robinhood are among the most popular options. How do the trading apps compare?
Article continues below advertisement
Article continues below advertisement
Whether you're investing to fund a retirement account, repay a student loan, or make extra money to cover your living expenses, where you invest can make all the difference in returns. Some investors have chosen eToro, while others have gone for Robinhood. Which is the right one for you?
Both apps are free to download and offer access to a variety of investment products, from cryptocurrencies to stocks and ETFs. To start using the apps, you'll first need to create an account. The process takes only a few minutes.
Article continues below advertisement
How does eToro work?
Launched in 2007, Israel-based Toro has a global reach and seeks to make trading accessible. U.S. investors can trade stocks, cryptocurrencies, and ETFs with eToro, and international users can access forex services. The app also has a social feature that lets you copy other investors' trades.

Article continues below advertisement
Article continues below advertisement
The starting capital with eToro is $10, but if you want to use the CopyTrader feature, you'll need at least $200. There's no trading fee on stocks and ETFs, but the service charges a 1 percent fee on crypto trades. Additionally, eToro offers staking rewards on select cryptocurrencies and margin trading on some of its investment products, giving investors the opportunity to maximize their profit even if they invest a small amount.
How does Robinhood work?
California-based Robinhood launched in 2013. It's become popular amid the rise of meme stocks such as AMC Theatres and GameStop. It lets users trade ETFs, options, and cryptocurrencies commission-free, and there's no minimum starting capital requirement. There is a $5 monthly fee for its Gold account, but it offers extra features. You can earn interest on your idle cash on Robinhood, and the service offers margin trading to some members.
Article continues below advertisement
Article continues below advertisement
eToro vs. Robinhood: How the trading apps compare
Although eToro's and Robinhood's offerings and features are similar, there are notable differences. Both support commission-free trading in stocks and ETFs, fractional share purchases, and margin trading. Additionally, both apps are regulated in the markets they operate in and have insurance coverage for some of their clients' funds. Investors can use both apps for day trading.
Article continues below advertisement
Whereas Robinhood supports only about half a dozen cryptocurrencies, eToro supports several dozen. And on eToro, you can lock in your Ethereum, Cardano, or Tron to earn staking rewards, while Robinhood doesn't offer crypto staking.
Furthermore, Robinhood lets its members participate in stock IPOs, but eToro doesn't. SoFi Invest, another trading app, also offers access to pre-IPO stocks.
If you're more interested in trading U.S. stocks, Robinhood would be ideal, but if you want broad access to cryptocurrencies, eToro is your best bet. You could also use both to take advantage of their respective strengths.