How Investors Can Trade Cryptocurrencies With eToro
When it comes to trading cryptocurrencies, most people tend to flock to the main big exchanges. Coinbase and Binance are the big two in the industry, while others like Gemini and Kraken are gaining popularity as well. However, in the future, most stock exchanges could end up offering crypto services as well if they become popular enough.
Article continues below advertisement
In fact, that's already starting to happen. If you have an account with eToro, you can trade most of the popular cryptocurrencies straight from your account. While there are some limitations and restrictions, you don't need to set up another account on a separate exchange. Is this a better alternative? Is eToro a good platform to trade cryptocurrencies with?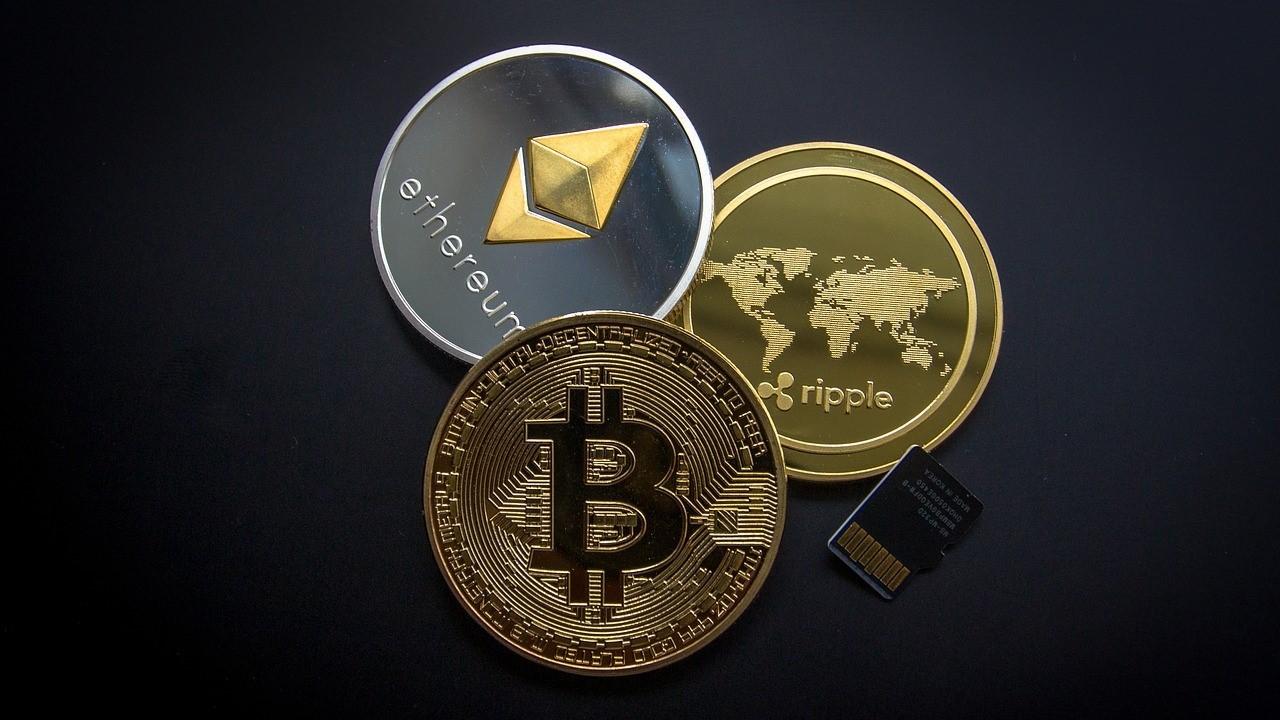 Article continues below advertisement
Can investors trade cryptocurrencies with eToro?
eToro has been steadily expanding into the crypto space for a while now. Back in 2018, it launched its own cryptocurrency wallet in addition to letting users buy 10 different types of digital currencies. Since then, the platform has only continued to expand its offerings.
The platform actually offers two different ways to buy crypto. Putting aside its crypto wallet, there's eToro's regular trading platform, which allows regular investors to buy and sell most crypto without much hassle. However, eToro has a second, more advanced crypto platform called Exchange, which offers a much larger list of crypto assets. Exchange is marketed towards institutional, algorithmic, and professional traders.
Article continues below advertisement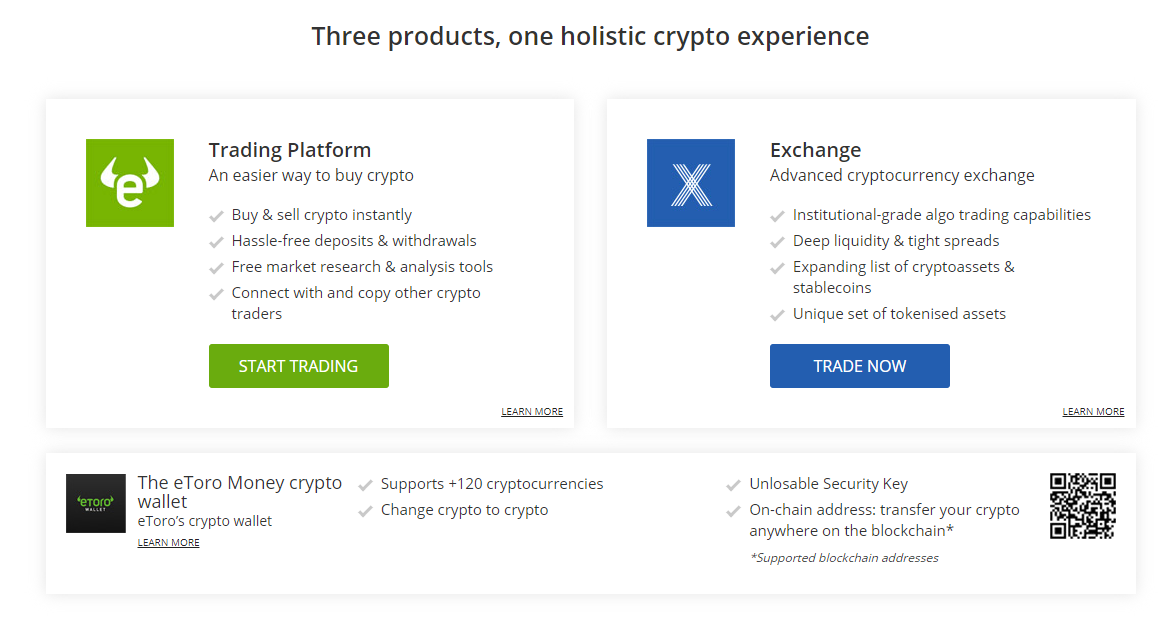 Cryptocurrencies offered on eToro
eToro offers approximately 32 separate cryptocurrencies to investors on its platform. The list includes the big ones, like Bitcoin, Ethereum, Bitcoin Cash, Ripple, Dash, and Litecoin. Some of the less popular tokens offered by eToro include Iota, Stellar, Neo, and ZCash.
Article continues below advertisement
While that's a pretty solid offering, eToro doesn't offer the same wide range of altcoins that some other big dedicated crypto exchanges offer, like Binance. If you're looking to trade some of these more obscure tokens, those that aren't in the top 30 by market cap, then eToro might not live up to your expectations.
eToro is good for beginners
New crypto investors still face a number of hurdles when it comes to setting up an account or a digital wallet. Especially for beginners, sometimes it's better to opt for whatever is the simplest way to get your foot in the door, so to speak. In that respect, eToro is a decent way for beginners looking to dabble in crypto to get exposure to the industry.
Article continues below advertisement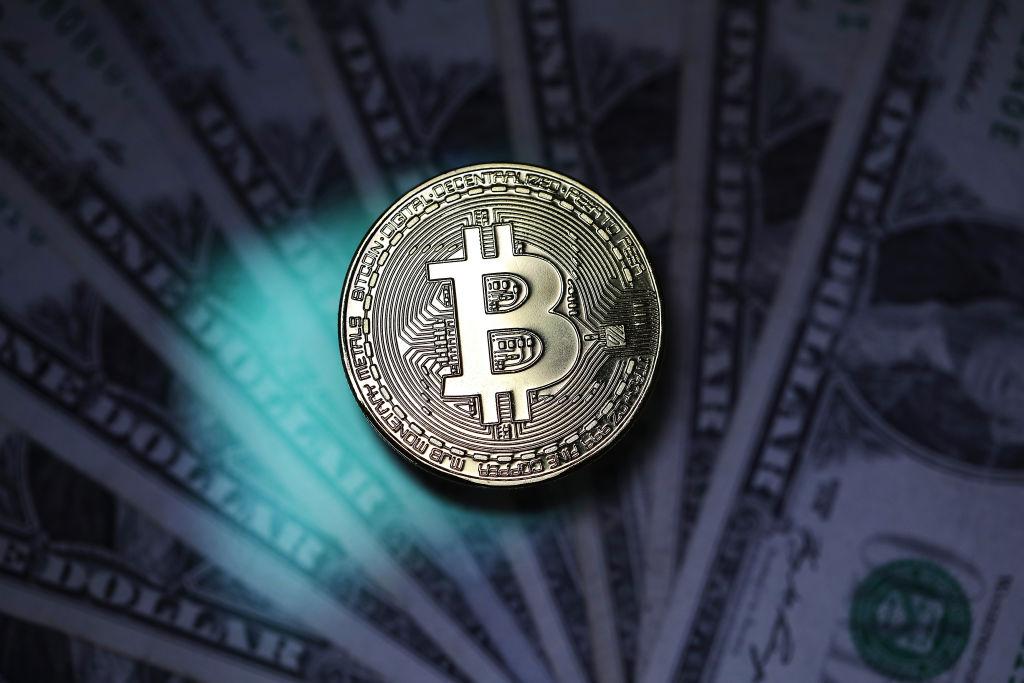 However, for crypto investors that already have some experience, you're going to find that most people will recommend you switch over to Binance or some other, larger exchange. Initially, eToro wasn't designed with crypto trading in mind. You can't withdraw your tokens out of eToro into your own wallet or another exchange without going through a lengthy, multiple-step process.
In a sense, with eToro, you are using the platform to buy crypto, but you don't necessarily own it yourself. For that reason, most crypto enthusiasts who care about having total ownership and control of their tokens don't recommend eToro. However, if you're just interested in crypto as an investment and nothing else, eToro can do the job.