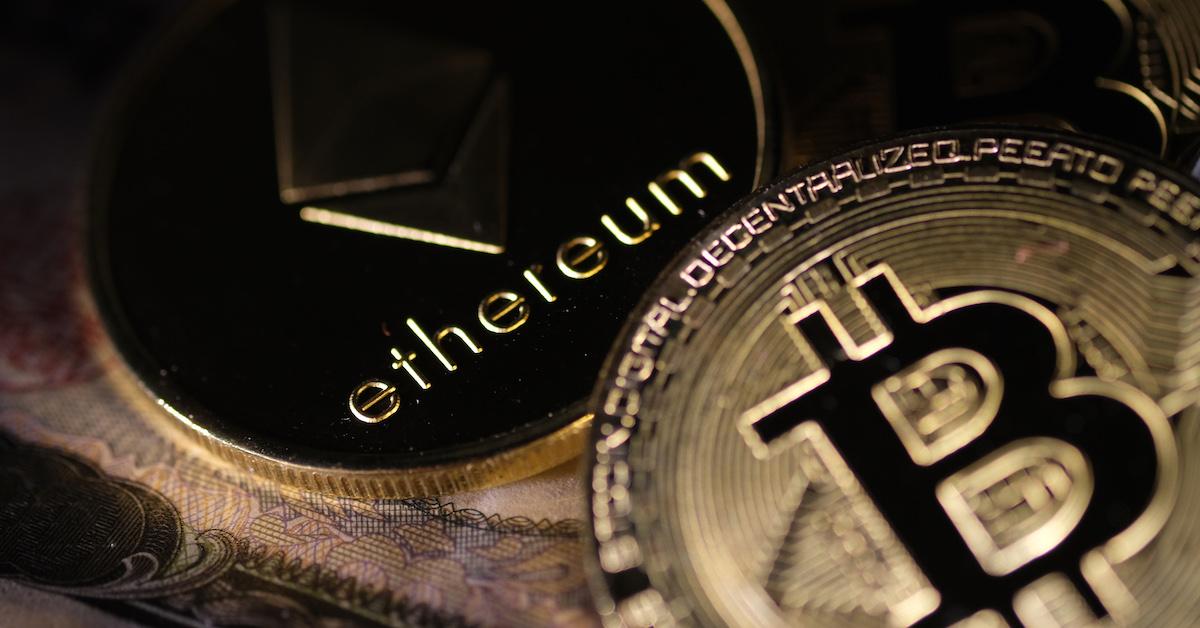 How to Invest in Cryptocurrency — and Which Are the Safest Investments?
Article continues below advertisement
Article continues below advertisement
Cryptocurrency can be broadly defined as a digital currency that is encrypted. Some cryptocurrencies are mineable, such as Bitcoin, and you can also purchase these and non-mineable crypto from exchanges. While some might say cryptocurrencies are a bubble or a fad, they have been around for more than a decade. There are many types of cryptocurrencies, though Bitcoin is the most popular, followed by Ethereum.
Article continues below advertisement
How to invest in cryptocurrency:
Cryptocurrency exchanges are basically websites where you can buy and sell cryptocurrencies. If you want to trade cryptocurrencies professionally, you need to open an account. There are three main types of crypto exchanges:
Centralized exchanges: These exchanges are governed by a company or an organization. They offer both crypto-to-crypto and fiat-to-crypto exchanges. While these exchanges are highly liquid, they are more vulnerable to hacks.
Decentralized exchanges: In these types of exchanges, transactions are controlled by an automated process. The platform connects traders. They usually only allow crypto-to-crypto trades. With lower liquidity than centralized exchanges, they offer more security.
Hybrids: A combination of both the above-mentioned exchanges.
Article continues below advertisement
Article continues below advertisement
Before joining a cryptocurrency exchange, consider factors such as reputation, fees, payment methods allowed, and geographical restrictions. Moreover, if you'd like to buy smaller coins, you might need Bitcoin to exchange. It's important in that case to select an exchange that allows fiat-to-Bitcoin exchange. Coinbase is one of the most popular crypto exchanges. Binance, Huobi Global, Kraken, and Bithumb are other popular platforms.
However, depending on your investment choice, the exchange choice could vary. For example, while Coinbase is considered the safest and most popular crypto exchange, it offers only a small selection of digital currencies.
Article continues below advertisement
Is investing in crypto safe?
Not by any stretch of the imagination. While investing in any asset is risky, cryptocurrencies are vulnerable to high volatility, scams, and frauds. One of the earliest digital currency exchanges, Mt. Gox, for example, collapsed while others have been hacked. Hackers have come up with ingenious ways to steal digital wallets. Moreover, cryptocurrencies are not backed by government or gold as other currencies usually are. Therefore, the risk in investing in cryptos is higher as compared to other currencies.
Article continues below advertisement
Article continues below advertisement
Due to these risks, it is very important to do thorough due diligence before selecting a crypto exchange. Even after selecting a relatively safe exchange, it is advisable to store your digital assets offline (or cold storage). As these wallets are not accessible through the internet, they are considered safe. The hardware wallets and paper wallets are considered even safer ways to store digital currency.
Other precautions you can take to enhance security include frequent backups of your digital wallet, keeping up-to-date software, and using a multi-signature system.
Article continues below advertisement
Article continues below advertisement
Best cryptocurrencies to invest in:
Until 2016, Bitcoin was nearly the only cryptocurrency. Other cryptocurrencies, also known as "Altcoins" are now becoming popular, too. Bitcoin's market share fell from 90 percent to 40 percent in 2017 alone. While it remains the most dominant cryptocurrency, it faced several issues that led to the rising popularity of Altcoins. One particular issue facing Bitcoins was the block-size. This led to the creation of Bitcoin cash. Now, there are more than 5,000 cryptocurrencies.
The website Coinmarketcap lists the market value of all the cryptocurrencies, which can give you a sense of the liquidity of various cryptos. Usually, there are large-cap, mid-cap, and small-cap cryptos based on liquidity and market cap.
Article continues below advertisement
Bitcoin is the most liquid and popular cryptocurrency. It uses a technology called blockchain for conducting monetary transactions. Bitcoin has recently broken out of its tight range to surge past $11,000. One reason for the climb is the change in rule wherein banks are allowed to hold Bitcoin on behalf of their clients. Rising uncertainty and fear has also led to more interest in cryptos. Due to these factors gold also hit a record high recently.
Article continues below advertisement
Ethereum is another influential crypto with the second-largest market capitalization after Bitcoin. Along with the monetary aspect, it has other uses. It uses blockchain to create applications.
Article continues below advertisement
Also popular is Ripple, which, unlike other cryptocurrencies, can't be mined. Ripple's technology acts as both crypto and a digital payment network for financial transactions. Therefore it has far-reaching uses for financial institutions.
Investors looking for privacy might want to own Zcash. It was designed mainly for peer-to-peer value transfers.
Article continues below advertisement
Article continues below advertisement
While the type of cryptos you choose will depend on your investment objective, ideally you should consider a mix of large and small cryptos. This would ensure liquidity and stability from large cryptos as well as the possibility of large gains from small to medium cryptos.
Invest in Bitcoin or Ethereum?
Despite both being cryptocurrencies that use blockchain technology, there is a fundamental difference between Bitcoin and Ethereum. Bitcoin was created as a medium of exchange while Ethereum was created as a platform to develop applications on, with wide-ranging uses. The monetary aspect is just a part of it. Apart from both being cryptocurrencies, there are numerous distinctions between the two. Ethereum offers far more flexibility. At the same time, due to higher flexibility, it becomes more vulnerable to attacks from hackers.
Article continues below advertisement
Both are sufficient liquidity. Moreover, they don't have an inverse relationship. Therefore, rather than being competitors, they could complement each other. So, either you could choose one based on your particular need or you can add both to your portfolio, which will also help with diversification.