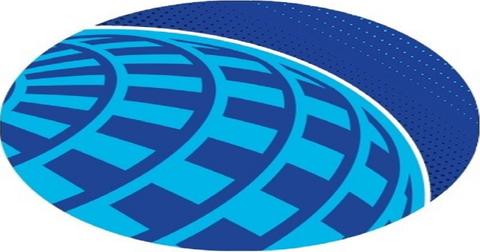 What the Incoming Biden Administration Could Do for United Airlines Stock
By Ruchi Gupta

Jan. 19 2021, Published 12:26 p.m. ET
The airline industry has been among the worst-hit sectors in the COVID-19 pandemic, sending the stocks of many airline companies to record lows. Many in the travel sector have criticized how the Trump administration handled the pandemic and the resulting economic fallout. Will the Joe Biden presidency get airline stocks like United Airlines flying again?
Article continues below advertisement
Many sectors of the economy have started rebounding from the pandemic shock. The tech sector has particularly been a bright spot for investors with stocks like Apple, Tesla, and Amazon rallying to record highs. But airline stocks have lagged behind.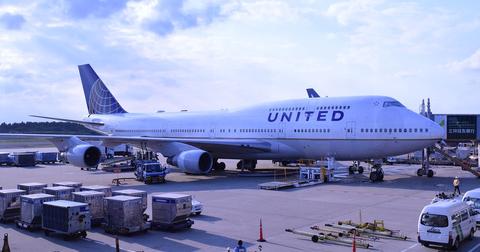 Article continues below advertisement
For example, American Airlines and United Airlines stocks continue to trade about 50 percent below their 2019 highs. Delta Airlines and Southwest Airlines stocks also trade well below their 2019 peaks.
Our mission is to restore economic prosperity and financial stability.

We'll do that by pursuing an investment agenda to rebuild our infrastructure, create better jobs, advance racial equity, and fight the climate crisis. pic.twitter.com/IDUKBlcFDs

— Janet Yellen (@JanetYellen) December 7, 2020
Article continues below advertisement
United Airlines' prospects look better under Biden presidency?
The Biden administration's biggest task will be turning around the economy. To do that, the administration will need to bring the pandemic under control. Vaccines hold the greatest promise to ending the pandemic. As a result, Biden plans to accelerate vaccine production and distribution as part of his $1.9 trillion stimulus plan.
My administration will move Heaven and Earth to:

- Allow more people to get vaccinated
- Create more places for them to get vaccinated
- Mobilize more medical teams to get shots in arms
- Increase vaccine supply and get it out the door as soon as possible

— Joe Biden (@JoeBiden) January 15, 2021
Article continues below advertisement
Accelerating vaccine distribution will be crucial to getting hard-hit sectors like airlines on the recovery track. After getting the jab, more people are likely to feel confident resuming air travel. That would in turn bring back business for companies like United Airlines.
Biden's plan for the airline sector
While working to get Americans vaccinated so they can resume normal life, the Biden administration also plans more financial support for businesses in hard-hit sectors. That should help cushion many airline companies.
Article continues below advertisement
Whereas Biden's stimulus plan may help speed airline industry recovery, companies like United Airlines may continue to operate under international travel restrictions for a long time. According to the Telegraph, Biden plans to maintain the international travel curbs that Trump imposed.
United Airlines earnings date and estimates
United Airlines is expected to report its holiday quarter earnings on Jan. 20 after the closing bell. Wall Street consensus estimates call for the company to report EPS of -$6.58 on revenue of $3.4 billion.
Article continues below advertisement
The estimates point to a sharp drop in United Airlines' earnings. In the holiday quarter of 2019, the company reported EPS of $2.67 on revenue of $10.9 billion. The results met consensus estimates. The holiday quarter is typically a strong season for airline companies but the pandemic weakened business in the latest period as people tried to avoid crowding in places like airports.
Is United Airlines stock a buy?
Although recovery is still a long way, the worst seems to be in the rear view for the airline industry. The distribution of vaccines raises hopes that travel demand will start to rebound.
If you're looking for bargains in the airline industry, United Airlines stock is worth considering. When times are good United Airlines has been among investors' favorite stocks in the airline industry. However, those buying United Airlines stock now should know that it will take time before the airline sector fully recovers from the pandemic shocks.