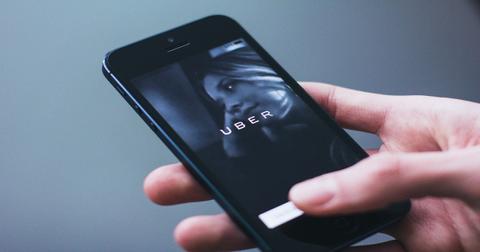 Why Is Uber Stock Going Up?
By Ruchi Gupta

Updated
Why is Uber stock rising in premarket trading today? A court in London today (Sept. 28) delivered a victory for Uber in its fight with the city's transport regulator, sending Uber stock upward.
Article continues below advertisement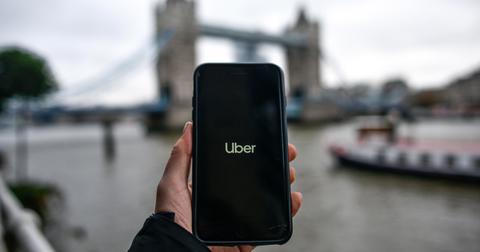 Is Uber operating in London?
Uber has had a troubled existence in London. The city has twice stripped the ride-hailing company of its license to operate over safety concerns. After London's transport regulator denied its license last November, Uber moved to court to contest the decision.
Article continues below advertisement
The court has sided with Uber in today's ruling, freeing it to seek a new license from Transport for London. London is Uber's largest market, which explains why the company fought hard to overturn the regulator's ban.
We're pleased to announce that today Uber has been granted a licence to continue operating in London. As always, safety is our priority as we work together to keep London moving. Find out more here: https://t.co/clPWJ4raWO

— Uber UK (@UberUK) September 28, 2020
Article continues below advertisement
What is Uber's stock price today?
Uber stock had risen by more than 6.4 percent to $36.67 as of 6:25 a.m. ET today as investors responded to its court victory. The stock rose 3.33 percent on Friday to wrap up the week at $34.46. Uber shares have climbed 16 percent in 2020.
Article continues below advertisement
Uber stock forecast: Wall Street's view
The most bullish Wall Street analyst sees a 68 percent upside in Uber stock to $58 within 12 months, and the most bearish analyst sees a 59 percent downside to $14.
Should I buy Uber stock?
Uber may be a great fit for investors seeking exposure to the fast-growing ride-hailing industry. Uber continues to dominate the U.S. ride-hailing market, with a 71 percent share. Its closest competitor, Lyft, has a 29 percent market share.
Article continues below advertisement
Uber stock is currently trading about 18 percent below its 52-week peak of $41.86. The company's dominant share in many markets around the world positions it to make the most of the growing demand. The global ride-hailing market is on track to hit $126.5 billion in annual revenue in 2025 from $36.5 billion in 2017.
Uber stock may also appeal to investors seeking exposure to the fast-growing online food ordering and delivery industry. Uber Eats, already one of the top food delivery services in America, is set to hold a larger market share after its Postmates merger deal.
Article continues below advertisement
However, investors buying Uber stock should know that the company's dominance also makes it a target. Alphabet's well-funded Waymo is one of the competitors vying for Uber's market share.