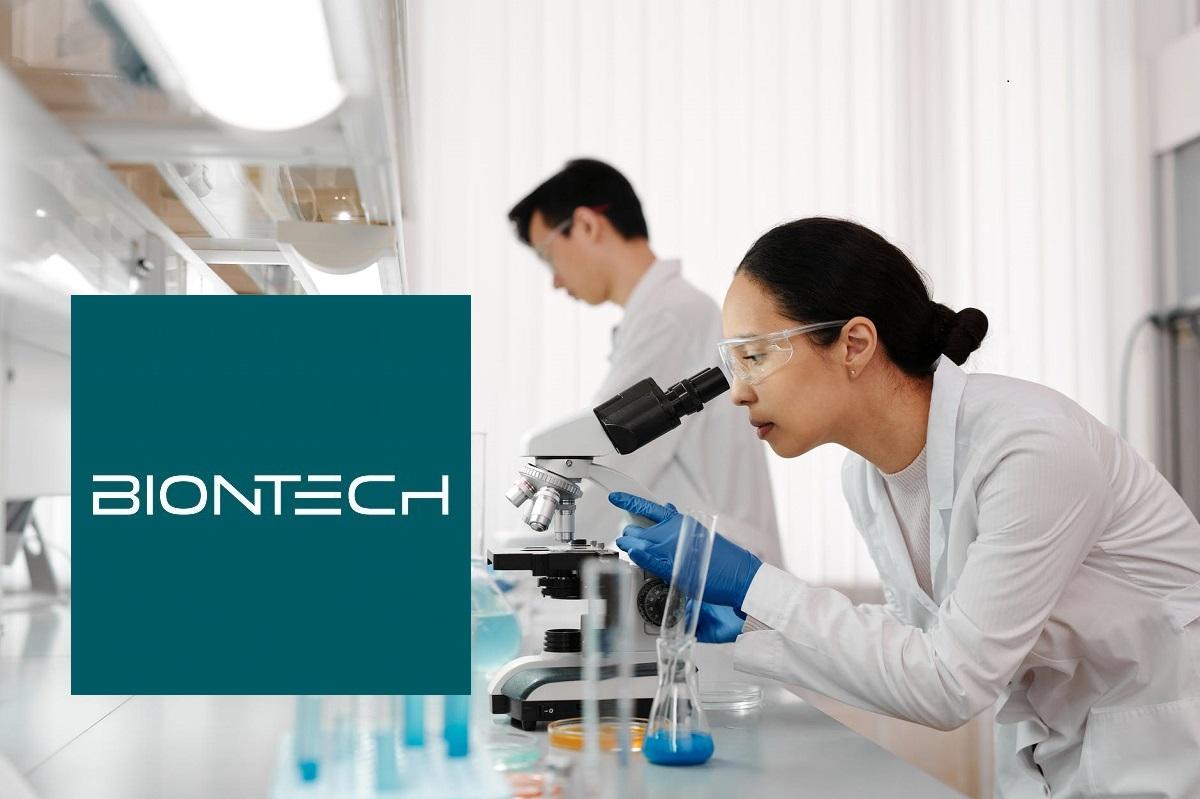 There's Still Time to Buy BioNTech (BNTX) Stock
By Ruchi Gupta

May. 4 2021, Published 1:26 p.m. ET
BioNTech (BNTX) shot to fame following its collaboration with Pfizer (PFE) to develop a COVID-19 vaccine. Rising more than 360 percent in the past year and about 160 percent YTD, BioNTech stock has made good money for investors. Is it too late to buy BNTX stock? 
Article continues below advertisement
BioNTech's coronavirus vaccine has avoided the safety concerns that have dogged rival vaccines from Johnson & Johnson and AstraZeneca. Now, the German biotech and its partner Pfizer look set to benefit from an even bigger vaccine market. 
What happened to BioNTech stock?
BioNTech stock gained 11 percent on May 3 and hit a new all-time high. The spike followed reports that the FDA was about to authorize its COVID-19 vaccine for use in teens in the U.S. Also, the company has request approval of vaccine use in teens in Europe. Until now, the vaccine has been limited to adults. Opening it up for teens will drive more vaccine sales for BioNTech and its partner Pfizer. 
Article continues below advertisement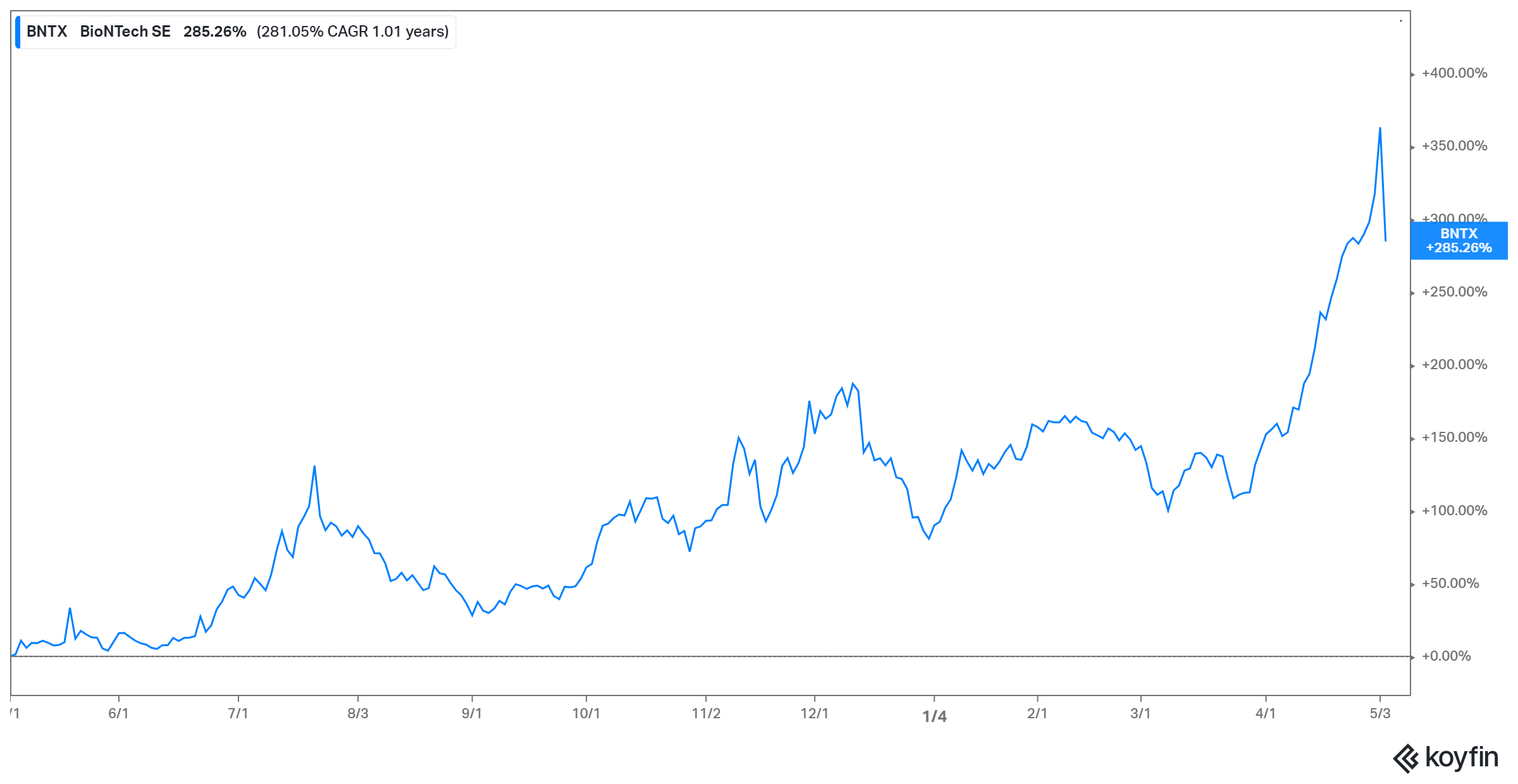 The stock rose more than 2 percent in the pre-market session on May 4 and hit $213. The rise followed the release of Pfizer's first-quarter earnings that showed a strong performance. Pfizer also projected an upbeat vaccine sales forecast and a boosted 2021 revenue and profit outlook. However, the stock fell more than 17 percent and touched a $172 low for the day shortly after the market opened. Investors appeared to be rushing to take profits after the recent spikes in BNTX stock.
Article continues below advertisement
It isn't too late to buy BNTX stock.
BioNTech stock has hit multiple all-time highs recently. Many investors want to know if the stock will continue rising. The recent spike has pushed BioNTech stock past the consensus target price of $134.  
The stock should continue climbing after those taking profits now have done it. For example, the coming earnings report should provide a catalyst to BNTX stock. BioNTech will release its first-quarter earnings on May 10. As Pfizer's results have shown, BioNTech's earnings could impress and send the stock soaring. Therefore, investors can take advantage of the current selling to enter BNTX stock at a discount to its recent peak.
Article continues below advertisement
Is Reddit pumping BioNTech stock?
BioNTech's rapid rise in recent days has left some wondering whether retail investors on Reddit's WallStreetBets community are fueling BNTX stock. The stock's rise appears to have little to do with Reddit. 
The WallStreetBets community is known for initiating the GameStop short squeeze. Retailer investors' strategy has worked successfully with heavily shorted penny stocks. However, with a short interest of less than 2 percent and the stock trading near $200, BioNTech doesn't fit Reddit's short squeeze target.
Article continues below advertisement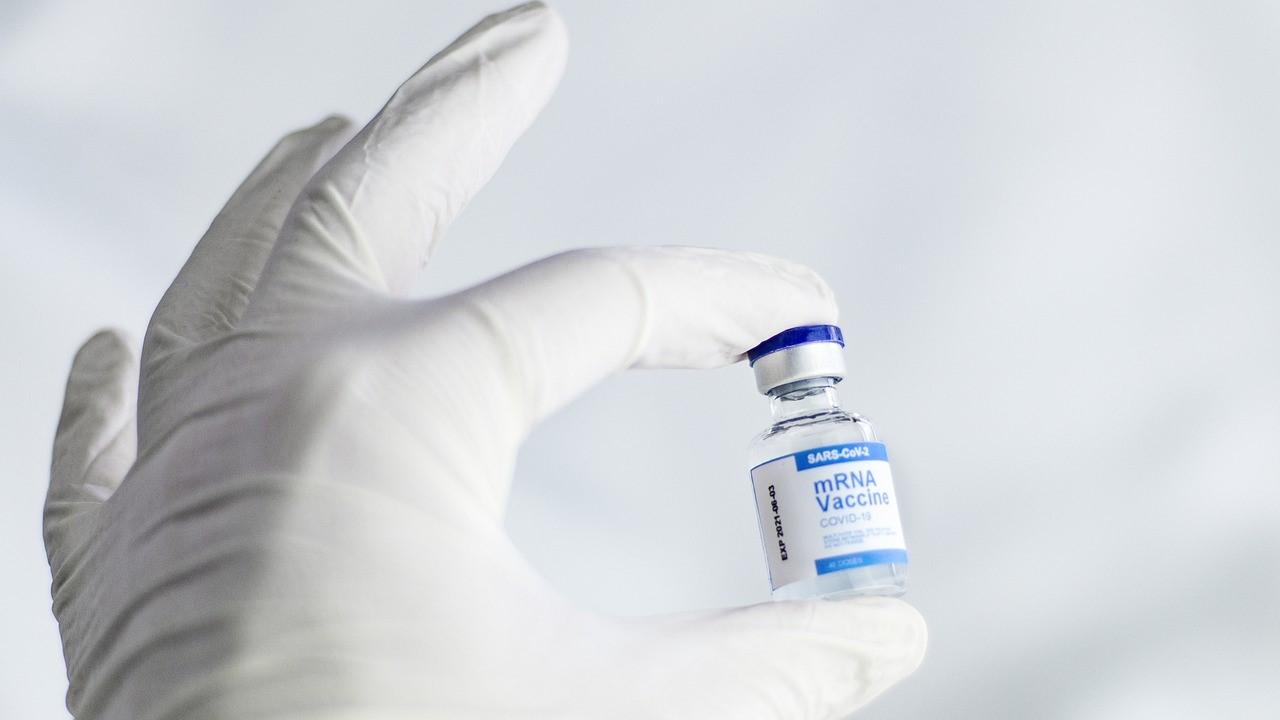 BioNTech stock is a good investment.
BioNTech has been a big winner for investors. The stock boasts a lifetime return of about 1,400 percent since its October 2019 IPO. Drug companies generally have enormous revenue opportunities amid growing global health awareness. It means that BNTX stock has the potential to keep delivering strong earnings that push the stock up. 
Article continues below advertisement
Also, the company should continue to benefit from the COVID-19 pandemic. For example, citing the situation in India, BioNTech CEO Uğur Şahin has said that the pandemic will last until at least June 2022. BioNTech expects its vaccine to be approved in China soon. It has received an order for 100 million vaccine doses from China. 
BioNTech and Pfizer are seeking full approval of their vaccine in the U.S. Securing full approval would allow them to market the vaccine to consumers directly, which would boost their revenue prospects. 
Article continues below advertisement
Buying BNTX stock now
Many investors have known BioNTech for its COVID-19 vaccine. However, the company has other businesses that are exciting. For example, it also develops cancer treatments, where there's a massive market opportunity. Therefore, BNTX stock offers investors broad exposure to the lucrative pharmaceutical industry.
Price to buy or sell BNTX stock
BioNTech stock looks poised to keep rising with expanded vaccine approval for teens in the U.S. and Europe and the coming China opportunity. Investors who want to buy the stock should consider acting now since the price is below $200. You also need to keep in mind that since the stock has risen rapidly, some investors might try to book profits soon. Therefore, you should also look out for an opportunity to buy the dip.