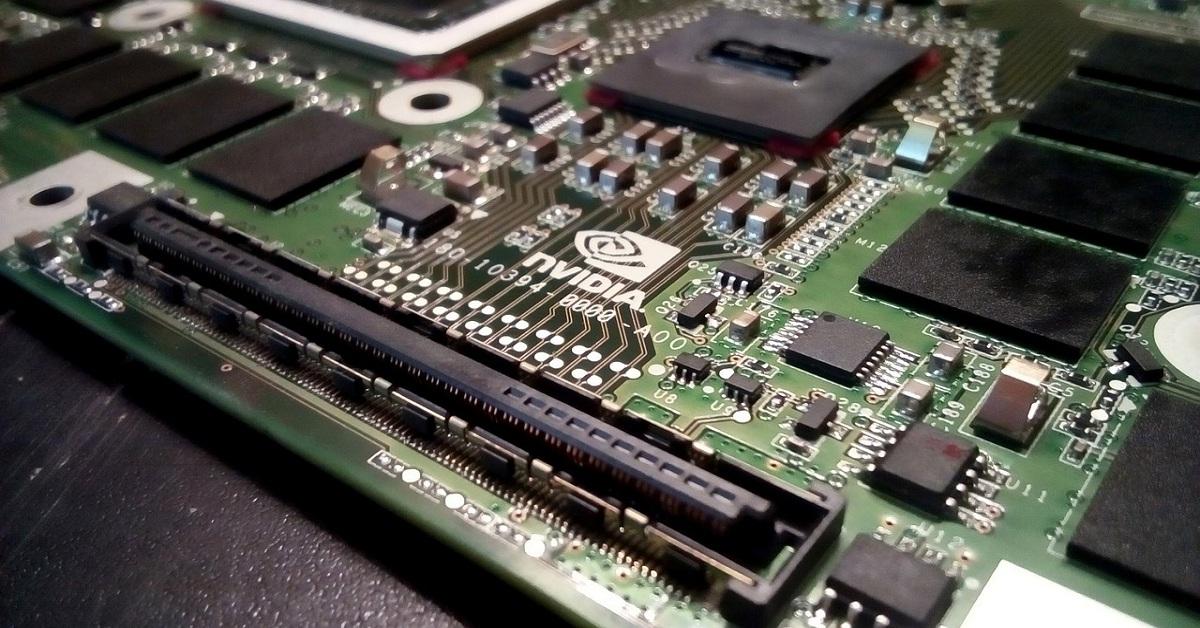 Why Do Investors Like Nvidia Stock?
By Ruchi Gupta

Nov. 11 2020, Published 8:09 a.m. ET
Nvidia is a semiconductor company. It's best known for its graphics chips used in gaming machines like consoles and high-end personal computers. Nvidia stock is listed on the Nasdaq exchange under NVDA ticker symbol. When discussing the best semiconductor stocks out there, it's hard not to mention Nvidia.
Article continues below advertisement
Here's why investors like Nvidia stock and some similar stocks worth your attention.
Why do investors like Nvidia stock?
Nvidia designs graphics processing units (GPUs). Nvidia chips have primarily been used in the gaming sector. However, the company has been expanding into new markets. For example, Nvidia now supplies chips used in data centers, cars, and cryptocurrency mining.
Article continues below advertisement
Investors like Nvidia stock because they believe the company has bright growth prospects in the data center market. Demand for data center chips is only going to increase as adoption of cloud computing increases and cloud vendors expand their capacity. The acquisition of Mellanox helped bolster Nvidia's data center capabilities. Nvidia's data center business will also get a boost from the acquisition of SoftBank's ARM Holding subsidiary.
Article continues below advertisement
The future also looks bright for Nvidia's automotive chips business. The global automotive chip market is on track to exceed $56 billion in 2025 from $23 billion in 2016. The need for energy-efficient lighting systems and advanced infotainment and navigation systems in vehicles are some of the factors fueling demand for automotive chips. Nvidia has a deal with Mercedes-Benz where its chips will be in every Benz that comes out beginning 2024. 
Nvidia is run by co-founder Jen-Hsun Huang, and the executive understands the business very well. Furthermore, the Nvidia CEO has a significant financial stake in the company, meaning investors can count on the executive to steer the company the right way for the long-term benefit of all shareholders. That Nvidia is still in the hands of a committed founding executive is another reason many investors like NVDA stock.
Article continues below advertisement
Is Nvidia stock risky?
When evaluating stocks for investment, it helps to know your risk profile. That's why risk-averse investors may want to know if Nvidia stock would be risky for them. There's no investment that is completely without risk and that's true for NVDA stock.
What are the risks those investing in Nvidia stock should know? Competition is always a risk for any company and Nvidia has many competitors vying for its market share. AMD is a major competitor in the space, especially in the gaming chips market. Any missteps at Nvidia could cause it to lose market share to AMD.
Article continues below advertisement
The greatest risk in Nvidia stock is the valuation. Investors have poured money into Nvidia stock because they like the company's prospects in data center, automotive, and gaming chips markets, and that means the stock could be overvalued.
Is Nvidia competitor AMD a safer bet in the growing semiconductor space?
Nvidia and AMD are the leading makers of GPUs. Both companies have bright futures. As Nvidia currently dominates the GPU market, investors seeking to diversify their holding in the GPU space may consider AMD.
Article continues below advertisement
What are some of the other top growth stocks like Nvidia?
Investors shopping for top growth, low-risk stocks like Nvidia have many options. In the semiconductor space, AMD is the stock that most closely resembles Nvidia. But there are many other growth stocks like Nvidia in the tech universe. For example, Datadog stock will catch the eye of growth investors seeking exposure to the cloud computing market. 
Teladoc stock may appeal to investors seeking exposure to the virtual healthcare segment, which has impressive growth outlook. PayPal, Amazon, and Netflix are the other growth stocks that Nvidia investors may like.