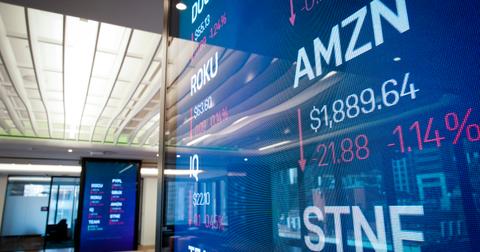 What Are Some Alternatives to Amazon Stock?
By Ruchi Gupta

Updated
Amazon is one of the most successful technology companies, and its founder and CEO, Jeff Bezos, is the world's richest person. Amazon stock trades on the Nasdaq exchange under the "AMZN" ticker symbol. Is Amazon stock right for your portfolio? What are some stocks like Amazon you could consider?
Article continues below advertisement
Amazon runs a diversified business. Although it's best known as an e-commerce company, Amazon also dominates the cloud computing space and provides financial services, processing payments through the Amazon Pay app and issuing merchant loans to its marketplace sellers.
Additionally, Amazon is an entertainment company, providing video and audio content streaming through Amazon Prime Video and Amazon Music, and it makes smart speakers under the Echo brand. Amazon's Echo speakers are used as hubs for operating smart home devices.
Article continues below advertisement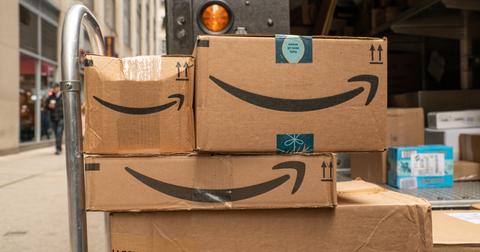 Why do investors like Amazon stock?
Amazon stock has long been an investor favorite in the tech space, and is among the few technology stocks to make it to Warren Buffett's Berkshire Hathaway portfolio.
Article continues below advertisement
Investors like Amazon stock for many reasons. Some investors like Amazon stock because they're excited about the future of e-commerce, especially as household shopping shifts online amid the COVID-19 pandemic. Global online retail sales are on track to hit $9 trillion in 2027 from $4.3 trillion in 2019, and Amazon's massive scale and tech prowess position it to take advantage of this opportunity.
Some investors like Amazon stock because of its cloud computing business, AWS (Amazon Web Services). The cloud market has bright growth prospects, with the global cloud computing market on track to reach $832 billion in annual sales in 2025 from $371 billion in 2020. Amazon has a leg up in the cloud space, as it controls more than one-third of the global market.
Article continues below advertisement
Although cloud sales account for roughly 13 percent of Amazon's annual revenue, the cloud business contributes about 70 percent of Amazon's profit. AWS counts big names such as Facebook, Twitter, Netflix, and Disney among its clients.
Is Amazon stock risky for investors?
No investment is completely risk-free. Therefore, it helps to know the risks in Amazon stock when evaluating investment opportunities. Among those risks are investors' high growth expectations for Amazon. If the company is unable to meet those lofty expectations, some investors may bail out, pressuring the stock.
Article continues below advertisement
Amazon's e-commerce dominance has also raised a lot of antitrust questions in America and Europe. Although the company believes its e-commerce and cloud businesses are complementary, it may be forced to break them up, becoming less competitive. Additionally, Amazon has faced challenges on how much tax it pays—Joe Biden, Donald Trump, and Bernie Sanders have all questioned Amazon's tax record.
Amazon is doing great damage to tax paying retailers. Towns, cities and states throughout the U.S. are being hurt - many jobs being lost!

— Donald J. Trump (@realDonaldTrump) August 16, 2017
Article continues below advertisement
Amazon made $16.8 billion in profits over the past two years but have paid ZERO in federal income taxes. In fact it got a $269 million tax refund.

Our job: Demand large corporations pay their fair share in taxes so that we can rebuild the disappearing middle class.

— Bernie Sanders (@SenSanders) February 13, 2019
.@JoeBiden We pay every cent owed. You spent 3 decades in the Senate & know that Congress wrote these tax laws to encourage companies to invest in the US economy. We have. 500k jobs w/ a min wage of $15/hr across 40 states. Assume your complaint is w/ the tax code, not Amazon. https://t.co/bKV4Hy4Ma8

— Amazon Policy (@amazon_policy) May 22, 2020
Article continues below advertisement
Counterfeits also pose many risks to Amazon, both to its reputation and through the impact of compensation to customers. Amazon's ongoing fight against counterfeit goods is far from won.
What are some top-growth stocks like Amazon?
Amazon's success has prompted some investors to look for similar stocks that cost less. Amazon stock costs more than $3,000, making it out of reach for many investors. However, brokers such as Robinhood, SoFi Invest, and Charles Schwab have made expensive stocks like Amazon more accessible by offering investors the option to purcase fractional shares.
Article continues below advertisement
Fractional shares trading is currently being rolled out to more customers each day. Stay tuned! It will be available to you soon.

— Robinhood (@RobinhoodApp) May 4, 2020
We built Stock Bits to help remove barriers to investing especially for first-time investors, and it's working. Early trends we've observed with Stock Bits are exciting, particularly that 63% of all first-time trades on SoFi Invest are Stock Bits purchases.

— Anthony Noto (@anthonynoto) July 8, 2019
Article continues below advertisement
Investors looking for growth stocks similar to Amazon have many options. In e-commerce, there's Shopify, Alibaba, JD.com, Etsy, and eBay. With household shopping shifting online, the e-commerce industry should be large enough to support multiple successful companies.
In cloud computing, stocks like Amazon include Google, Alibaba, and ServiceNow, and in online entertainment, there's Netflix, Spotify, and Tencent Music. In fintech, Amazon alternatives include PayPal and Square.