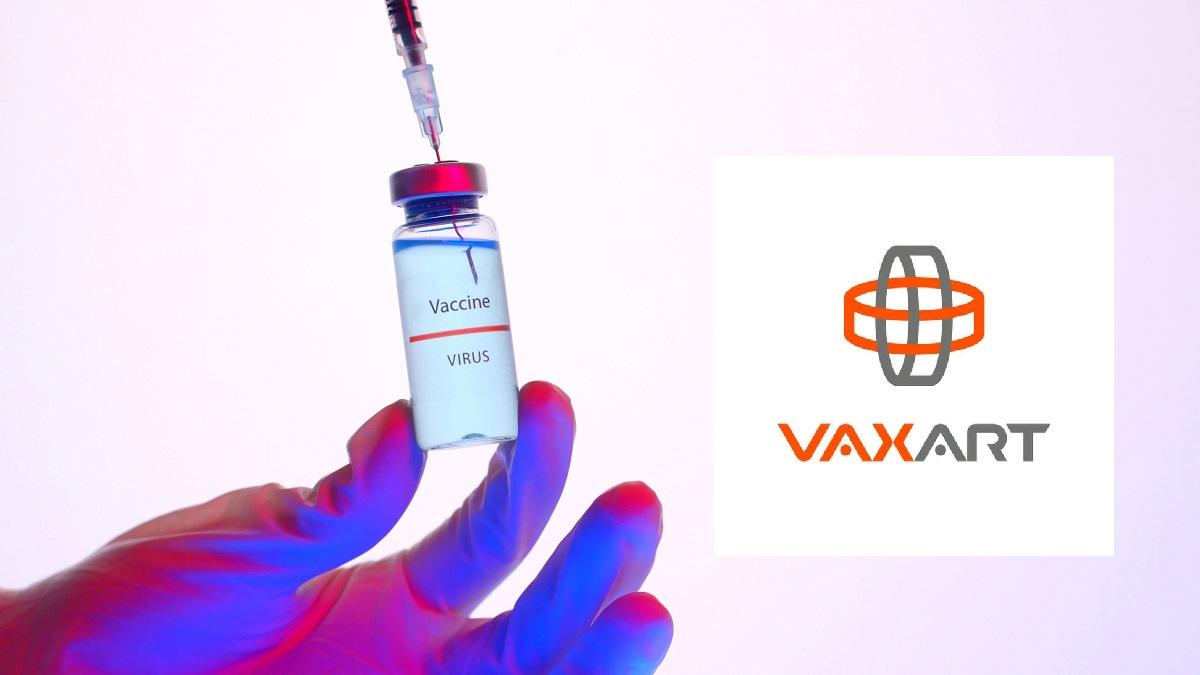 Vaxart Has Promising COVID Treatment, Good Stock to Buy at a Discount
By Ruchi Gupta

Apr. 29 2021, Published 8:17 a.m. ET
Vaxart (VXRT) is on many investors' radar right now. If you didn't know, Vaxart develops vaccines and is among the biotech companies working to combat COVID-19. Should you buy VXRT stock now? The stock has traded in the range of $2.23–$24.90 in the past 12 months. At the current price of $8.44, it has pulled back more than 60 percent from its peak. 
Article continues below advertisement
Vaxart's COVID-19 vaccine candidate is in the trial phase. What sets Vaxart apart from other vaccine companies is that its drug is designed to be taken orally rather than through injection.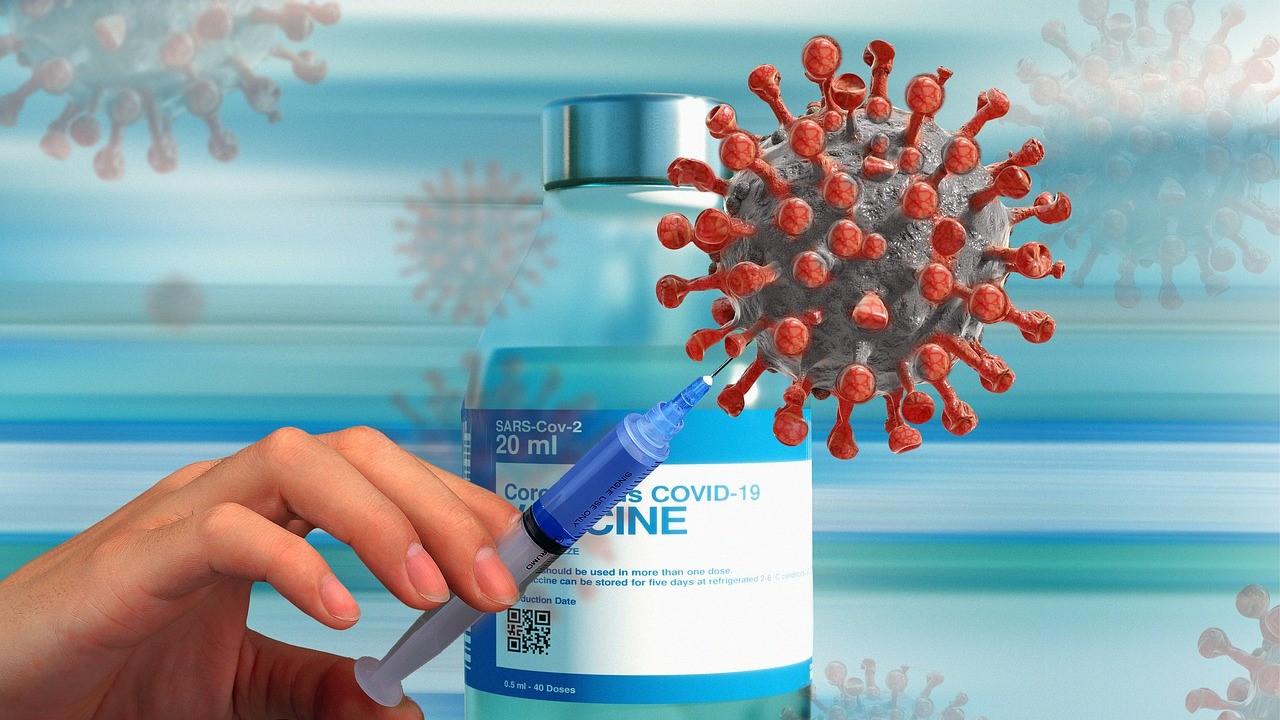 Article continues below advertisement
Vaxart news is moving the stock.
On April 26, the company announced that it will host a webinar bringing together key opinion leaders on virus treatments on May 3. It will use the event to discuss the ongoing trial of its COVID-19 vaccine candidate.
Investors expect good news from the company regarding the vaccine trial. Vaxart's vaccine leverage T-cells to fight coronavirus. Engaging T-cells promises to be a better method to deal with the many coronavirus strains that keep propping up. 
Article continues below advertisement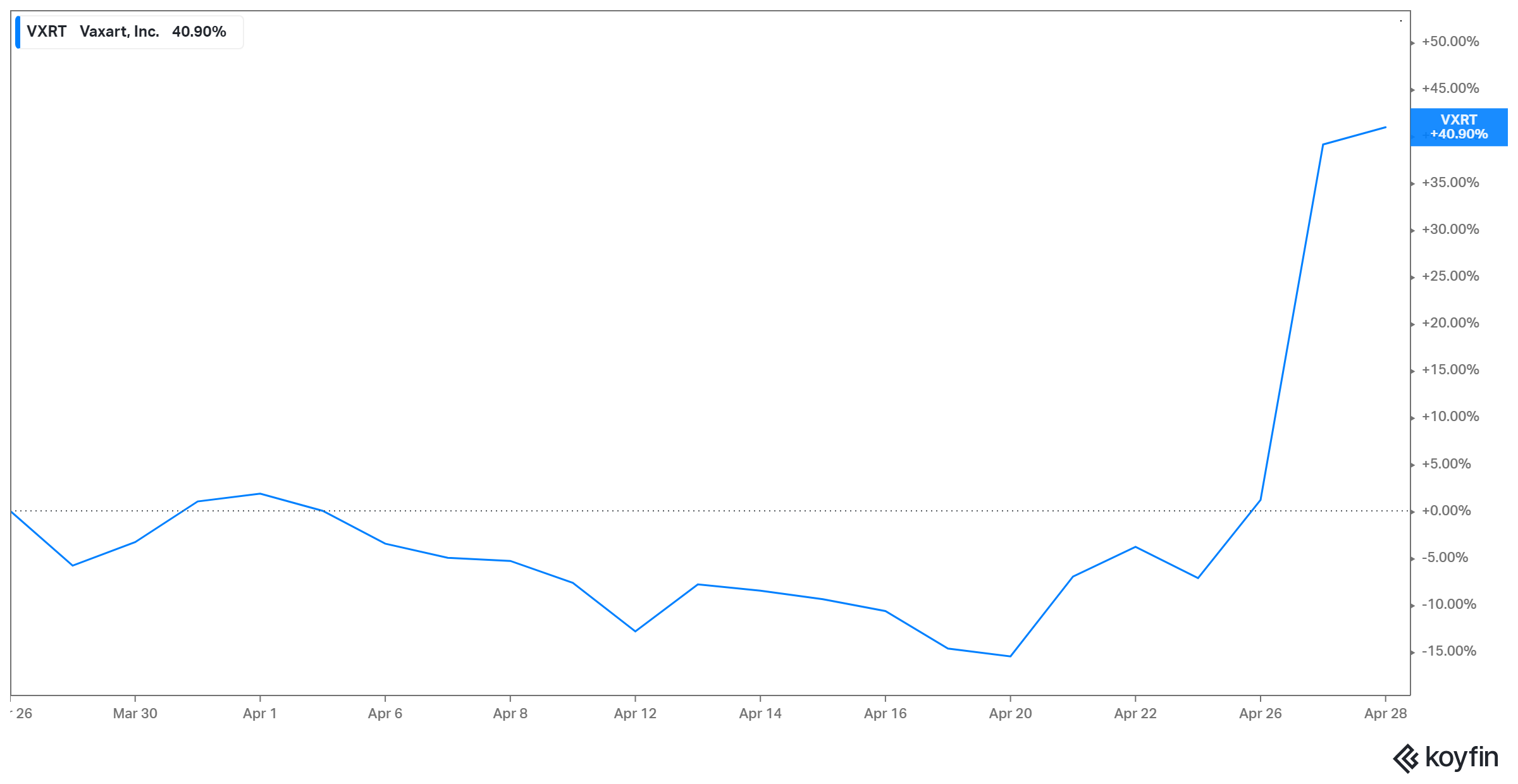 What happened to Vaxart (VXRT) stock?
Vaxart stock shot up nearly 40 percent on April 27 after it announced the webinar. The stock has continued to rise and now sports more than a 50 percent gain in the past week. There has been a rush to get into Vaxart stock ahead of the webinar as investors anticipate good news that could send the stock soaring. 
Article continues below advertisement
Finding a way to deal with the new coronavirus variants that keep emerging would be a major breakthrough in bringing the pandemic to a quick end. That's what Vaxart is trying to do with its vaccine that seeks to deliver T-cell immunity.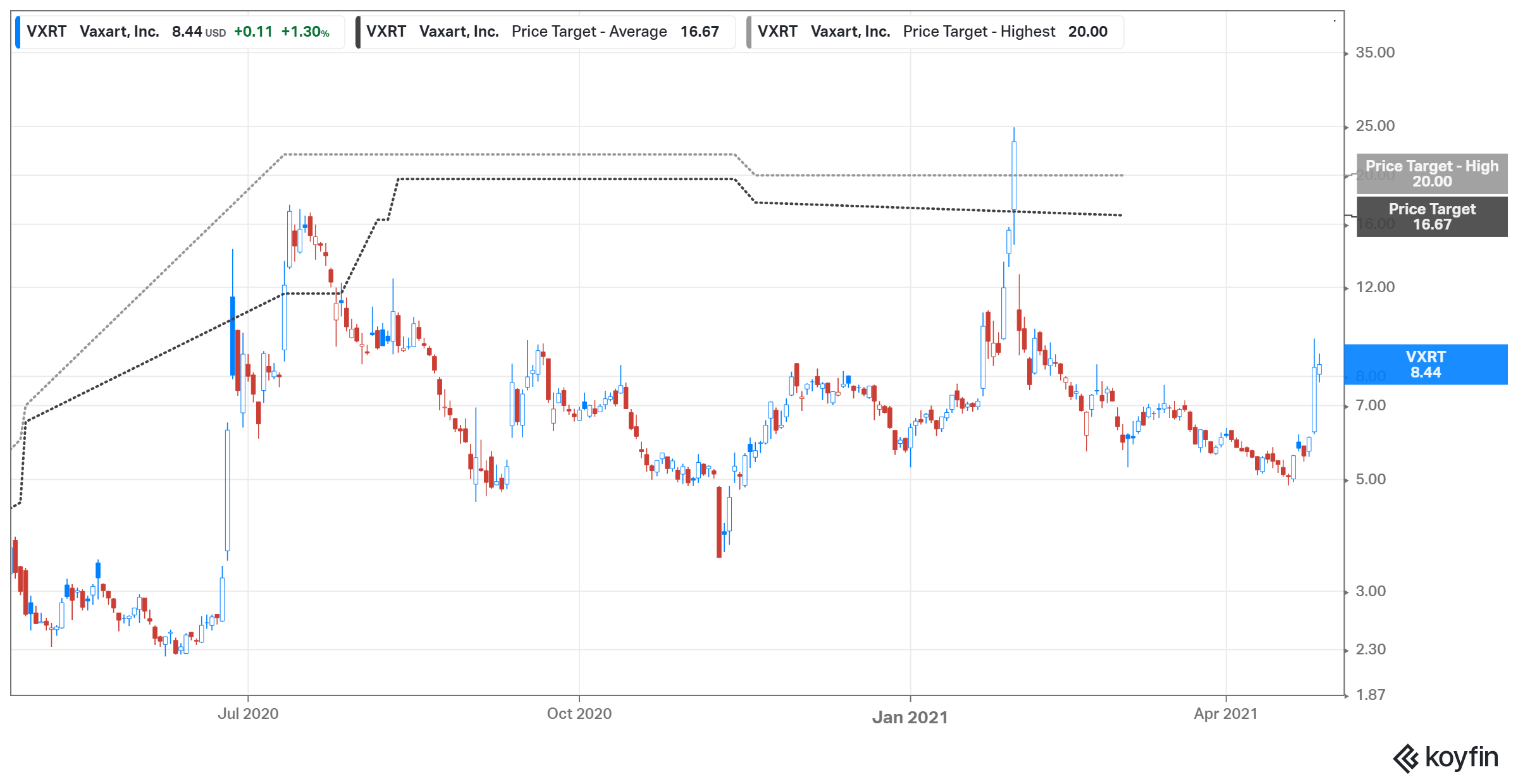 Article continues below advertisement
Vaxart (VXRT) stock forecast
Seeing how Vaxart has inserted itself in the fight against COVID-19, investors are eager to known VXRT's stock forecast. Curiosity about the stock's outlook has increased ahead of the important vaccine webinar. 
Vaxart stock sports an average target price of $16.67, which points to 97 percent upside potential from the current price. The high target price of $20 implies 136 percent upside. 
Article continues below advertisement
Is Vaxart a potential Reddit short squeeze battleground stock again?
Vaxart stock rocketed during the GameStop short squeeze, which generally lifted many heavily shorted penny stocks. Could Reddit investors turn it into a short squeeze battleground again? Vaxart's short interest has gone up recently to about 22 percent, which makes it a potential squeeze candidate. 
Vaxart stock is a good investment.
Since the coronavirus isn't expected to completely go away, vaccine demand will remain for several years. Nearly $60 billion will be spent on COVID-19 vaccines in 2021. By 2026, vaccine spending will still remain high at about $50 billion. That means Vaxart's vaccine would have a big market for years. 
Article continues below advertisement
The company has other products, including influenza, norovirus, and HPV vaccines. Vaxart estimates its norovirus market opportunity at $15 billion. Therefore, it has a huge revenue opportunity, and more importantly, a fallback in case the COVID-19 vaccine candidate disappoints. 
Buy Vaxart (VXRT) stock at a discount
Since Vaxart stock has dropped more than 60 percent from its February peak, an opportunity exists to enter this COVID-19 vaccine stock at a discount. Also, Vaxart could strike gold with its temperature stable pill vaccine in developing countries. Many poor countries are struggling to access vaccines from the likes of Pfizer and Moderna.
First, the storage and distribution infrastructure that vaccines require is a big burden for poor countries. Therefore, Vaxart's vaccine that can be stored at room temperature and still remain effective would appeal to them. Also, the stumble of Johnson & Johnson and AstraZeneca vaccines leaves room for Vaxart to fill with its pill vaccine.