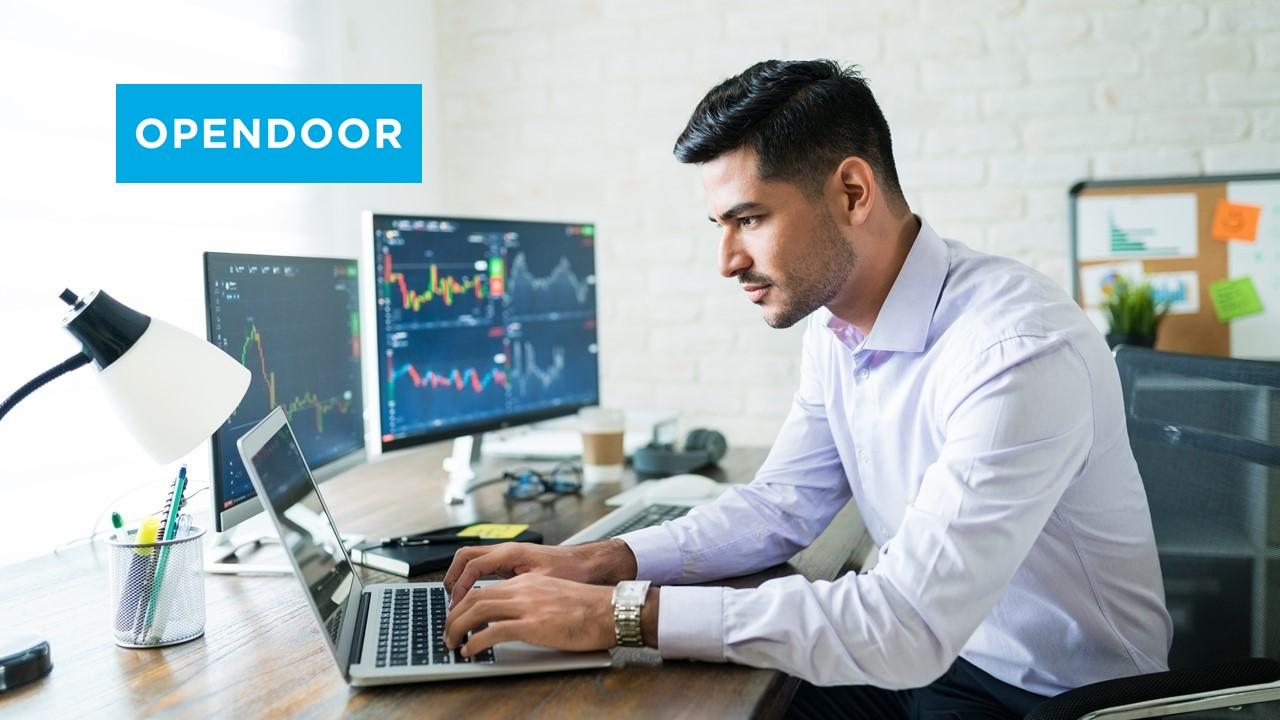 Opendoor Stock: Hindenburg Report Creates a Bargain Opportunity
Opendoor Technologies (OPEN) stock fell 6.6 percent on Feb. 5. The decline followed Hindenburg Research's short-seller report attacking Opendoor backer Chamath Palihapitiya. Is the pullback an opportunity to buy the dip in Opendoor stock or should investors stay away?
Article continues below advertisement
Opendoor operates an online marketplace for buying and selling houses. Its main business is helping people sell their homes faster. The company charges a commission of 6 percent–9 percent. Opendoor has launched other services including home repair and mortgage products. The company went public in December through a merger with Palihapitiya's IPOB SPAC in a deal valued at $4.8 billion.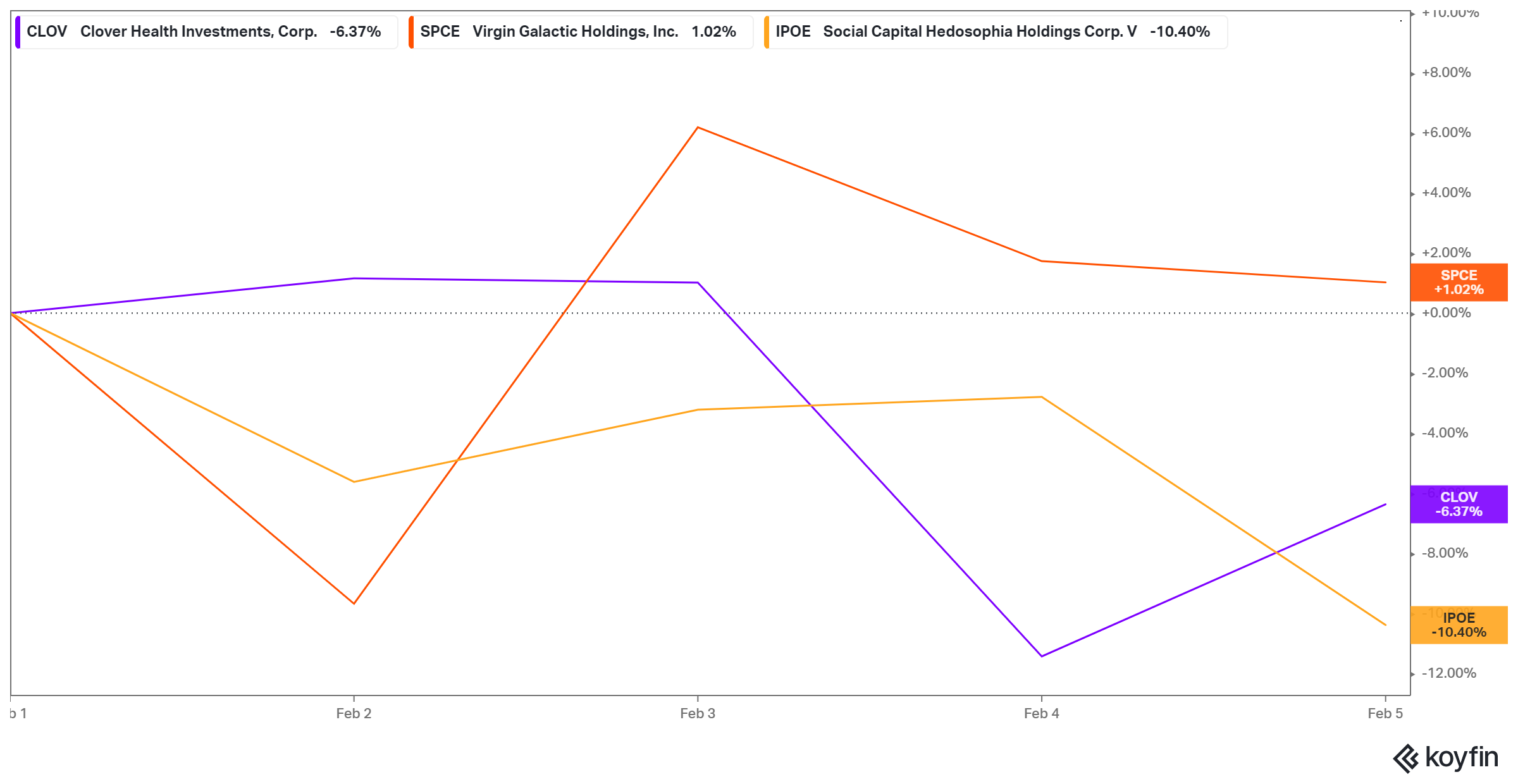 Article continues below advertisement
Hindenburg Research on Chamath Palihapitiya
On Feb. 4, Hindenburg Research published a short-seller report. It accused Chamath Palihapitiya of misleading investors in the Clover Health deal. Palihapitiya's IPOC SPAC took Clover public in January in a deal that valued that health insurer at $3.7 billion. Hindenburg claims that Palihapitiya didn't conduct proper due diligence on Clover. It cited a Department of Justice probe into Clover that wasn't disclosed to IPOC SPAC investors when they voted to approve the deal.
The report caused stocks of other companies associated with Palihapitiya to fall. First, Clover Health stock fell by more than 12 percent immediately when the report came out. The report also caused Opendoor and Virgin Galactic (SPCE) stocks to fall. Palihapitiya's SPAC stocks IPOD, IPOE, and IPOF also tumbled after the Hindenburg report. The chart above shows how various Palihapitiya-linked stocks reacted to the short-seller report.
Article continues below advertisement
Why Opendoor stock is rising now
Opendoor stock rose more than 7 percent in the pre-market session on Feb. 8. as the dust settled over Hindenburg's report and the focus shifts to the company's fundamentals. Palihapitiya dismissed Hindenburg's claims, which seemed to reassure investors. Many Palihapitiya-linked stocks rose in pre-market trading. The billionaire pushed back against Hindenburg's portrayal of Clover as a fraud. Instead, he called the critical report a personal attack that's thin on facts.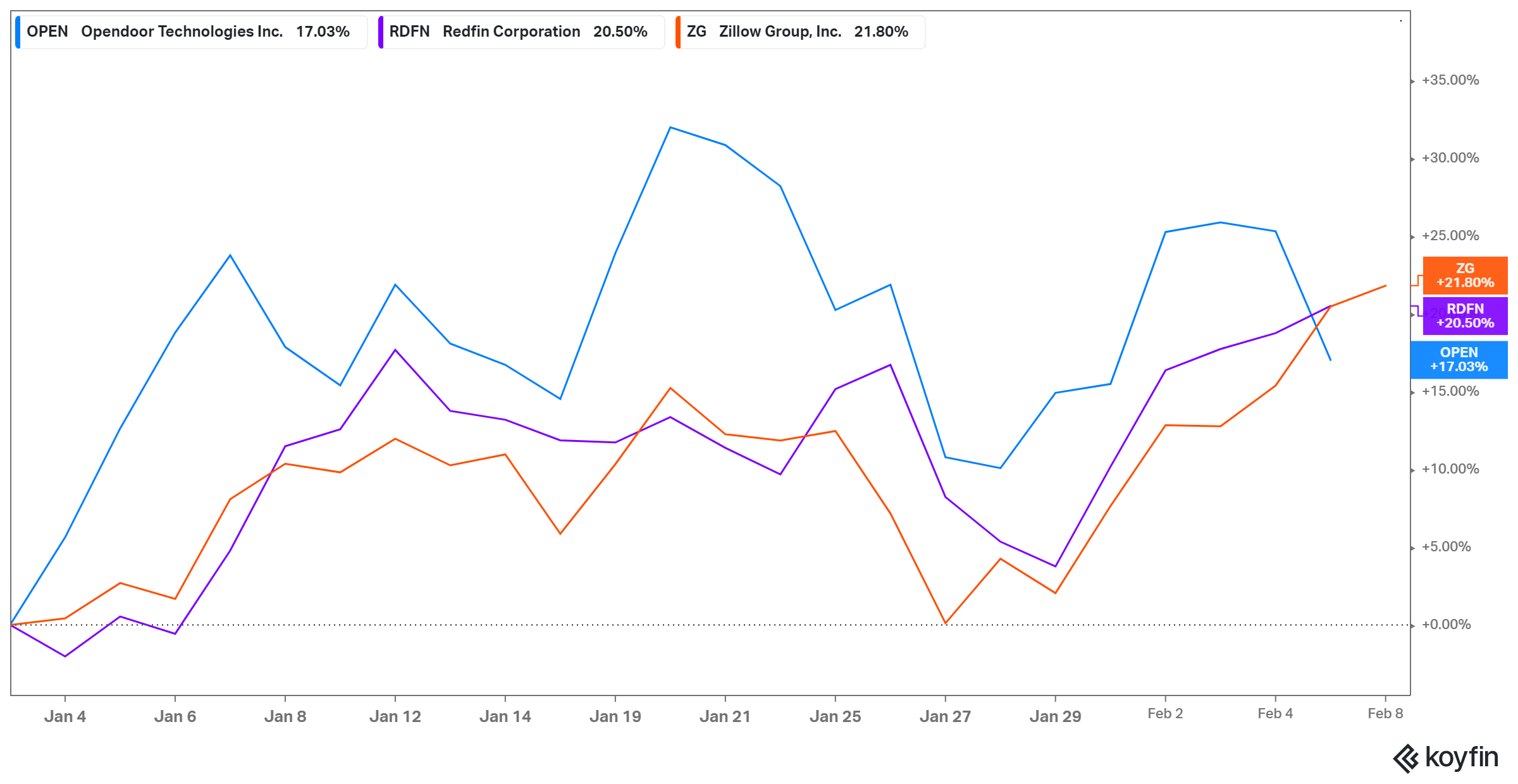 Article continues below advertisement
Opendoor stock's valuation
Opendoor has a market capitalization of $14.5 billion. Its rivals Zillow Group and Redfin (RDFN) have market caps of $37 billion and $8.5 billion, respectively. Opendoor stock trades for 4.3x sales, while Redfin stock trades for 9.5x sales and Zillow stock trades for 10x sales. It means that Opendoor stock will appeal more to investors seeking cheap stocks in the online real estate market. The chart above shows how Opendoor, Redfin, and Zillow stocks have traded YTD.
Opendoor's stock forecast
The most bullish Wall Street analyst predicts 28 percent upside in Opendoor stock from the current level to $34. Even the most bearish target price of $31 still implies a 17 percent upside in the stock. Opendoor stock should continue to rise as the company expands into more markets and launches more profitable services.
Opendoor stock is a buy for investors
Opendoor is disrupting the $1.6 trillion residential housing market. With just $2 billion in annual revenue currently, the company still has a long growth runway. After receiving more than $1 billion in the Palihapitiya-led SPAC deal and recently raising $770 million more, Opendoor has the money to pursue its expansion goals. The company aims to turn a profit in 2023. The pullback in Opendoor stock over the Hindenburg report looks to have just opened a rare bargain opportunity in this promising business.