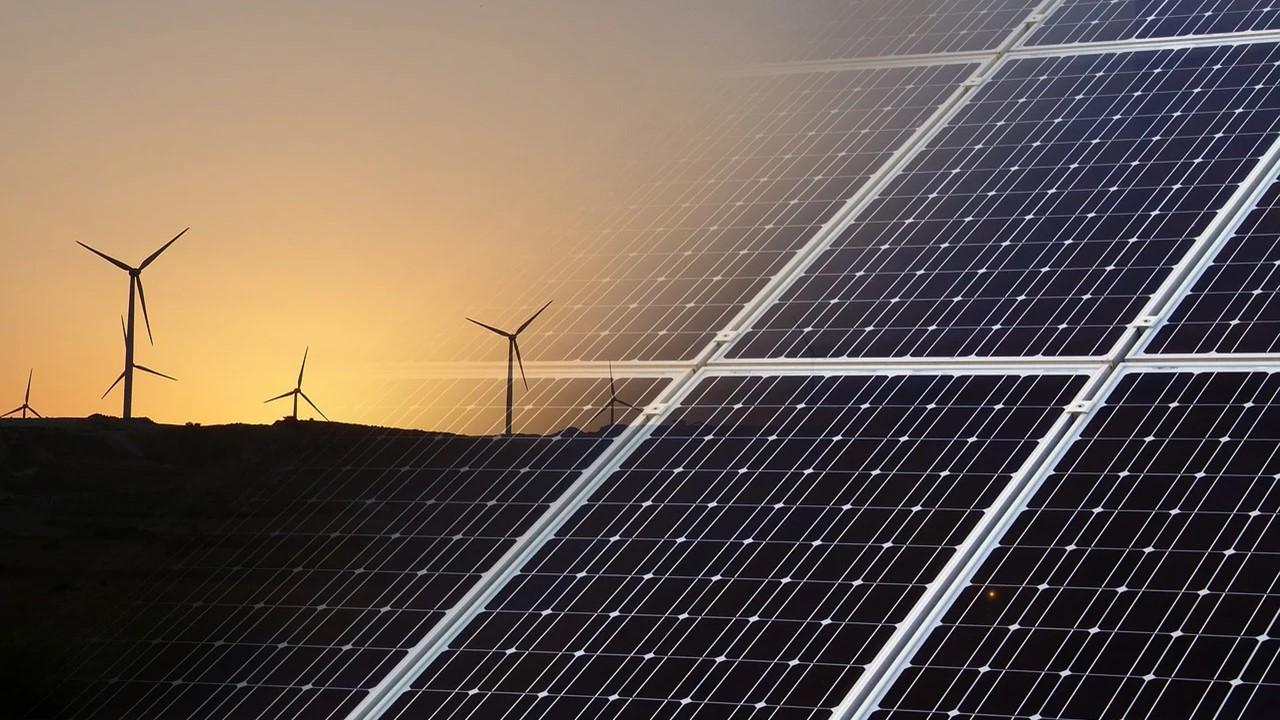 RMGB SPAC Stock Pops on ReNew Merger Rumors
By Ruchi Gupta

Feb. 24 2021, Published 9:18 a.m. ET
RMG Acquisition Corporation II (RMGB) has joined the list of the closely watched pre-deal SPAC stocks right now. RMGB stock surged more than 20 percent in extended trading on Feb. 23 due to merger rumors. Is RMGB a good pre-merger SPAC stock for your portfolio?
Article continues below advertisement
Investors in pre-deal blank-check companies like RMG Acquisition usually have no idea what type of business they will end up with. They count on the SPAC sponsors to find a good deal. SPAC stocks will rise if investors expect a good deal, usually in hot industries like EVs and renewable energy.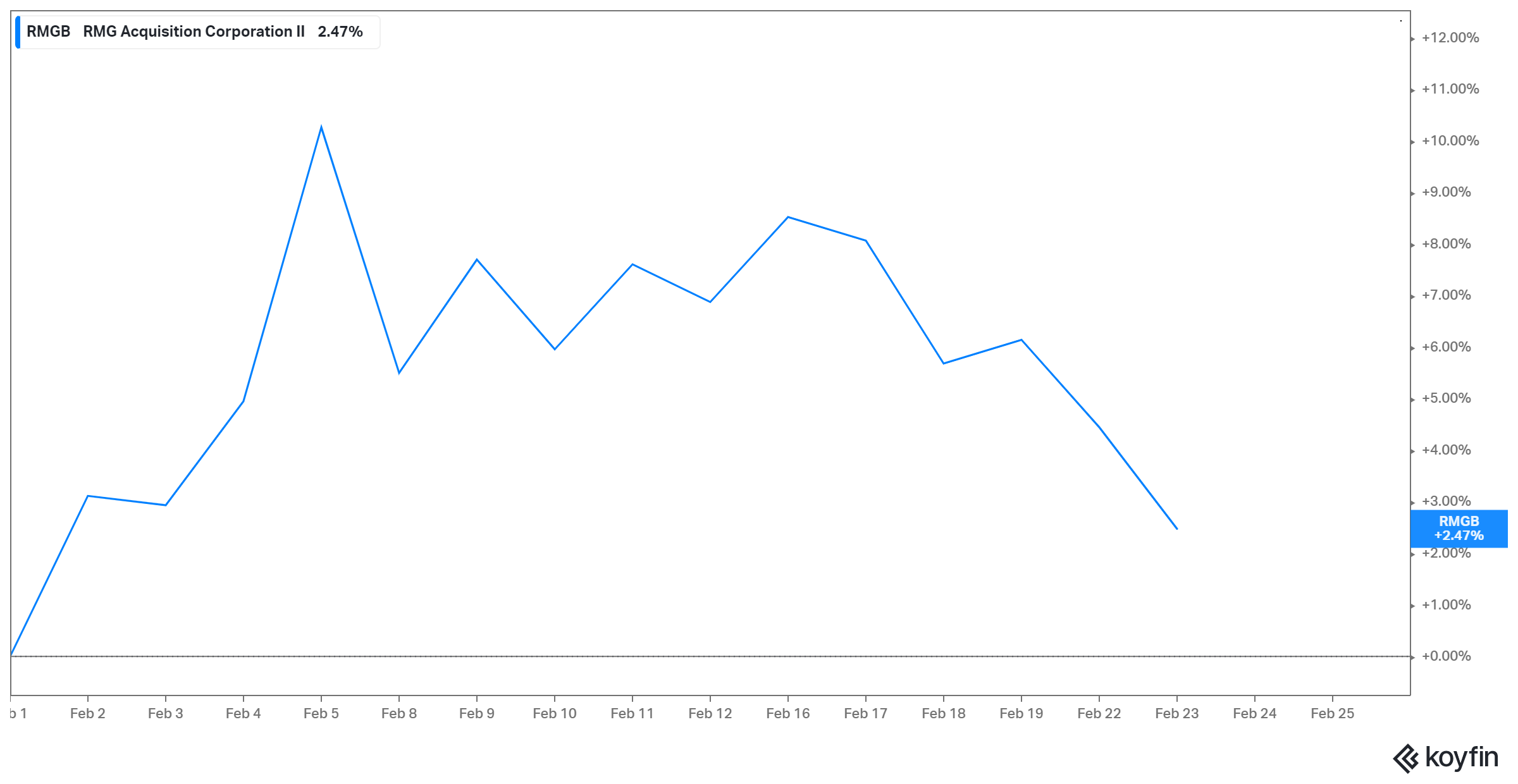 Article continues below advertisement
RMGB SPAC's sponsor
The RMGB SPAC is sponsored by Riverside Management Group. The blank-check company is led by chief executive Robert Mancini and chairman James Carpenter. It went public in December in a transaction that raised $345 million. The blank-check company revealed that it planned to invest in a business focused on sustainability and has a growing market opportunity.
So far, Riverside has sponsored three SPACs. RMGB is its second blank-check company. First, the company merged with EV battery maker Romeo Power (RMO) in December 2020. Riverside's third blank-check company RMGC recently raised $420 million in its IPO. It targets a range of sectors for investment opportunities.
Article continues below advertisement
Sponsors usually retain a stake of at least 20 percent in the blank-check company. They are responsible for searching for a suitable business for the SPAC to merge with and take public. There's usually pressure on sponsors to find a good deal because investors can pull out their money from the blank-check company if they don't like the deal. 
RMGB-ReNew Power merger rumor
The RMGB SPAC is discussing taking ReNew Power public with the support of billionaire venture capitalist Chamath Palihapitiya and other prominent investors. The talks have progressed well and a merger announcement could come anytime.
Article continues below advertisement
A deal would value ReNew at $8 billion. ReNew would receive $610 million in cash to invest toward expanding its renewable electricity production capacity. The money would come from the $345 million RMGB raised in its SPAC IPO in December and the contribution from PIPE investors.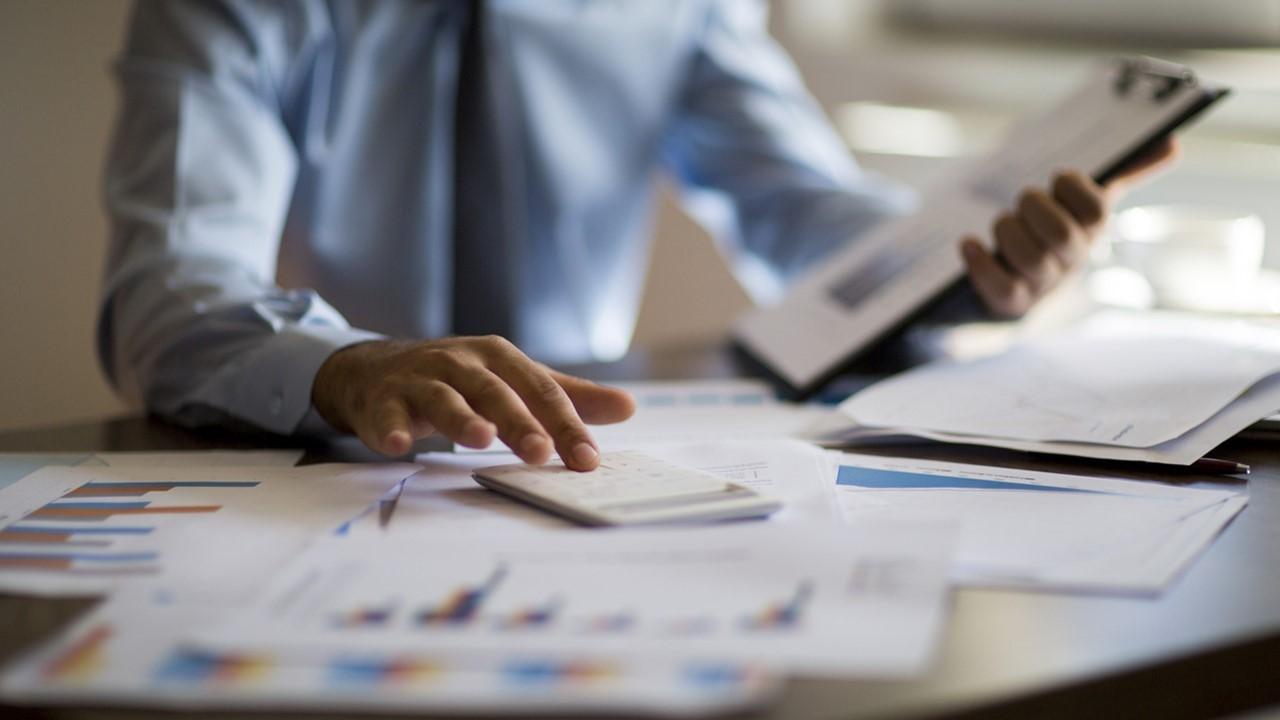 Article continues below advertisement
RMGB is arranging PIPE deals to raise $855 million toward the ReNew merger transaction. The PIPE investors include Social Capital boss and serial SPAC sponsor Palihapitiya. The other investors are BlackRock, TT International Asset Management, Sylebra Capital, and BNP Paribas. Palihapitiya has led or participated in many investments in the renewable energy space. The billionaire thinks that the world's richest person will be someone combating climate change.
Currently, ReNew Power is able to generate 10 gigawatts of renewable electricity, but that's far from meeting the demand. As a result, it's ramping up its capacity. The company counts Goldman Sachs, Abu Dhabi Investment Authority, and the Canada Pension Plan Investment Board among its investors. 
Article continues below advertisement
ReNew made sales of 7.8 billion Indian rupees ($108 million) in the six months through September 2020—an increase from about $80 million in a similar period in 2019. The company isn't profitable yet. It made a loss of $30 million in the six months ended September 2020—an increase from a loss of $3.7 million in a similar period in 2019. Initially, ReNew aimed for an IPO in India but abandoned the plan in 2019 at a time of domestic stock market volatility. 
Is ReNew Power a good merger target for RMBG SPAC?
ReNew Power is one of India's largest renewable electricity producers. It has bright prospects considering India's growing electricity demand and the shift to renewable power. India targets to generate 40 percent of its electricity from renewable sources by 2030. Over the next decade, the country will need to raise its renewable power production from 91 gigawatts currently to 450 gigawatts. 
Article continues below advertisement
Is RMGB SPAC stock a buy amid ReNew merger rumors?
RMGB SPAC stock still looks cheap. Even after the after-hours pop, it's still up just 35 percent above its IPO price. Meanwhile, pre-merger SPAC stocks like IPOD and IPOF are up 64 percent and 57 percent from their listing price.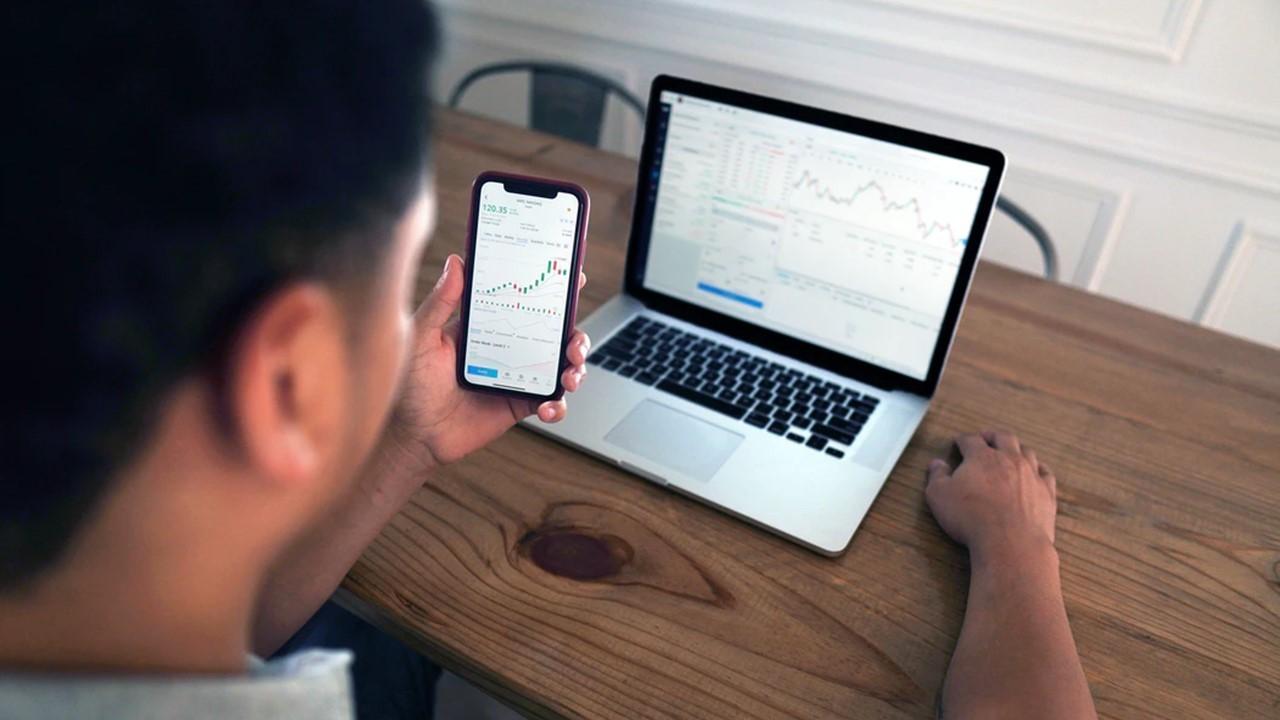 Article continues below advertisement
A merger with ReNew could be a great deal for RMGB stock investors considering the promising outlook for renewable energy demand in India. Many renewable energy stocks are trading at premium valuations right now. In light of a deal with ReNew, RMGB stock could appeal to investors seeking a bargain opportunity in the renewables space.
However, renewable energy stocks have come under pressure recently amid rising interest rates. Most of these companies rely on debt to fund their capital-intensive projects. When interest rates go up, debt financing becomes a greater burden. Therefore, some investors have soured on the prospects of rising interest shrinking renewable companies' profit margins.
Investors looking at RMGB stock should consider the volatility of pre-deal SPAC stocks. Churchill Capital SPAC (CCIV) was up and down many times amid the Lucid Motors merger rumors. At one point, it traded up to about 500 percent of its IPO price. Although investors got the deal they wanted, CCIV stock has been falling in recent days as pre-deal investors rush to book profits.