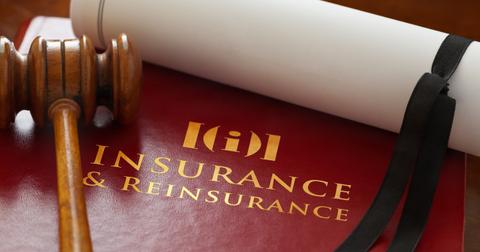 What's OXBR's Stock Price Today After Yesterday's Surge?
By Mohit Oberoi, CFA

Updated
Oxbridge Re Holdings, or OXBR, stock spiked 175 percent on Sept. 28 and closed at $2.95. The shares spiked almost 800 percent intraday to a 52-week high of $9.62. While the shares pared most of the gains, they still closed with strong gains. What's OXBR's stock price on Tuesday, Sept. 29 after rising on Sept. 28?
Article continues below advertisement
What is Oxbridge Re Holdings?
Oxbridge Re Holdings was founded in 2013. According to the company, "We are a Cayman Islands reinsurance holding company that provides reinsurance business solutions primarily to property and casualty insurers in the Gulf Coast region of the United States. Through our wholly owned Cayman Islands reinsurance subsidiary, Oxbridge Reinsurance Limited, we write fully collateralized policies to cover property losses from specified catastrophes."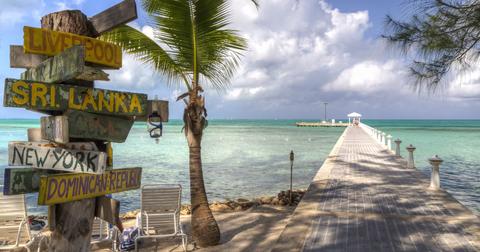 Article continues below advertisement
Oxbridge Re Holdings is a penny stock with a market capitalization of only about $17 million. While the SEC doesn't define penny stocks based on market capitalization, OXBR's stock price is below $5, which makes it a penny stock.
Monday's are historically tough for me. The borrow on OXBR was nuts luckily was able to avoid it. Focused on a layup trade for a small green start to the week. Had a great pre market entry and tried adding and scaling around a core. Still working on it lol pic.twitter.com/3LOJquuWaa

— James Freedlender (@JFreedlender) September 28, 2020
Article continues below advertisement
OXBR's stock news
There was no material news related to OXBR stock after it reported its second-quarter results in August. The company posted a net income of $165,000 in the quarter compared to a loss of $205,000 in the same period in 2019.
Pro-tip

Stop "investing" in penny stocks 🤦🏻. Also, when you see someone saying they are "long" on a penny stock you shouldn't get it twisted. That might mean a day or a week, but they definitely aren't holding it long term. They will cut and dump it at first site of downside.

— KapG (@420investing) September 26, 2020
Article continues below advertisement
Despite no real news, OXBR shares spiked on Sept. 28. The traded volume of OXBR stock was almost 140 million shares on Sept. 28 compared to an average traded volume of only 3.7 million shares.
What's OXBR's stock price today?
After the spike on Sept. 28, OXBR stock was trading down 20 percent in pre markets on Sept. 29 at $2.36. OXBR stock opened at $2.4 and extended its losses. The stock was trading at $2.33 9:40 a.m. ET — down 22 percent from its closing on Sept. 28. OXBR stock is up 296 percent year-to-date. So far, the stock has outperformed the S&P 500 by a wide margin. However, the shares have fallen 30 percent over the last three years.
Article continues below advertisement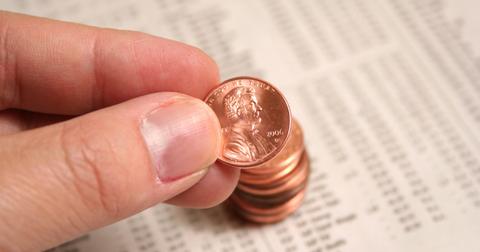 Should you buy OXBR stock?
Since OXBR is a penny stock, wild moves aren't uncommon. On Sept. 23, SPI Energy stock rose over 4,400 percent intraday after an announcement about a subsidiary to produce electric vehicles.
Article continues below advertisement
Buying OXBR stock depends on whether you are comfortable with penny stocks. Generally, investors should stay away from penny stocks since they are riskier than large-cap stocks.
From a valuation perspective, OXBR stock seems undervalued. According to data provided by TIKR, the stock has a price-to-book value multiple of 2.15x. OXBR's NTM (next 12-month) PE ratio of 1.02x is also quite low. If you decide to invest in OXBR stock, you could do so through any of the brokers including Robinhood.