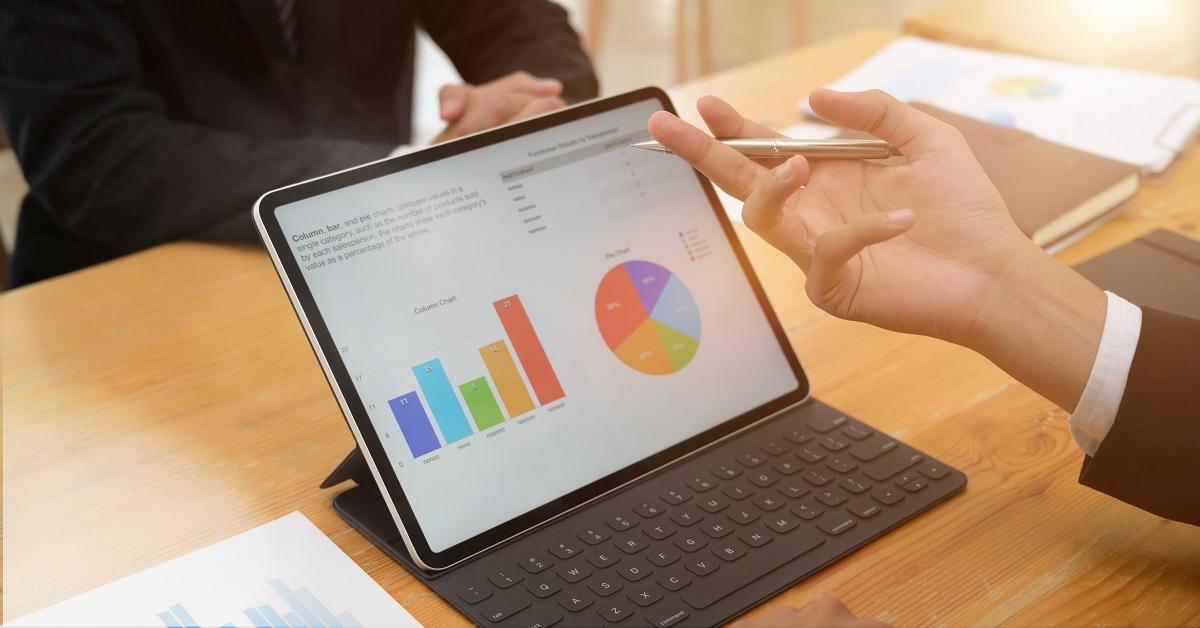 What Are the Best Long-Term Stocks on Robinhood?
By Ruchi Gupta

Oct. 26 2020, Updated 1:17 p.m. ET
Robinhood is a favorite platform for stock investors. The company gifts free stocks to new investors, allows investors to buy and sell stocks commission-free, and investors can start buying stocks on Robinhood with as little as $1. The platform also allows investors to purchase fractional shares and you can set automatic recurring investments to help you expand your portfolio gradually.
Article continues below advertisement
Robinhood offers access to a broad range of stocks across industries. If you're into long-term investing like Warren Buffett, you may wonder what are the best Robinhood stocks to buy right now for dividends and growth. Stocks with dividends can give you an additional source of income to cover family expenditures, save for a college fund, or expand your wealth through reinvestment. Robinhood offers an automatic dividend reinvestment program. Also, growth stocks can supercharge your portfolio over time. 
Article continues below advertisement
If you're seeking the best long-term stocks to buy on Robinhood, you may want to consider Abbott Laboratories, American Water Works, and Amazon. Let's go over each of these stocks to see why they could be excellent for long-term investing for professional and novice investors.
Article continues below advertisement
Abbott Laboratories is one of the best Robinhood stocks for dividends
Investors shopping for the best long-term stocks to buy on Robinhood should consider Abbott Laboratories. The company operates in the healthcare sector, which continues to exhibit excellent growth prospects amid increasing health awareness and is largely resistant to economic distress. 
The company supplies critical medical devices, including those used to manage diabetes and heart conditions. In 2020, the COVID-19 pandemic has brought a windfall for Abbott Laboratories. The company provides rapid COVID-19 tests, which are in high demand.
Article continues below advertisement
Abbott Laboratories will stand out for investors seeking long-term stocks with a reliable dividend. The company has been paying quarterly dividends since 1924. Also, Abbott Laboratories has increased its dividend for 48 consecutive years. As Abbott's sales rise and its earnings swell, investors can expect even better dividends.
American Water Works is a reliable dividend stock
American Water Works is another Robinhood stock that U.S. investors seeking dividends may find appealing for a long-term portfolio. The company provides water and wastewater services to millions of people across 46 states. American Water Works is the most geographically diverse utility of its kind. The company has a solid business because people will always need water whether or not the economy is doing well. Therefore, you could buy and hold the stock in any economic climate. 
Article continues below advertisement
American Water Works has the opportunity to expand its business more and make more money through acquisitions. The company has raised its dividend every year since 2008 when it went public. 
Amazon is a business built for the present and the future
If you're willing to forgo dividends for growth, Amazon stock could be a great fit for a long-term investment. The company has often ranked among the top stocks on Robinhood. Amazon is known for its e-commerce business, which has bright growth prospects. Many families have shifted to shopping online amid the COVID-19 pandemic. Amazon is the top shopping platform due to its broad product selection and reliable delivery. Households that have started shopping online will likely continue even after the COVID-19 pandemic ends, which bodes well for Amazon.
However, the Seattle-based company isn't just about e-commerce. Amazon is also the world's top cloud computing company. The cloud market has bright prospects, and Amazon is in the best position to take advantage of the opportunity. Most of Amazon's profit comes from the cloud business. If Amazon continues to dominate the cloud market, it should keep boosting the stock.