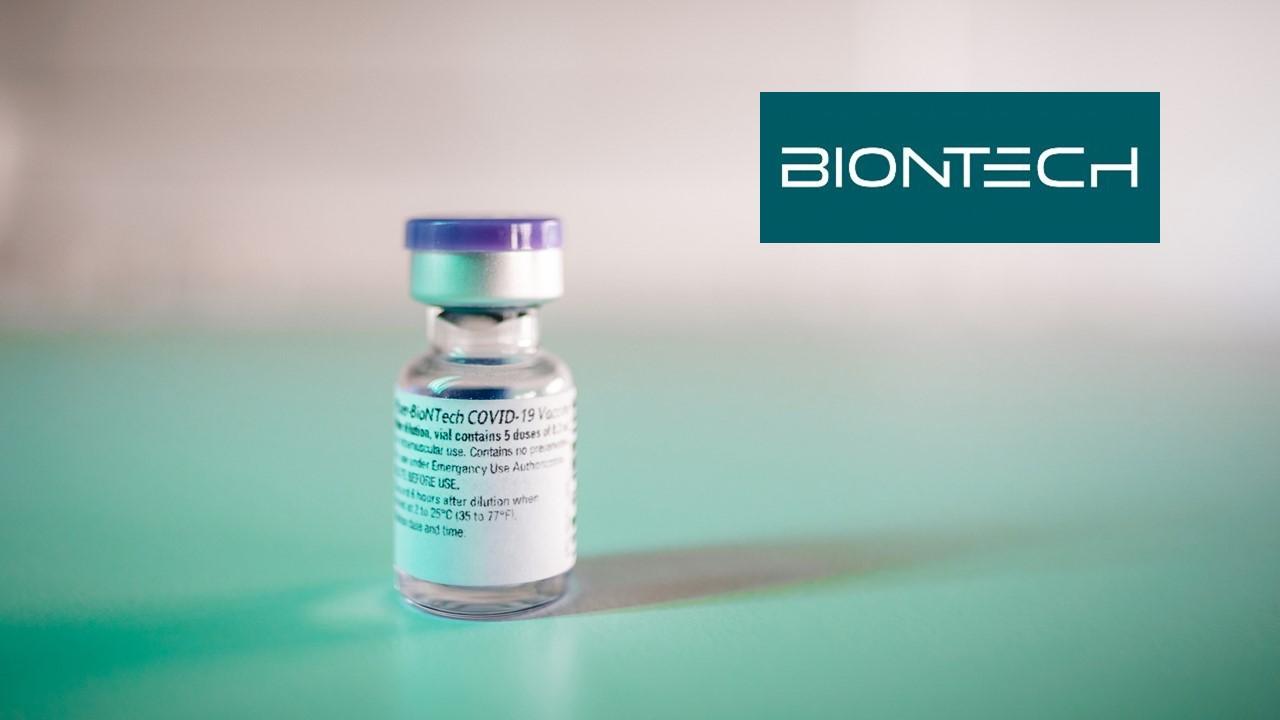 BioNTech Stock Forecast: Is BNTX a Good Buy Amid Omicron Variant?
BioNTech (BNTX) is receiving plenty of investor attention. All of the attention is due to the stock's recent pullback from its peaks, the omicron variant of the COVID-19 virus, and reports that the Pfizer/BioNTech vaccine is effective against the variant with a booster dose. Should you buy BNTX stock now?
Article continues below advertisement
When a stock retreats from its peak like BioNTech, it shows up on bargain hunters' radar. Investors who missed the previous rally in BNTX stock will view a pullback as an opening to enter at a discount price. Investors who are already in will seize the moment to build a larger stake.
The omicron variant is the latest threat for the world.
Just when it looked that the world had somewhat defeated the coronavirus, we now have the new omicron variant, which was first identified in South Africa and has since spread to many countries, including the U.S.
Article continues below advertisement
The medical community is still studying the omicron variant. However, the initial reports suggest that while it's more contagious, it might not be as fatal as the delta virus. Also, there are fears that the existing vaccines might not be effective against the omicron variant.
Article continues below advertisement
The BioNTech and Pfizer vaccine seems effective against the omicron variant.
While the medical community at large is still studying the behavior of the omicron variant, including how effective the current vaccines are against it, Pfizer and BioNTech have said that its COVID-19 vaccine is effective against the variant with a booster dose.
Article continues below advertisement
In the U.S., everyone above 16 years old is now eligible for a booster dose. The country has a big stock of vaccines but the pace of vaccinations has slowed down amid vaccine hesitancy in some people. While President Joe Biden is pushing for a vaccine mandate, he's facing stiff resistance from Congress, including from Democrats.
The Pfizer/BioNTech COVID-19 vaccine is the only vaccine for the coronavirus that has received full approval. All of the other vaccines have an emergency use authorization.
Article continues below advertisement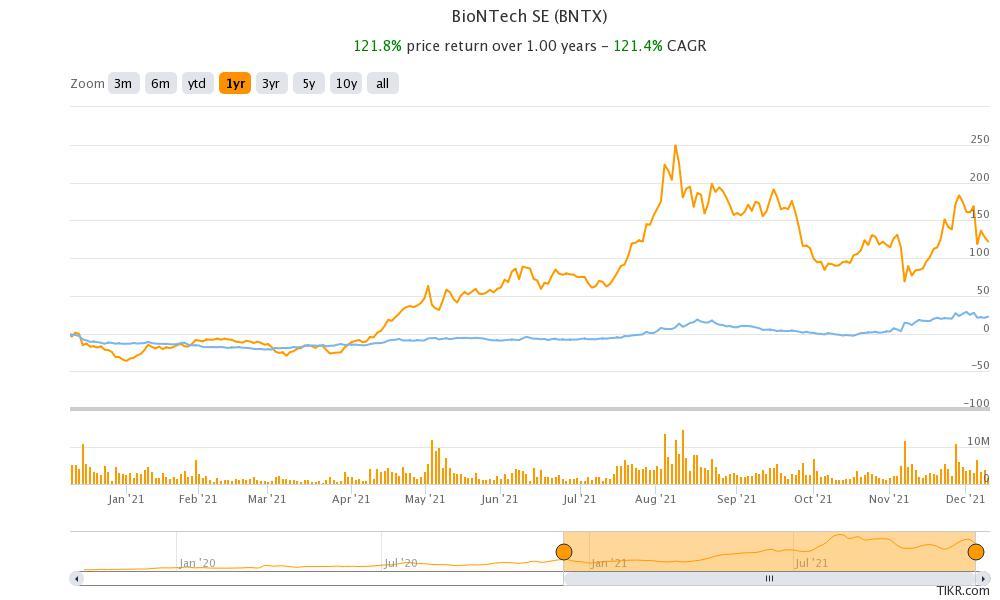 Investors want to know more about BioNTech and Pfizer stock.
The successful collaboration on the COVID-19 vaccine has stirred investor interest in comparing BioNTech and Pfizer stocks. With a market cap of nearly $300 billion, Pfizer is a much bigger company than BioNTech, whose market cap is around $69 billion.
Article continues below advertisement
Looking at the price action, Pfizer stock is up 41 percent YTD based on the Dec. 9 closing prices. BioNTech stock has gained almost 250 percent over the period. However, while Pfizer stock isn't too far from its 52-week highs, BioNTech stock is down 38 percent from the 52-week highs and is in a bear market territory.
Pfizer stock pays a dividend and currently offers a dividend yield of around 3 percent. Right now, BioNTech doesn't pay a dividend. While Pfizer has a diversified revenue base and has a big product pipeline, for BioNTech, the COVID-19 vaccine is the main revenue driver.
Article continues below advertisement
What's BioNTech's (BNTX) stock forecast?
Since BioNTech stock has soared due to the COVID-19 vaccine success, investors want to know whether it could keep rising. The consensus target price for BNTX stock is $293.73, which implies only about 3 percent upside potential from the current level.
Article continues below advertisement
Wall Street analysts have a consensus "hold" rating on BNTX stock. Of the 15 analysts covering the stock, only four have a "buy" rating, nine have a "hold" rating, and two have a "sell" rating.
Why does BioNTech (BNTX) stock appeal to investors?
You might like BNTX stock for several reasons. First, a discount entry opportunity has opened in the stock after the recent pullback. Also, vaccine stocks might see some traction after the omicron variant. If more countries approve booster shots for the omicron variant, it could lead to higher revenues for Pfizer and BioNTech.
Article continues below advertisement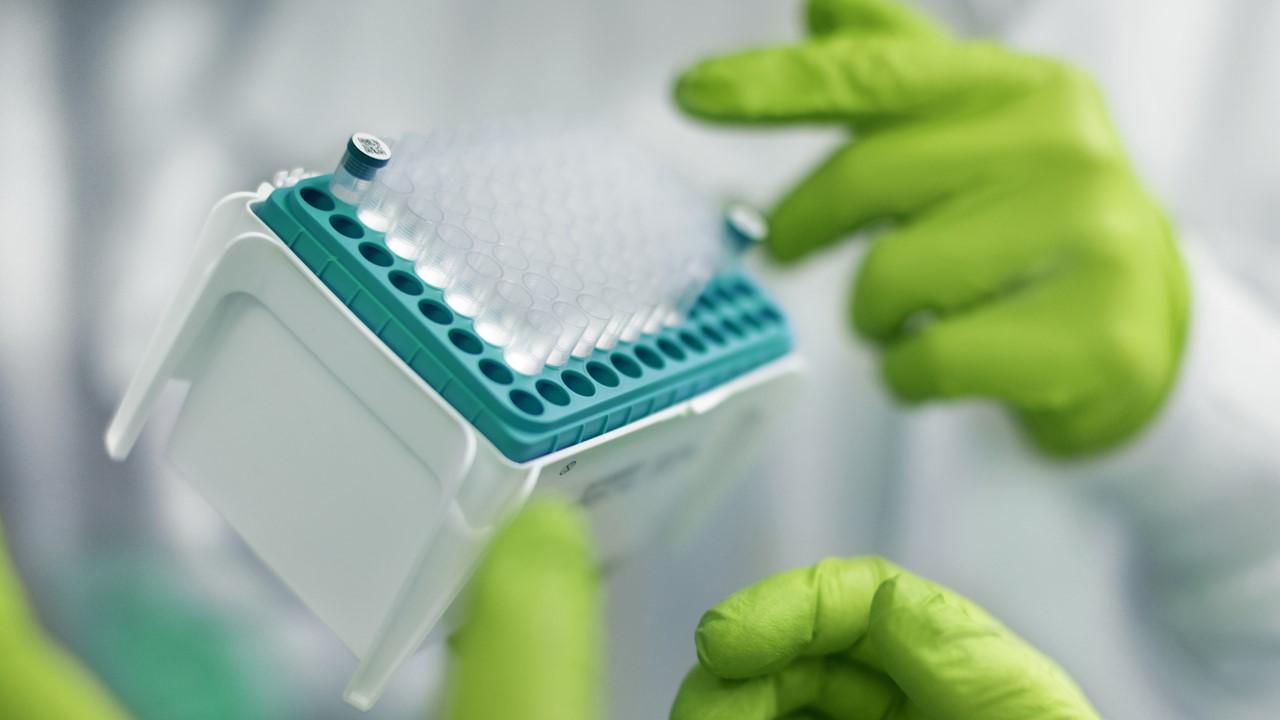 You might also like BNTX stock because of the generally bullish outlook for the drug industry. The demand for drugs should keep rising as disease screening expands and more people become aware of their health conditions. While the coronavirus vaccine has kept BioNTech in the headlines lately, the company has other businesses. For example, the company is also focused on cancer treatment and the revenue opportunity is enormous.
Article continues below advertisement
As the Pfizer pact has demonstrated, partnerships can accelerate drug development and expand commercial opportunities quickly. BioNTech has forged strategic partnerships with some of the biggest names in the pharmaceutical world like Sanofi, Bayer, and Roche.
BNTX stock trades at an NTM (next-12 month) PE multiples of only about 9x. While the multiples look low, they should be read in context as the company's earnings would fall sharply once the sales of COVID-19 vaccines come down. With the continued threat from the coronavirus, we might need more booster doses, which will keep BioNTech's cash registers ringing.
Article continues below advertisement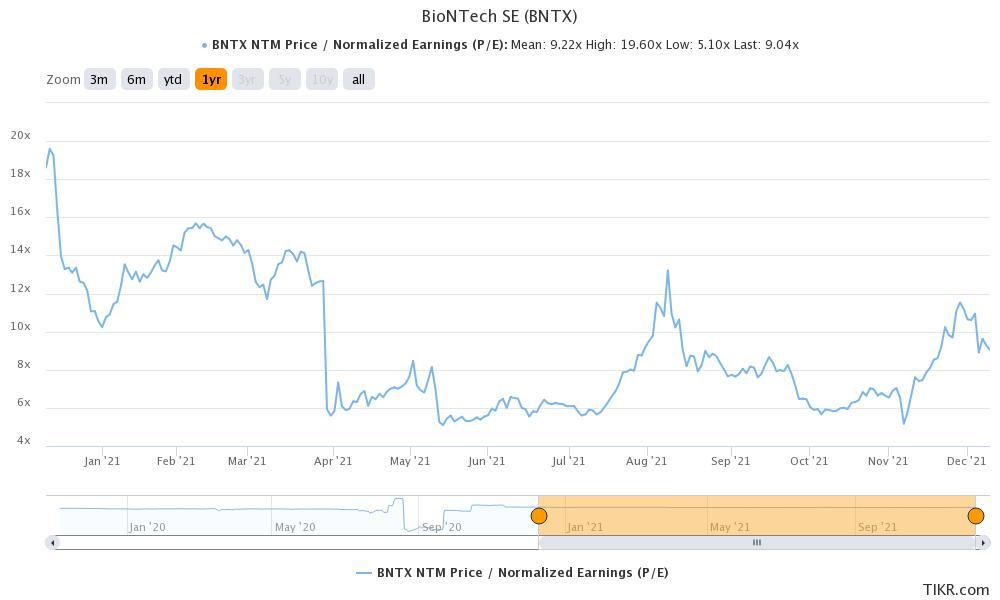 How to buy BioNTech (BNTX) stock.
BioNTech stock is listed on Nasdaq, which makes it accessible to public investors. You'll need a brokerage account to be able to buy and sell BNTX stock. You can open the account with Robinhood, Fidelity, Schwab, Webull, or any other broker that supports Nasdaq trading.
Once you sent up the account, you will need to fund it by making a deposit through a bank transfer or the method your broker supports. From there you can decide the number of BioNTech shares to buy and place your order. For investors with little money, brokers like Robinhood, SoFi, and CashApp allow you to purchase fractional shares with as little as $1.