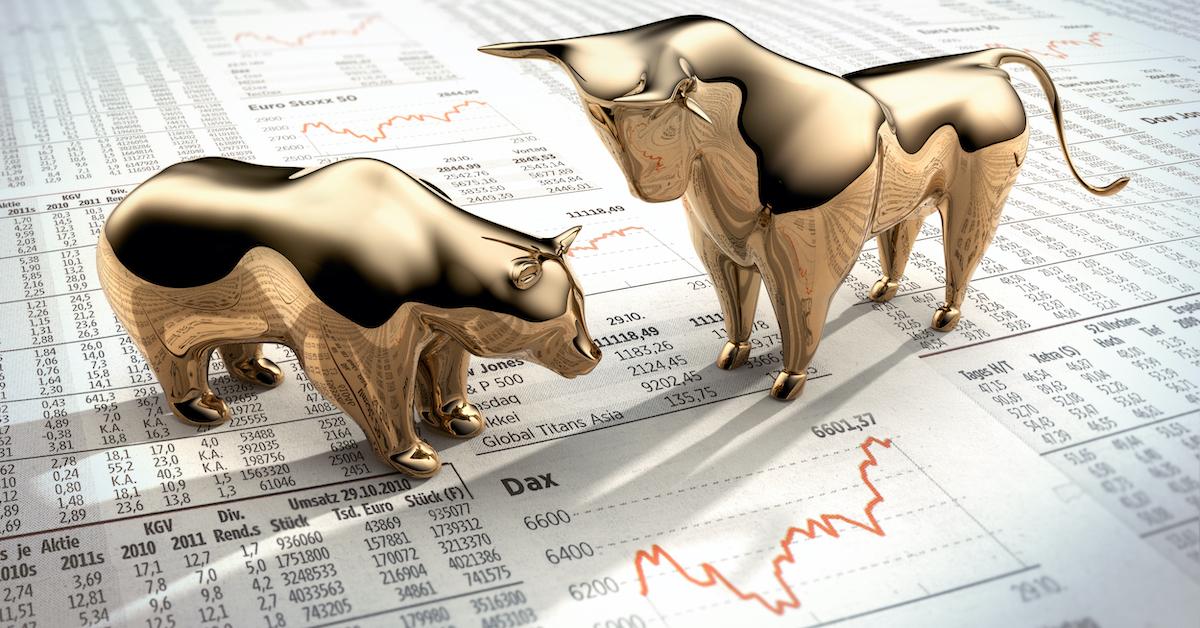 Gold Hits a Record — Investing Tips and Tricks
By Anuradha Garg

Jul. 28 2020, Updated 9:46 a.m. ET
Gold is on fire and has hit a record high amid the COVID-19 pandemic and intensifying US-China tensions. Due to these uncertainties, investors are piling into gold. The latest surge in gold investments was due to the U.S. dollar sinking to its lowest level in more than a year.
Article continues below advertisement
Is an investment in gold safe and smart?
Gold usually acts as a hedge in times of uncertainty and fear. The precious metal is also a good bet as central banks resort to a huge money-printing spree. Since gold is denominated in the U.S. dollar, it has an inverse relationship with the dollar. Currently, the U.S. dollar is on a downtrend. The uncertainty will likely increase this year due to the presidential election. These factors should fuel the rise in gold.
Article continues below advertisement
How to invest in gold
There are several ways to invest in gold. The most popular ways are:
Gold and gold mining ETFs
Actively managed gold funds
Gold mining companies
Gold coins and bars
The type of investment depends on your investment objective. The products have different risks and returns. Buying gold coins and bars is the most popular way to invest in gold. Gold coins and bars account for about two-thirds of the annual investment demand. Physically-backed and similar ETFs as well as exchange-traded commodities account for one-third of the investment demand in gold. 
Article continues below advertisement
Gold ETFs are open-ended mutual fund schemes that give exposure to spot gold prices. They are also highly liquid since they trade on stock exchanges. Unlike physical gold, the ETFs do not make charges. However, they have some transactional expenses including broker fees and fund management expenses (expense ratio).
Where to invest in gold
While there is not a difference in major physical gold ETFs as far as risk and return is concerned, there is a difference based on liquidity and the expense ratio. The SPDR Gold Funds (GLD) is the largest and most liquid physical gold-backed ETF. GLD also has the highest expense ratio of 0.40 percent. 
Article continues below advertisement
The iShares Gold Trust (IAU), the second-largest fund, has an expense ratio of 0.25 percent. Since GLD has more trading volume, its bid-ask spread is just 0.01 percent compared to 0.06 percent for IAU. Investors should choose between these two funds depending on their frequency of trading and holding period.  
Article continues below advertisement
Gold mining stock funds are another way to invest in gold price movements. However, they are riskier compared to physically gold-backed funds. These ETFs are a leveraged bet on gold prices. 
There are two main gold mining ETFs—the VanEck Vectors Gold Miners ETF (GDX) and the VanEck Vectors Junior Gold Miners ETF (GDXJ). While GDX focuses on large-cap names like Barrick Gold and Newmont Mining, GDXJ mainly invests in junior precious metal miners. GDXJ is riskier since it has higher leverage to gold prices. Junior miners usually operate small-scale mines or no mines at all. As a result, investors should look at these ETFs according to their investment objective and risk appetite.
Article continues below advertisement
Gold mining ETFs offer higher risks as well as rewards compared to physical gold-backed ETFs due to their leverage. They forfeit some of the diversification benefits compared to holding gold in an investor portfolio. Mining stocks are also impacted by the same stock market variables as other stocks. 
Article continues below advertisement
Tax implications of investing in gold ETFs and gold mining ETFs
The tax implications for physical gold-backed ETFs and gold mining ETFs are also different. The gold-backed physical funds are treated as "collectibles." They are subject to long-term capital gains at a rate of 28 percent. Also, the net gains on collectibles held for less than one year are taxed as "ordinary income." The rate could be higher or lower depending on your tax bracket. However, the IRS allows you to hold gold ETFs and mutual funds in your IRA. The gains are not taxed until you start making withdrawals from a traditional IRA. Then, withdrawals are taxed as ordinary income.
Notably, gold mining ETFs have a tax advantage. The dividends and long-term capital gains from these types of investments are usually taxed at lower rates. The rates have a range of 0 percent–20 percent depending on the taxpayer's income.
Investing directly in gold mining stocks is another way to get exposure to gold prices. However, these stocks have greater volatility. Investors with a high-risk appetite can pick gold stocks in search of higher growth and returns. If an investor's main objective is to preserve wealth from central bank policy changes, inflation, and diversification, then buying gold-backed ETFs would make more sense.