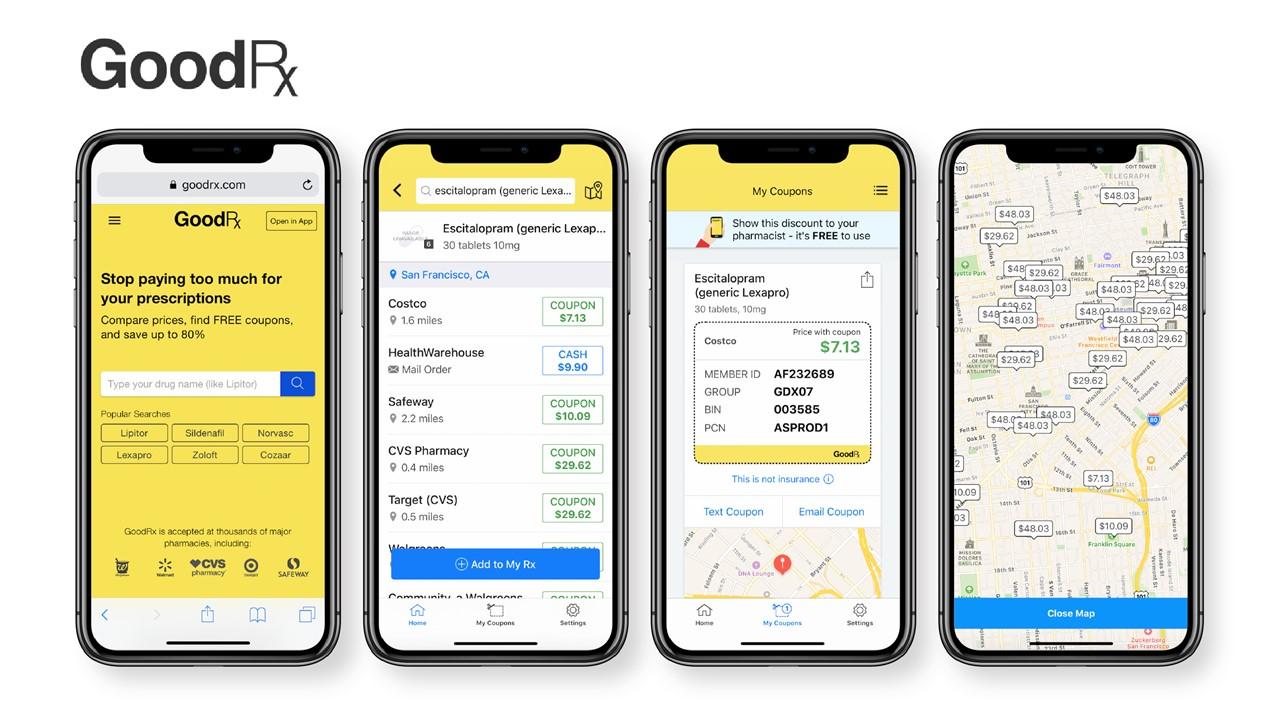 When Is GoodRx Going Public?
The GoodRx IPO process has started. The drug price marketplace startup hired investment banks Morgan Stanley, Goldman Sachs, J.P. Morgan, and Barclays to help it sell its IPO shares. When is the GoodRx IPO date and what is its stock price?
Article continues below advertisement
When is the GoodRx IPO date?
GoodRx announced its IPO terms on Sept. 14. However, the startup hasn't set an exact IPO date. Usually, IPO stocks start trading after they are priced. Although the exact GoodRx IPO date remains unclear, the IPO filing revealed a lot of important details from the number of shares that the startup seeks to sell to its financial results.
Article continues below advertisement
What is GoodRx's stock price?
GoodRx plans to price its stock in the $24 – $28 range for the IPO. The company intends to sell 34.6 million shares, which could see it raise about $1.0 billion. The GoodRx IPO price range would value it at $11.2 billion.
What is the GoodRx stock ticker symbol?
GoodRx plans to list its stock on Nasdaq, which is a favorite exchange for most technology stocks. GoodRx will join big techs like Apple, Amazon, Facebook, and Google parent Alphabet on the exchange. The company will debut on Nasdaq under the ticker symbol "GDRX."
Article continues below advertisement
What is GoodRx?
GoodRx is a California-based startup that operates an online prescription drug price comparison platform. The GoodRx drug price platform is free to use for consumers. The company makes money from the platform by selling ads and through referral fees. In addition, the company provides telemedicine solutions, which enables doctors and patients to connect virtually. GoodRx charges patients a fee to connect with doctors through its telehealth platform. The startup generated $256.2 million in revenue and made a $54.7 million profit in the first half of 2020.
Article continues below advertisement
Who founded GoodRx?
GoodRx was founded by Doug Hirsch, Scott Marlette, and Trevor Bezdek in 2011. Currently, GoodRx co-founder Hirsch is also the company's CEO. Notable GoodRx institutional investors include Silver Lake, Spectrum Equity, and Francisco Partners. Silver Lake is also a large investor in Twitter and Jio Platforms.
Why is GoodRx so cheap?
GoodRx said that it has helped Americans save billions of dollars in drug purchases. The company has partnered with more than 70,000 drugstores across the U.S. to track drug prices. GoodRx helps people find cheap drugs and cut their treatment costs. The startup said that sometimes drug prices can be different by as much as $100 between pharmacies. GoodRx also offers coupons for drug purchase discounts.