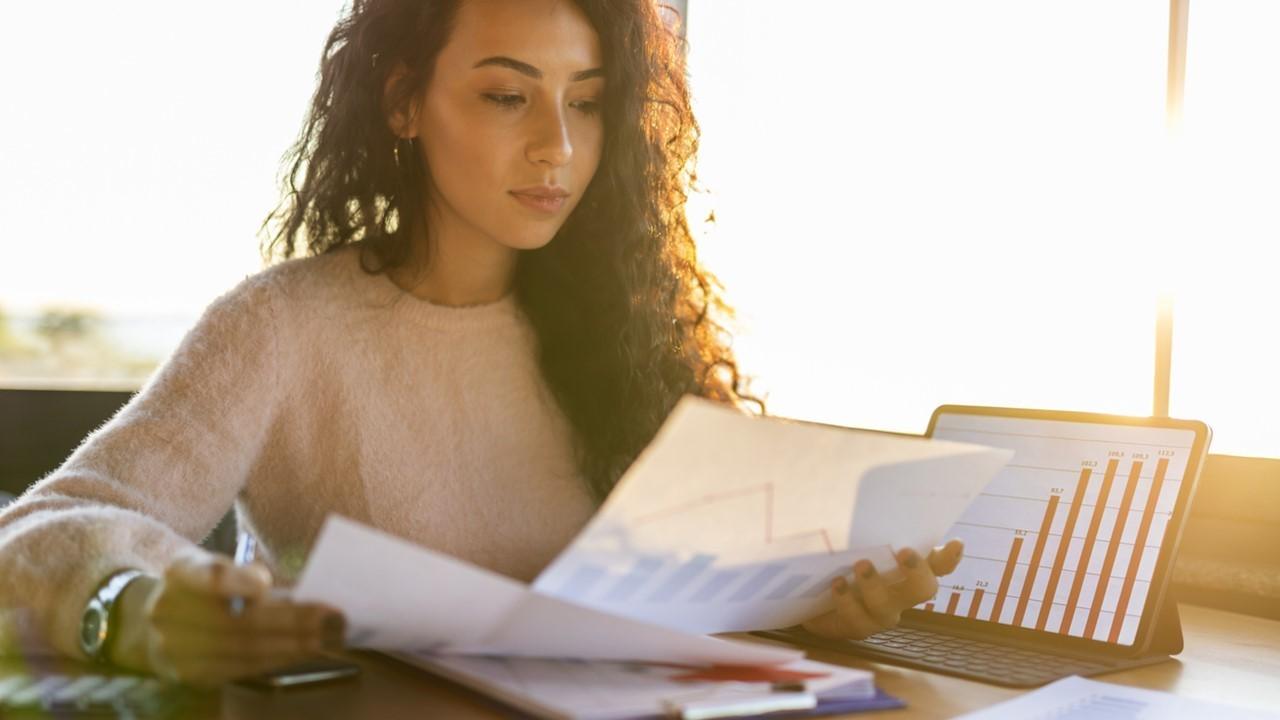 Check-Cap Stock Gets FDA Approval, Might See a Short Squeeze
Check-Cap (CHEK) is one of the penny stocks generating a buzz right now. The medical diagnostics company is developing a product to address the significant demand for patient-friendly colorectal cancer screening. The FDA is happy with Check-Cap's work. What is CHEK's stock forecast and should you consider adding it to your portfolio now?
Article continues below advertisement
Every year, millions of new colorectal cancer cases are reported. Existing screening methods have many drawbacks, particularly on the side of the patients. Check-Cap set out to address the problem. It developed C-Scan technology, which allows for colorectal cancer screening without the use of laxatives before the procedure.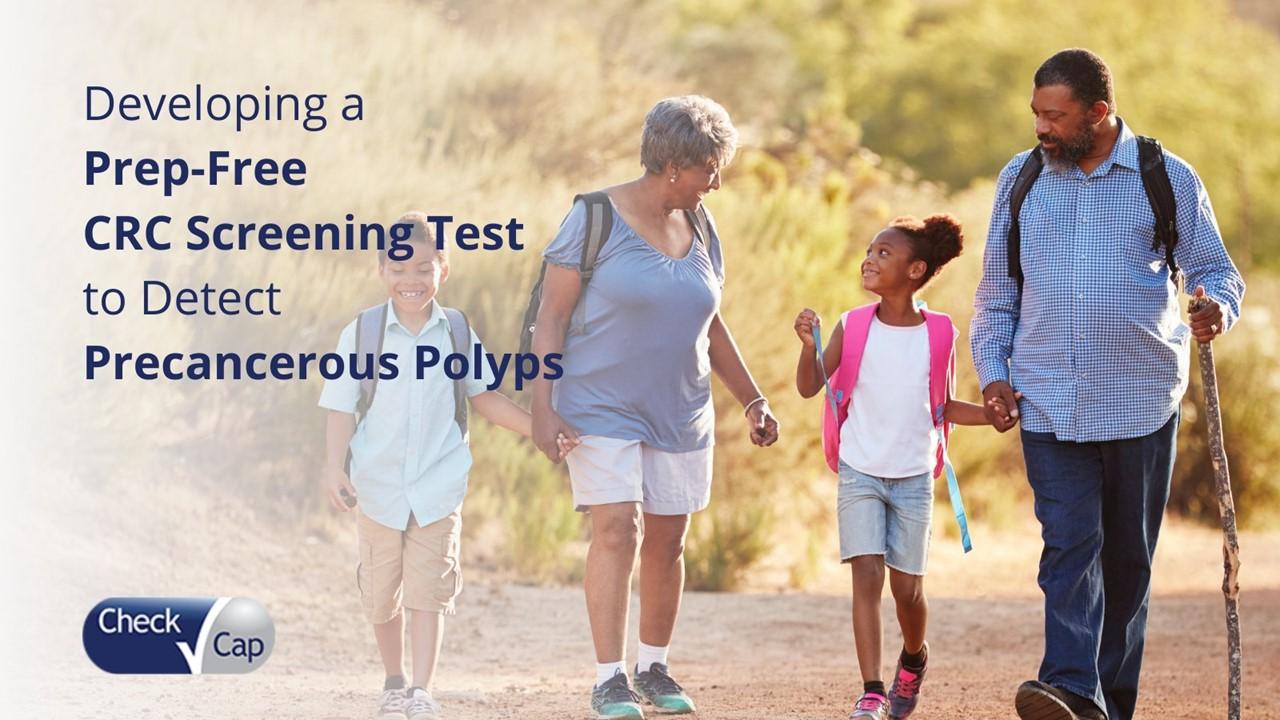 Article continues below advertisement
The company says that its technology offers patient-friendly screening. Check-Cap believes that the technology will deliver a better experience for patients and doctors and help prevent colorectal cancer before it develops.
Check-Cap secures FDA approval for C-Scan study
The FDA thinks that Check-Cap has a potentially good solution for colorectal cancer screening. The agency has cleared Check-Cap to launch the study of its C-Scan technology in the U.S. CHEK stock soared after the FDA approval news. The approval brings the company a step closer to commercializing the product.
Article continues below advertisement
Check-Cap plans to start the U.S. study in late 2021. It has started looking for clinical sites where the study will take place. The study will assess the safety and performance of the C-Scan technology and demonstrate its potential to U.S. regulators. Check-Cap CEO Alex Ovadia described the FDA approval as a significant milestone.
In addition to the U.S., Check-Cap is also gearing up to launch the pivotal C-Scan study in Israel. It has already identified more than 10 clinical sites in Israel where it will carry out the study on 250 patients.
Article continues below advertisement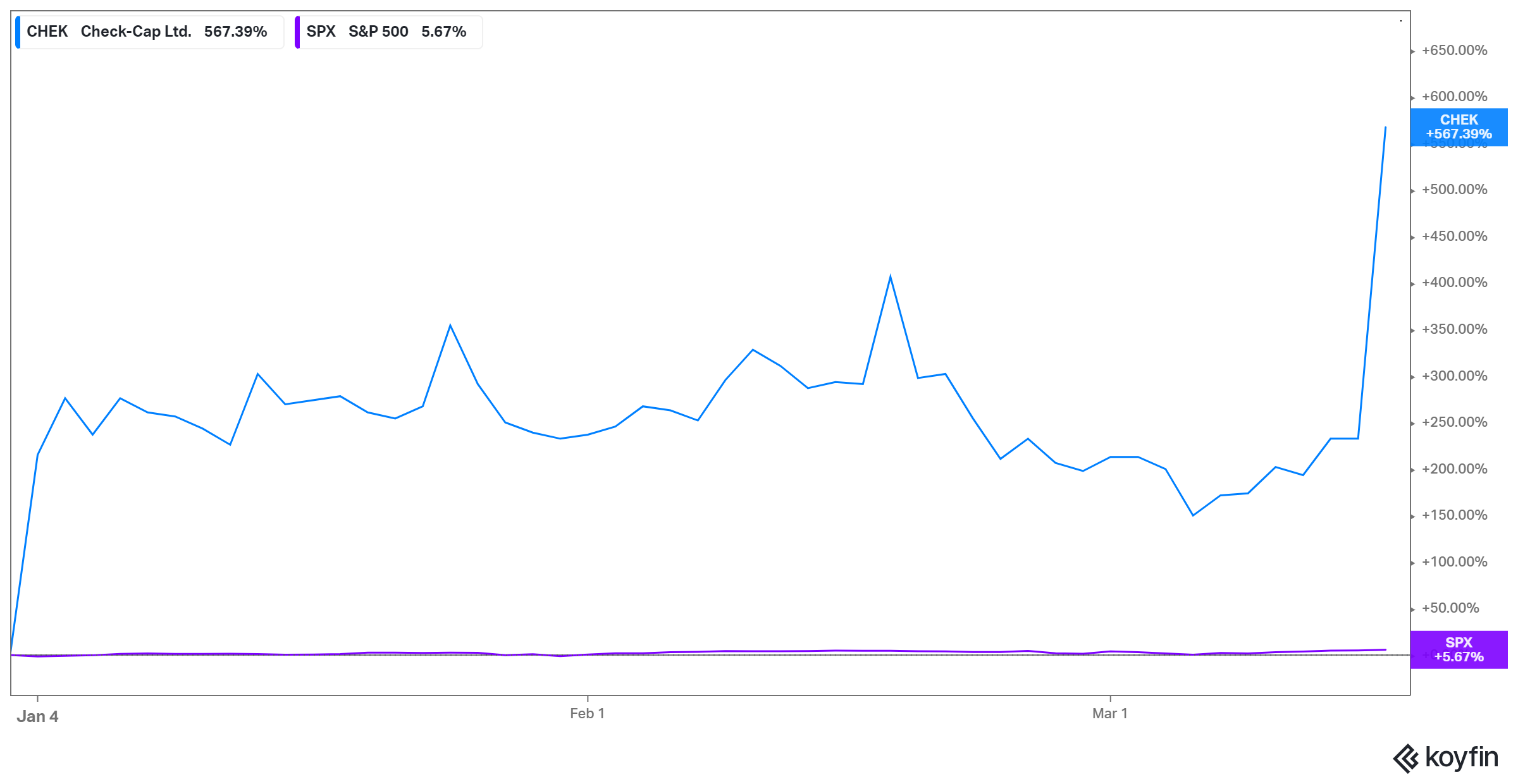 Why CHEK stock is falling
CHEK stock fell more than 12 percent in the pre-market session on March 16. If you look back, the stock gained 100 percent on March 15. Since the beginning of 2021, CHEK stock has gained about 570 percent YTD and has massively outperformed the S&P 500's 6 percent return during the same period. When a stock soars that high, investors that got in with short-term goals might start to take profits, which might be the case here.
Article continues below advertisement
CHEK's stock forecast
On the back of the FDA approval, HC Wainwright raised its target price for Check-Cap stock to $4 from $1.5 and reiterated its buy rating. The new target price implies more than 30 percent upside potential from the current level.
Considering C-Scan's potential to become a blockbuster product, CHEK's stock forecast looks promising for the long term. Colorectal cancer continues to kill people and the world desperately needs a solution. If signs of colorectal cancer developing are detected early, the disease can be prevented. Therefore, to counter the disease, there's going to be a huge demand for screening and Check-Cap should benefit.
Article continues below advertisement
Cash isn't a major problem now for Check-Cap to progress with the C-Scan study program. The company has about $35 million in cash to spend on the study. If Check-Cap needs more cash for the clinical studies, it could use its valuable shares to raise more money.
Article continues below advertisement
Should you buy or sell CHEK stock?
CHEK's stock forecast shows it has more room to run. In addition to the excitement about the FDA study approval, a short-squeeze could also drive CHEK stock to greater highs. About 27 percent of Check-Cap shares are in the hands of investors that had been betting the stock would fall. Like in the GameStop case, if CHEK stock continues to rise, short-sellers will have to rush to cover their positions to stem more losses. That would only create more demand for the shares and lift the stock higher.
Usually, penny stocks aren't a favorite for institutional investors, but Check-Cap looks like an exception. More than two dozen institutional investors own Check-Cap shares. They include Squarepoint, Geode Capital, Bank of Montreal, and HighPoint Advisor.