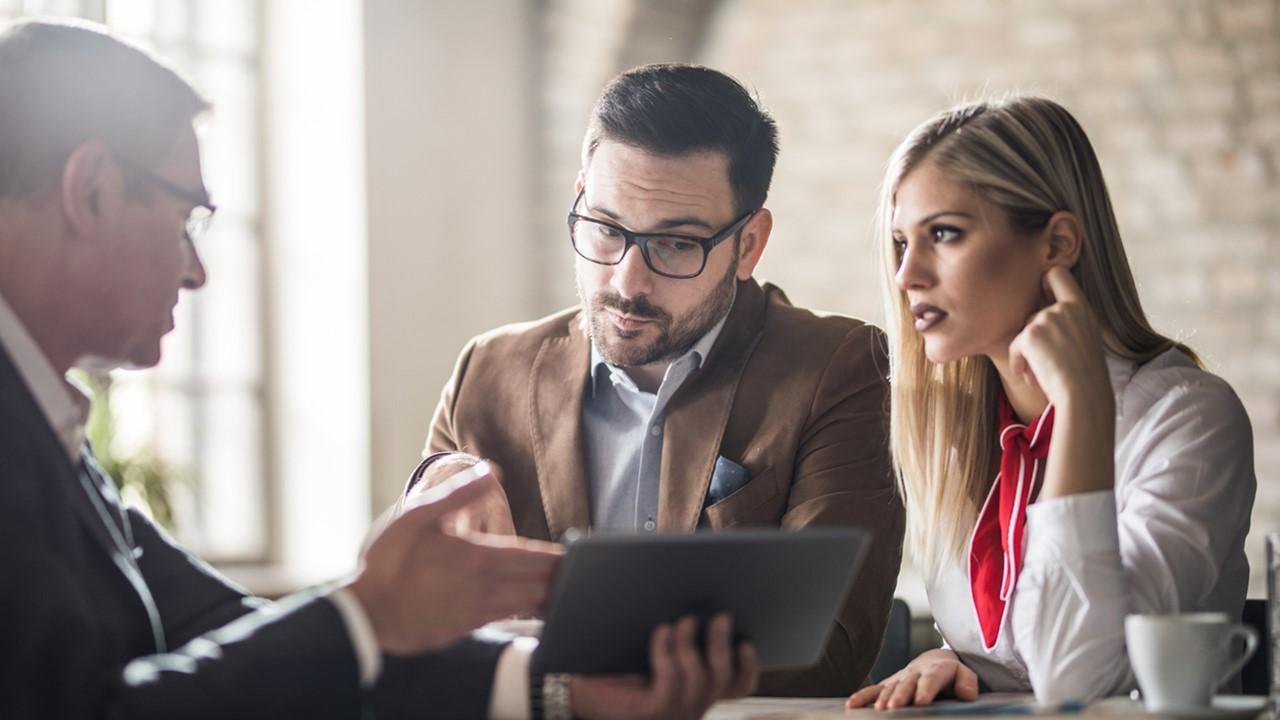 Cheap Stocks for Investors in 2021 and How to Buy Them
In a stock market where prices have soared and some investors are fearing a bubble, finding good quality and cheap stocks can be tough. Some stocks have been flying under the radar. Investors fled other stocks due to concerns that have gone away, so they look like bargains now.
Article continues below advertisement
Cheap stocks can mean different things to different investors. A stock can be deemed cheap because it trades at a low dollar value. A stock can also be considered cheap based on valuation metrics like the price-to-earnings ratio.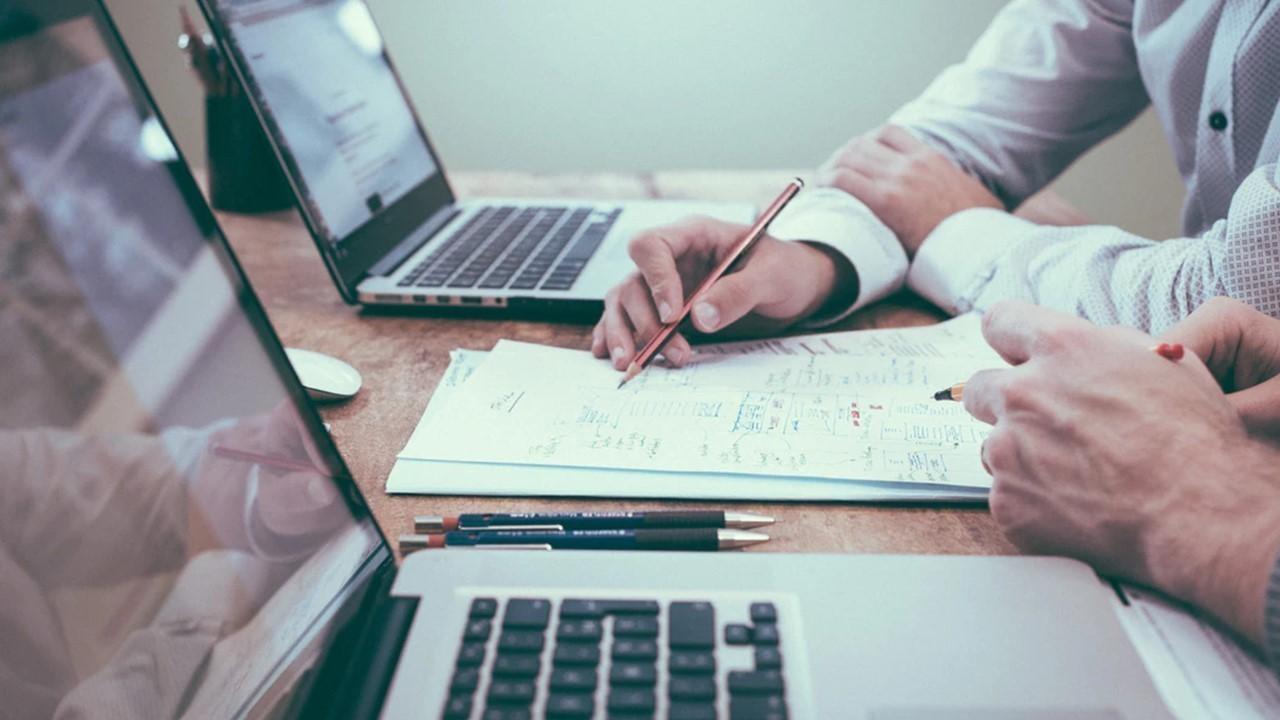 Article continues below advertisement
Cheap stocks for investors in 2021
If you're seeking cheap stocks that pay dividends, Verizon, FirstEnergy, and General Mills are worth considering. Verizon became the first major wireless operator to launch 5G services.
Verizon continues to invest in 5G, which has huge market potential. Verizon stock looks cheap right now. The stock trades for just 11x its forward earnings. Verizon also pays a juicy dividend yield of 4.5 percent. At $55 apiece, the shares are affordable.
Article continues below advertisement
FirstEnergy has a stable business as an electricity utility. It ranks among the cheap stocks with dividends right now. FirstEnergy shares trade at just 12x its forward earnings. The company's dividend yield of 5 percent is also appealing. At $30 per share, FirstEnergy stock is even accessible for small investors.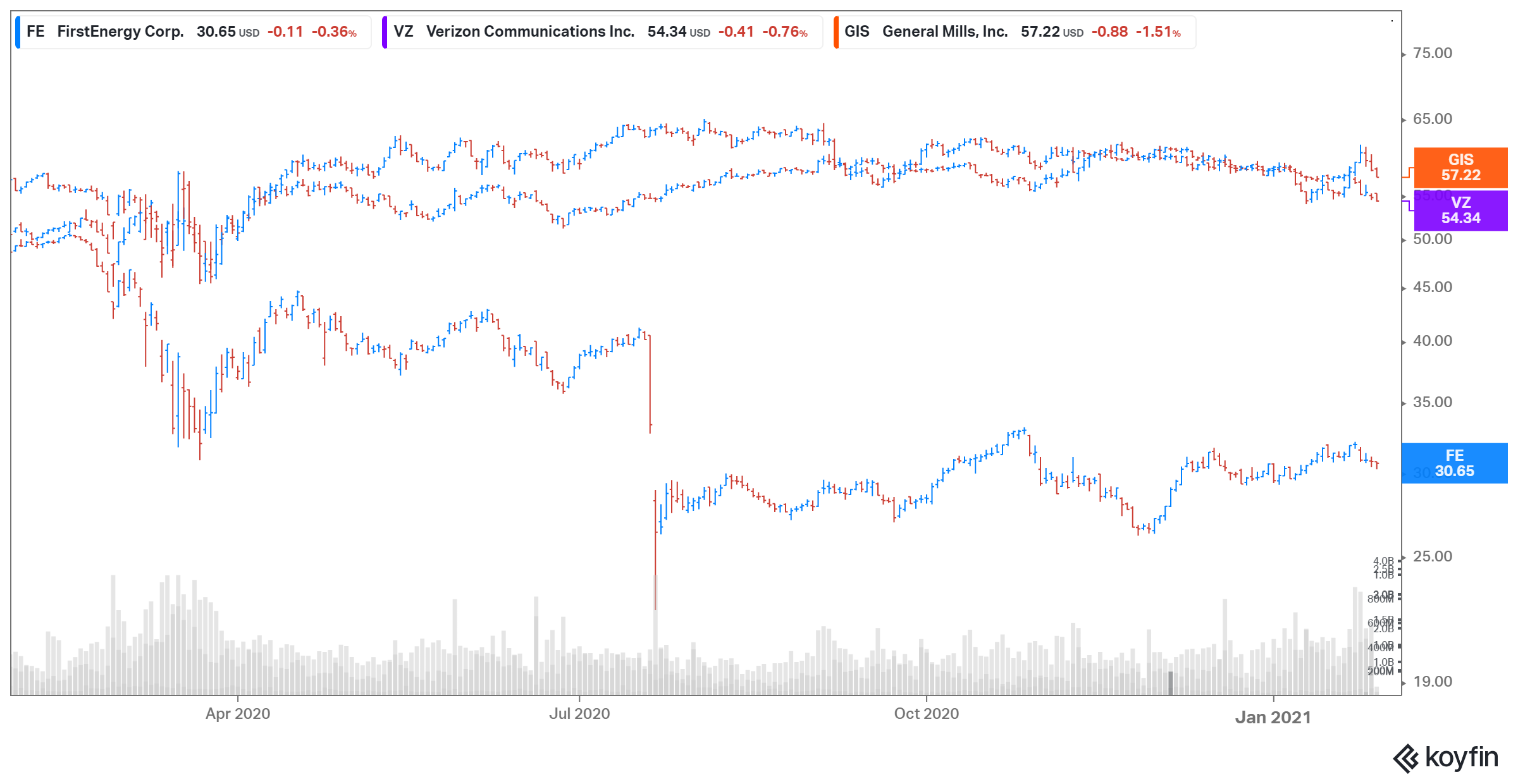 Article continues below advertisement
When shopping for cheap stocks in 2021, some investors might overlook General Mills. However, it's a good stock going for a reasonable price. Trading at 16x its forward earnings, General Mills stock is relatively cheap. The company's 3.4 percent dividend yield is also attractive. At about $60 per share, General Mills stock is affordable.
If you aren't after the dividend, there are some growth stocks that look cheap right now — particularly, Facebook and Alibaba. Trading at 25x its forward earnings, Facebook stock is cheaper than many of its tech peers like Amazon, Twitter, and Shopify.
Article continues below advertisement
Alibaba also looks cheap among growth stocks. Trading at just 20x its forward earnings, Alibaba stock is a bargain right now. Some investors soured on Alibaba stock after its founder Jack Ma disappeared from public view after criticizing the Chinese government. Also, Alibaba shares came under pressure when the Chinese government cracked down on Ant Group, which caused the company to cancel its IPO plan.
However, Ma reappeared and Ant is taking steps to remodel its business to better align with Chinese regulations. If Ma's disappearance and the Ant crackdown caused investors to flee Alibaba stock, they don't seem like solid reasons anymore to avoid this great company.
Article continues below advertisement
Which stocks are expected to rise in 2021
There are several reasons electric vehicle stocks might continue to rise in 2021. The Biden administration has made combating climate change a top priority. President Biden plans to overhaul the federal government's vehicle fleet and replace the gas-powered vehicles with electric models.
Considering that the federal government has a fleet of about 650,000 vehicles, Biden's plan should generate huge business for electric vehicle companies, which would lift EV stocks. You can expect other organizations to follow the Biden administration's lead, which would result in even greater market opportunity for EV companies. The transition to electric vehicles is also gaining momentum in China, Europe, and other parts of the world.
Article continues below advertisement
Tesla stock is what comes to mind first when investors talk about electric vehicle investing. However, going for more than $830 per share and trading at more than 200x its forward earnings, Tesla obviously isn't a cheap stock.
General Motors and Ford also have a footprint in the EV market and they are cheaper. GM stock trades for just 8.7x its forward earnings, while Ford stock trades for 10x its forward earnings. If you want to cast your net wider, other EV stocks you might consider are NIO and Nikola, although they aren't cheap by valuation.
Article continues below advertisement
Certain stocks are good buys for economic recovery
Industries like banking, hospitality, and travel bore the brunt of the COVID-19 pandemic's economic shock and they haven't recovered yet. As a result, investors can find really cheap stocks to buy in these areas as the economy picks up again. If you're looking at these industries, you might want to consider stocks like Wells Fargo, Delta Air Lines, United Airlines, Airbnb, and Walt Disney.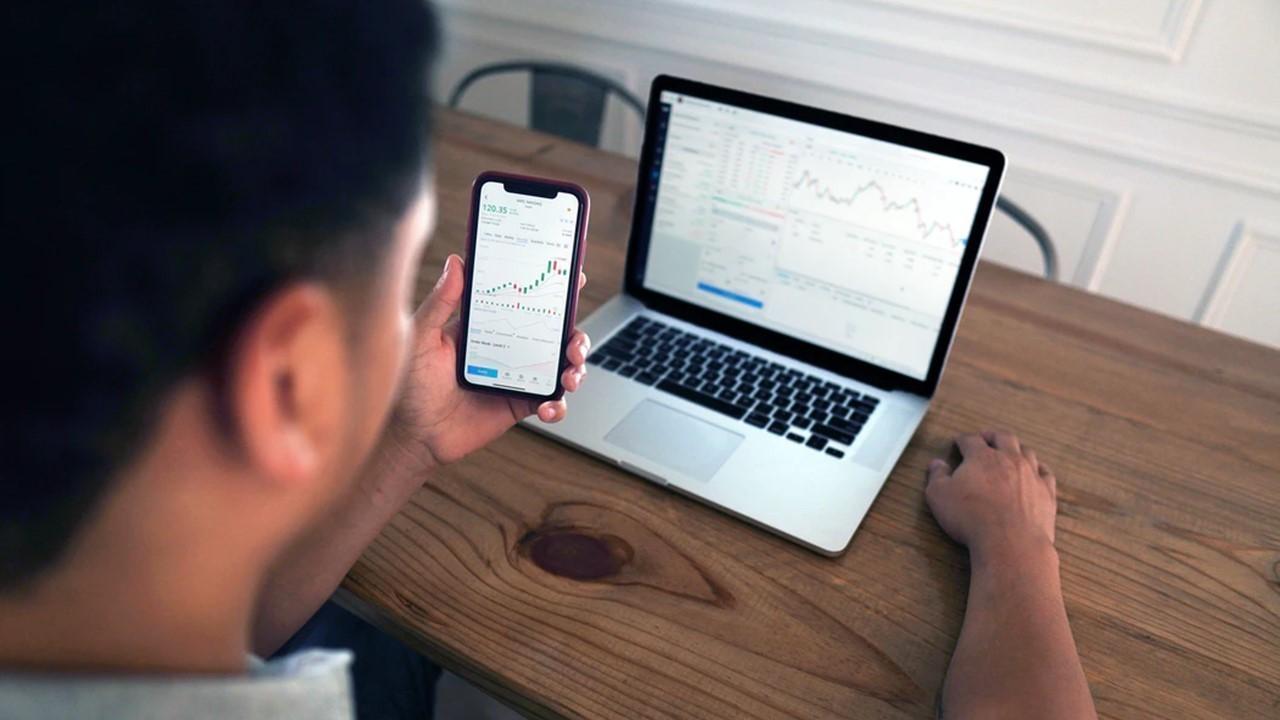 Article continues below advertisement
Investing in stocks is a good idea
The low-interest-rate environment has diminished the appeal of bond investing. Right now, people are making money with stocks and cryptocurrencies. Stocks have been proven to pay off better over the long term than other investments. What you need to do is identify a good stock trading at a reasonable price.
How to invest in stocks
If you have identified the cheap stocks to buy, the next step is to purchase them. You will need to identify a good broker, open an account, and fund it. Consider the fees and supported funding methods when choosing a broker.
After you set up a brokerage account, you need to decide the number of shares to purchase and place your order. The broker will process the order and you will see the stocks you purchased in your account.