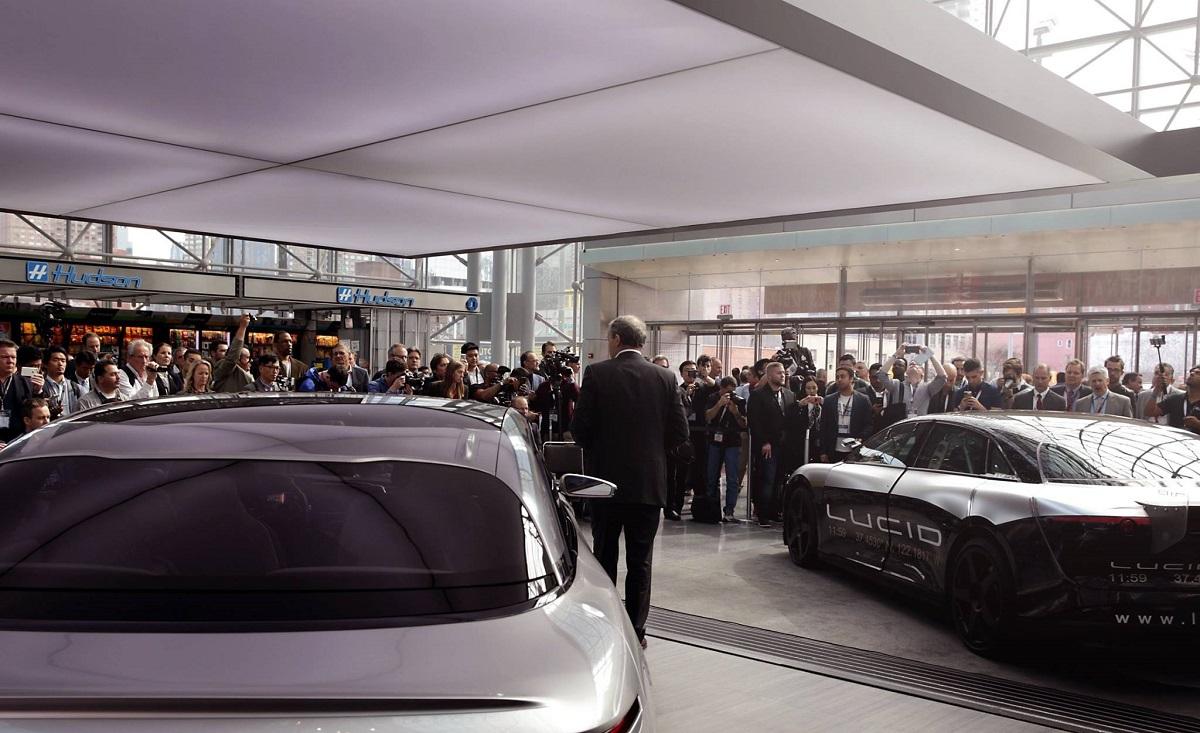 A Churchill–Lucid Motors Merger Looks Imminent
A Churchill (CCIV)–Lucid Motors merger announcement looks close. Investors are rushing to be part of the deal, which has been anticipated for weeks now. CCIV stock jumped 15 percent to about $61 in premarket trading on Feb. 22.
Article continues below advertisement
CCIV, or Churchill Capital Corp IV, is a blank-check company sponsored by Wall Street veteran Michael Klein. When it raised about $2 billion in its SPAC IPO in July 2020, it described its potential targets as businesses with strong competitive advantages and potential for growth and profit. Rumors suggest the SPAC is targeting Tesla rival Lucid Motors, and that a merger announcement could come as early as Feb. 23.
CCIV–Lucid Motors merger news
On Feb. 20, Bloomberg reported that the Churchill SPAC was close to reaching a merger deal with Lucid, and that it was seeking to raise at least $1 billion more through PIPE transactions to finance the deal. Reuters released a similar report on Feb. 16.
Article continues below advertisement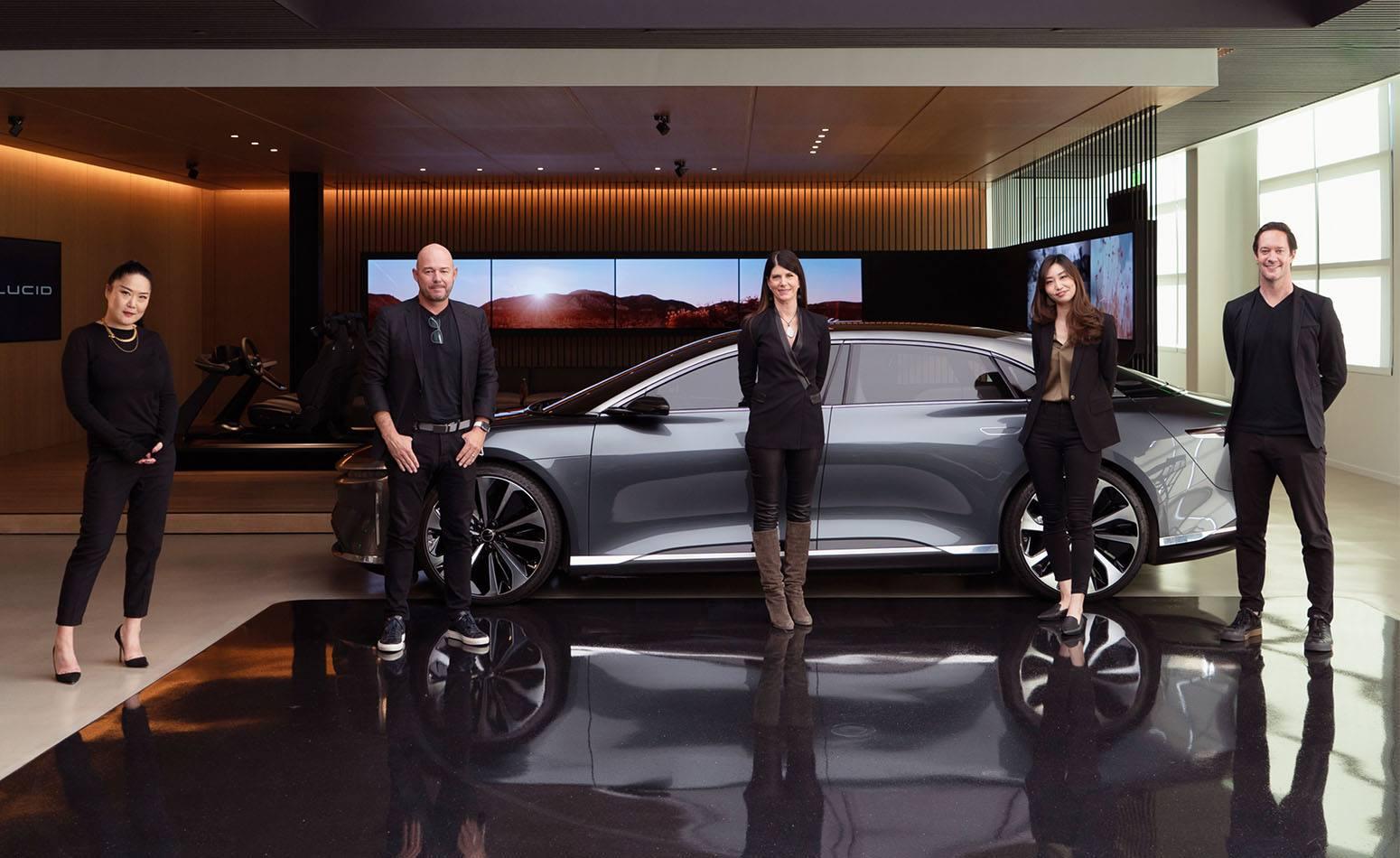 Is the Churchill–Lucid Motors merger final?
Little official news has come from either Churchill and Lucid Motors about the merger. Churchill said it doesn't comment on market speculations. Meanwhile, Lucid has made it clear that it wants to go public but hasn't revealed whether it prefers a traditional IPO or the SPAC route. Merging with blank-check companies has become popular with private companies seeking a cheaper and faster path to the public market.
Article continues below advertisement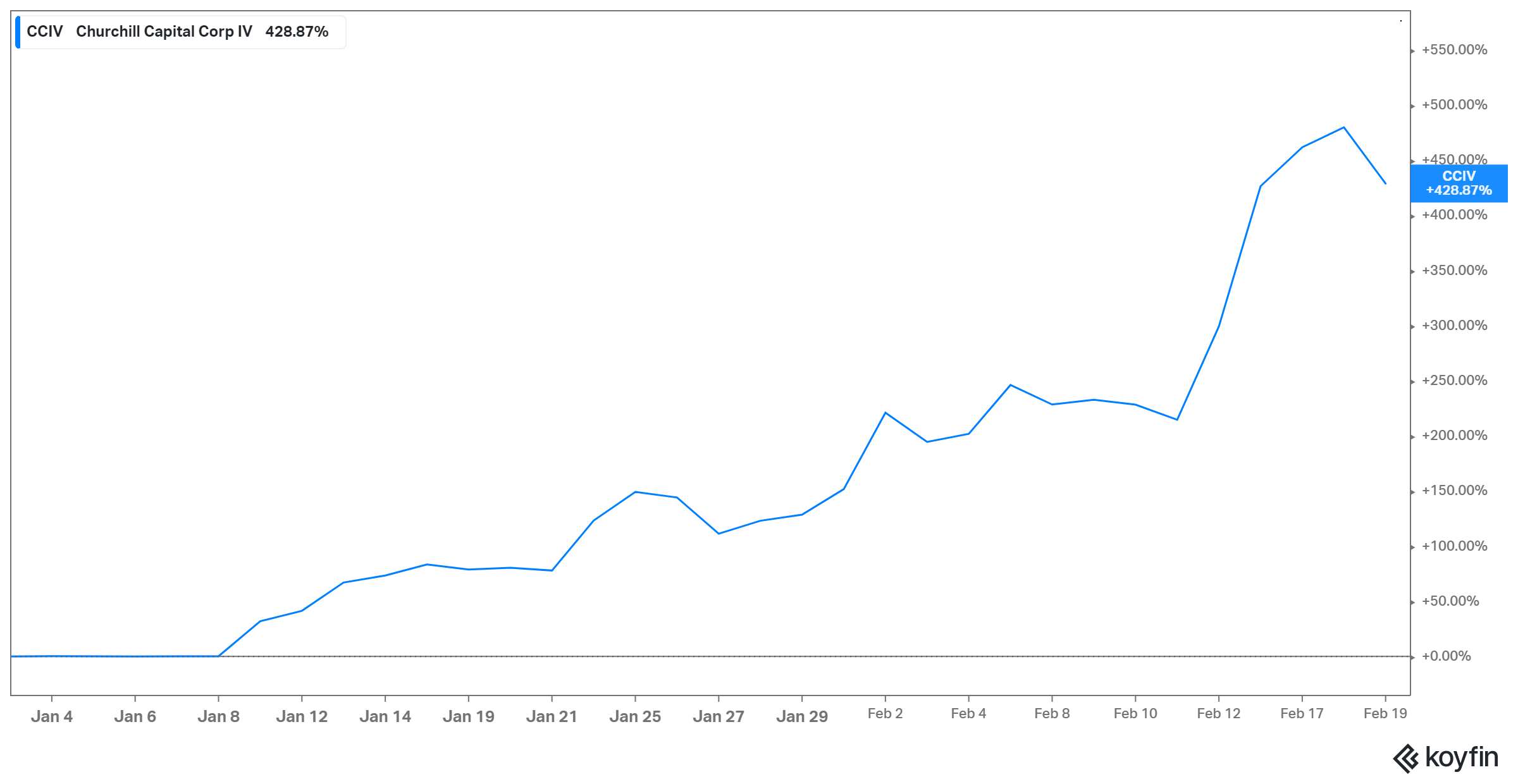 Lucid Motors to debut at a hefty valuation
The deal Churchill is negotiating could value Lucid at $12 billion–$15 billion. That valuation range suggests CCIV stock investors could end up with a 13–17 percent stake in Lucid if the deal goes through.
Article continues below advertisement
Lucid makes EVs (electric vehicles) under the LucidAir brand and has lined up several car models as it gears up to challenge Tesla. Its first car is expected to go on sale this summer. Its base model, the LucidAir Pure, will start at $77,400 (or $69,900 with a federal tax credit). Its high-end LucidAir Dream will start at $169,000, or $161,500 with the tax credit. Customers can reserve the base model with a $300 deposit and the top-of-the-range model with a $7,500 deposit.
Article continues below advertisement
What could go wrong in the Churchill CCIV–Lucid deal?
Investors have piled onto CCIV in hopes that Lucid will be the next Tesla. The stock is trading about 430 percent higher than its IPO price, making it one of the most expensive pre-deal SPAC stocks right now.
Article continues below advertisement
People are also excited about getting exposure to the lucrative EV industry, whose future looks promising. The Biden administration plans to make all government vehicles electric and wants to encourage a shift to EVs by expanding access to charging facilities. The global EV market, valued at $162 billion in 2019, is on course to reach $803 billion in 2027.
However, CCIV stock could crash if it turns out Churchill isn't taking Lucid public—in a glimpse of that potential outcome, when the announcement of the merger didn't come on Feb. 19, CCIV stock fell about 9 percent. If news on the deal takes much longer, investors may lose patience and rush to other hot SPAC stocks, such as GSAH, CAPA, and ALTU.