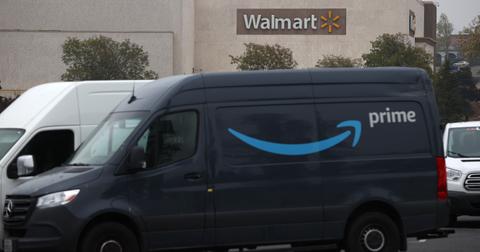 Will Walmart Stock Go Up?
By Ruchi Gupta

Updated
This year, Walmart and Amazon continue to vie for the control of retail sales. The COVID-19 pandemic is driving people to shop online, where Amazon has a leg up over traditional retailers such as Walmart. However, Walmart is still hoping to give Amazon tough competition this year.
Article continues below advertisement
From August to October, Walmart converted some of its locations into drive-in theatres to try to pull more traffic to its stores. Walmart is also encouraging its customers to shop online, especially for this holiday season, and has teamed up with Shopify to expand its online product selection. To bolster its e-commerce capability as it encourages customers to shop online, Walmart is hiring thousands of seasonal store associates to help with its 2020 holiday sales.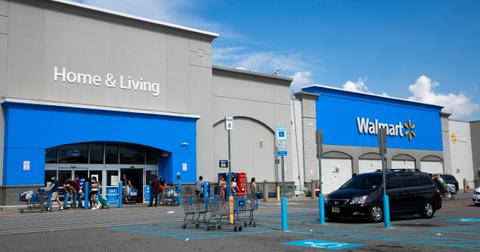 Article continues below advertisement
Is Walmart doing layaway this year?
Walmart's layaway program, which lets customers reserve the items they want by making a small deposit and paying off the balance in installments over several months, is popular with low-income customers looking to make big-ticket purchases. The customer picks up the item after making the full payment. Walmart's 2020 layaway opened on Aug. 28 and will be available until Dec. 14.
Amazon doesn't have such a layaway program. Instead, for some items, Amazon offers a special financial plan that allows customers to pay for an item in monthly installments.
Article continues below advertisement
Will Walmart be open on Black Friday?
With the COVID-19 pandemic's lockdowns and the hunt for a COVID-19 vaccine continues, many shoppers are wondering whether Walmart stores will be open on this year's Black Friday. Walmart plans to open at 5 a.m. local time that day, but has taken steps to ensure the safety of its staff and shoppers.
Walmart's Black Friday 2020 deals
For 2020, Walmart has decided to reinvent the Black Friday shopping experience as it battles Amazon for holiday retail sales. Instead of hosting Black Friday sales on a single day or weekend, Walmart is running sales from Nov. 4 through Nov. 27, with deals starting online and continuing instore.
Article continues below advertisement
Like Amazon, for Black Friday 2020, Walmart is offering deals across a range of product categories. One hot product this year is the PlayStation 5. Although Walmart lists the PS5 as a Black Friday deal, the product is out of stock. Customers wanting to buy the PS5 from Walmart can set up an alert so the retailer will let them know when the product is available again.
Will Walmart stock go up?
Walmart stock was up about 1.40 percent at $152.62 in premarket trading today. The stock has risen about 30 percent in 2020, while Amazon is up almost 70 percent. The most bullish analyst covering Walmart sees a 16 percent upside in the stock to $175, and the most bearish analyst sees a 30 percent downside to $104.
Article continues below advertisement
Has Walmart stock ever split?
Walmart has split its stock almost a dozen times since it went public in 1970. The last Walmart stock split happened in 1999, when the stock was trading at about $90. Walmart's past stock splits occurred before it hit $100. With Walmart stock at about $140 currently, many investors are wondering whether another split is in the cards. Amazon stock costs more than $3,100.
Don't let this tech run distract you from the fact that I told y'all Bezos wouldn't announce a stock split on $AMZN. He does not care what $AAPL or $TSLA did.

— SojEarner Truth (@AyeshaSelden) October 12, 2020
Article continues below advertisement
I have urged every one of the ceos with the big dollar amount stocks to split. someone listening .

— Jim Cramer (@jimcramer) August 12, 2020
Tim told me that he wanted to give smaller shareholders a chance to buy stock, hence the split. The other companies care too much big shareholders or being like Warren Buffett. It's a small but welcome sign...

— Jim Cramer (@jimcramer) July 30, 2020
Companies split their stocks to make them more accessible, especially to investors with little money. Tesla and Apple split their stocks this year after they soared to record highs.