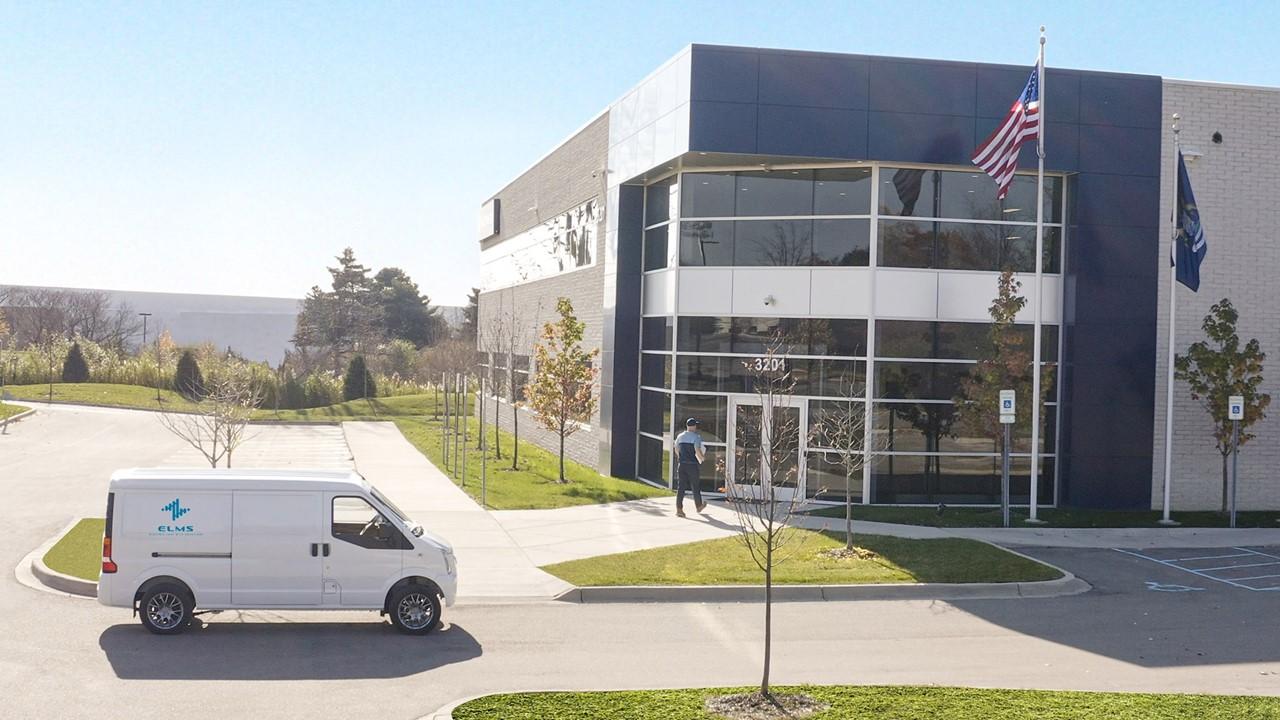 Get a Good Deal on Forum SPAC (FIII) Stock Before Merger
Electric Last Mile Solutions (ELMS) is going public through Forum Merger III SPAC (FIII). The Michigan-based startup targets the urban delivery market with electric vans for last-mile deliveries. The Forum and ELMS merger agreement is almost complete. Should you buy Forum FIII SPAC stock before the Electric Last Mile merger closing date?
Article continues below advertisement
The boards of Forum SPAC and ELMS have already given their blessings to the deal. The merger is on track to close by the end of March. Electric Last Mile stock will trade under the ticker symbol "ELMS" on Nasdaq and take the place of FIII stock.
Forum SPAC raised $250 million in its IPO. It secured an additional $155 million through PIPE transactions. Previously, forum sponsors took Tattooed Chef (TTCF) public in October 2020. Tattooed provides plant-based food. Its stock has gained nearly 90 percent in the past year. The sponsors also took IT services provider ConvergeOne public in 2018. ConvergeOne was bought by CVC Capital Partners for $12.50 per share in January 2019.
Article continues below advertisement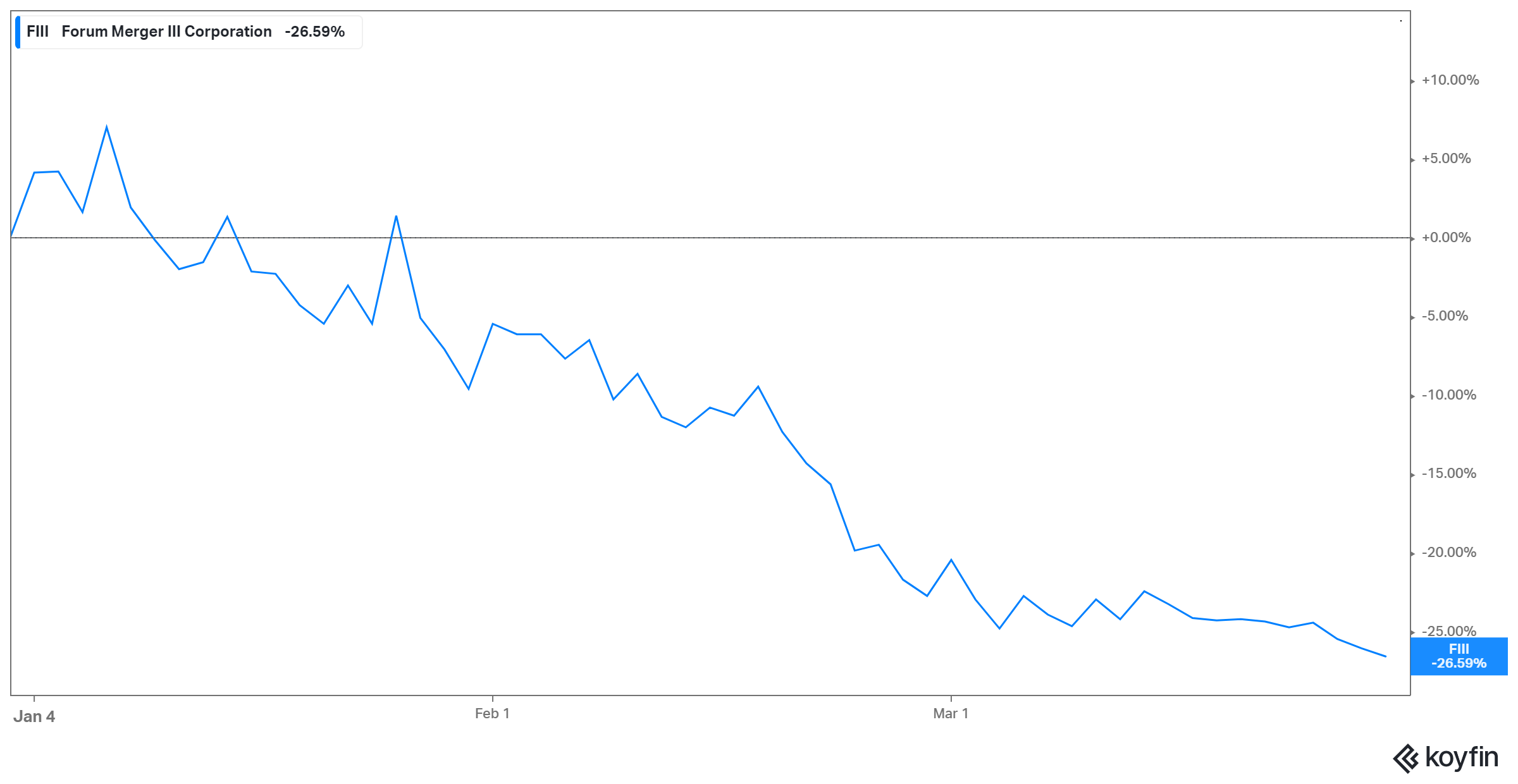 Why Forum Merger SPAC (FIII) stock is dropping.
Forum SPAC (FIII) stock has declined by about 9 percent in the past month and by 26 percent YTD. There isn't anything specifically negative about ELMS that has come up recently that could cause investors to turn away from FIII stock. Instead, what you see is a broad adjustment in SPAC stocks.
Article continues below advertisement
SPACs are usually considered speculative investments until they close a merger deal. Therefore, there has been some selling in many SPAC stocks with pending mergers and those without targets yet. For example, Bill Ackman's target-less PSTH SPAC is down 17 percent in the past month and off nearly 30 percent from its peaks. PSTH SPAC attempted to sweet-talk Stripe but it didn't work.
Chamath Palihapitiya's IPOD, IPOE, and IPOF SPAC stocks are each down 40 percent from their peaks. IPOE has a pending merger deal with SoFi, while IPOD and IPOF haven't found targets.
Article continues below advertisement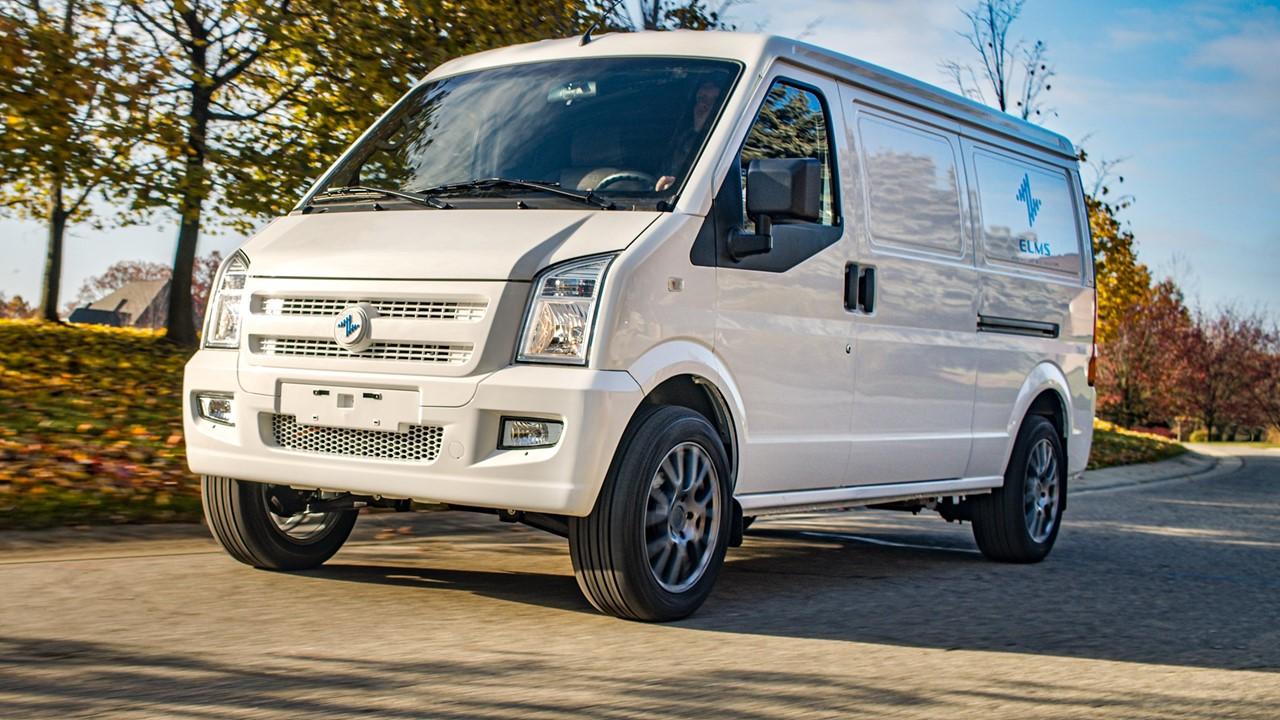 Electric Last Mile's outlook
Electric Last Mile plans to start the production of its electric delivery van in the third quarter of 2021. It has received more than 45,000 preorders for the van, which it says will have the lowest cost of ownership. Customers interested in the van include some of America's leading fleets and dealerships.
Article continues below advertisement
ELMS has a factory in Indiana that it will use to produce its electric vans. It expects the plant to have the capacity to manufacture more than 100,000 vans a year. The company anticipates strong demand for the vehicle. ELMS stands to benefit from the global rush to combat climate change and the rise of e-commerce.
Electric Last Mile vans will be able to offer up to 200 miles driving range with just two hours of charging. The company will receive about $380 million in cash as part of the Forum SPAC deal to invest in growing the business.
Article continues below advertisement
FIII SPAC investors will own 19.6 percent of Electric Last Mile stock once the transaction closes. A stake of 12.2 percent will go to PIPE investors and Forum SPAC sponsors will own 5.4 percent of Electric Last Mile stock. Existing shareholders of the urban delivery van startup will own 62.8 percent of the business.
Is Electric Last Mile stock a good long-term investment?
Electric Last Mile has exposure to global trends that are going to run long term if not forever. The global trends are e-commerce and climate change. In e-commerce, shopping online is becoming the way of life around the world. The COVID-19 pandemic gave this trend a boost. The rise in online shopping is fueling the demand for delivery vehicles. Electric Last Mile's business focuses on meeting the increased demand.
Article continues below advertisement
In climate change, governments and businesses are stepping up to reduce carbon emissions. Since electric vehicles release less carbon than gas-powered vehicles, they are seen as the future. In fact, the Biden administration plans to make the federal government's entire vehicle fleet electric. Companies like Amazon and Walmart are also shifting to electric vehicles for their delivery operations.
With e-commerce and climate trends in mind, Electric Last Mile looks to have bright long-term growth prospects. However, there's more to this company. In addition to selling electric delivery vans, ELMS is also expanding into the data business. It partnered with Geotab to help its customers obtain and analyze valuable data from their vehicles. This move should expand Electric Last Mile's revenue opportunity and potentially speed up its path to profitability.
Article continues below advertisement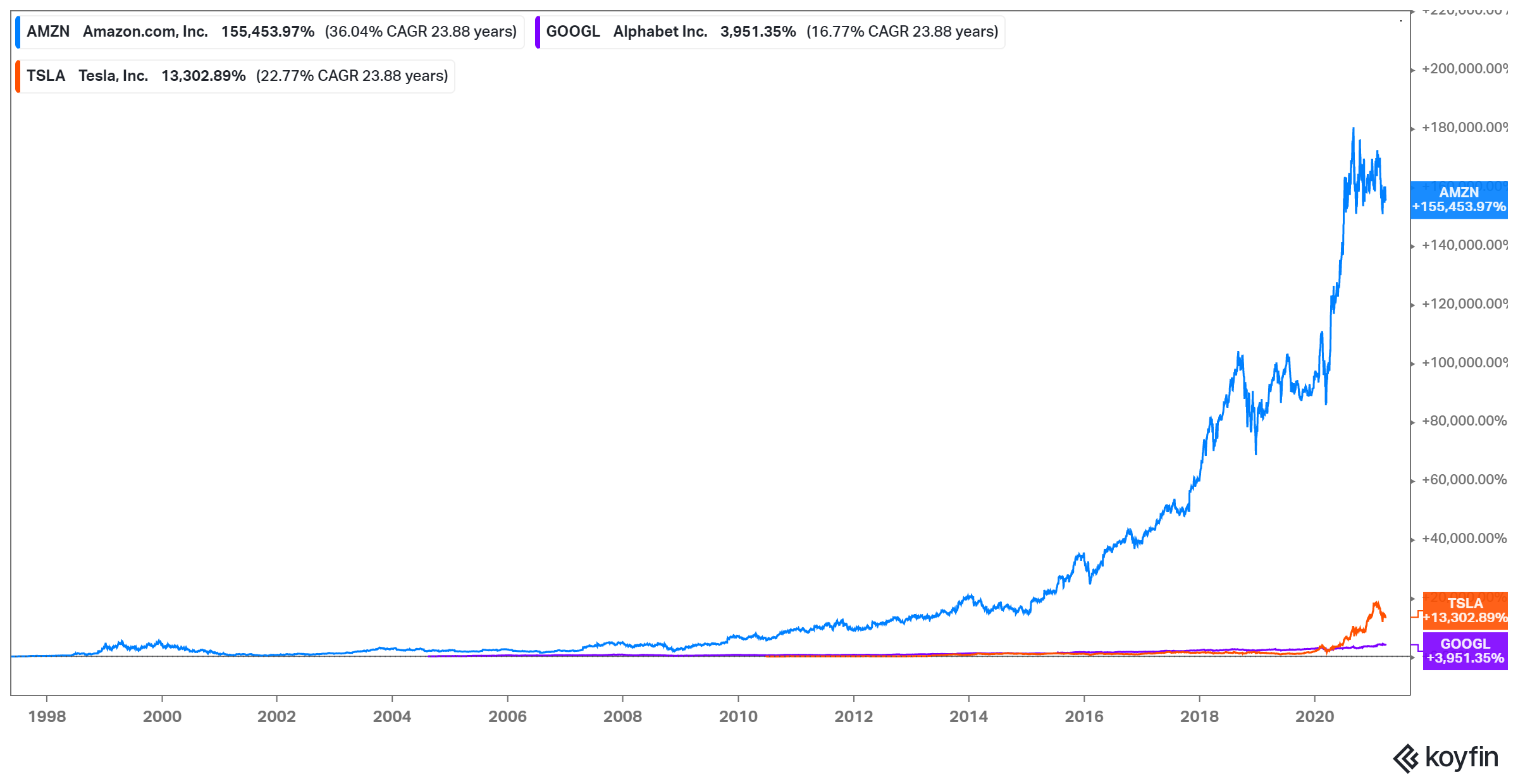 Why FIII SPAC stock looks like a good buy.
There are several reasons you might like Forum FIII SPAC stock right now. First, trading below $10 currently, it would appeal to investors browsing the market for cheap EV stocks. While many EV stocks have been flying lately, FIII stock hasn't run much yet. The associated business has incredible commercial potential.
Article continues below advertisement
Since SPAC stocks are usually volatile, the prudent way to play them is to buy the dips. With FIII stock now trading 35 percent from its peaks, a discount entry opportunity appears to have opened for bargain hunters.
ELMS should enjoy a first-mover advantage in the U.S. class 1 electric van market. That should enable the company to capture a bigger market share and increase sales quickly. We've seen how first-mover advantage has helped companies like Amazon, Tesla, and Google build successful businesses and deliver incredible returns for investors.