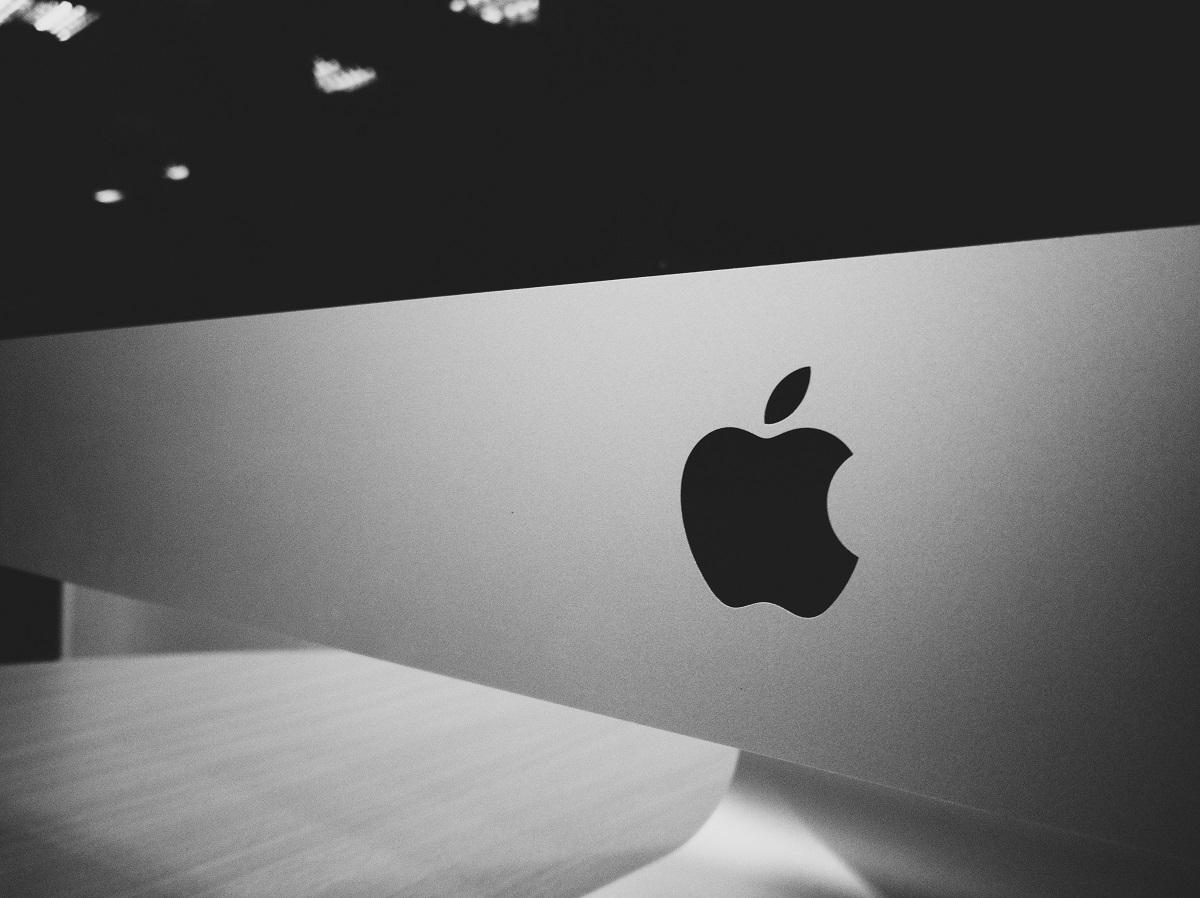 Apple Stock Forecast and How to Play It Now
By Ruchi Gupta

Apr. 5 2021, Published 1:38 p.m. ET
Apple (AAPL) stock has more than doubled in the past year. AAPL stock forecast has come in sharp focus after it recently pulled back from its peak. However, that may be changing soon with LG Electronics moving away from smartphones. How does LG's exit from the market affect AAPL's outlook ahead of earnings?
Article continues below advertisement
Apple relies on smartphone sales for a significant chunk of its revenue. The smartphone market is incredibly competitive, but the pressure could ease a little with LG's latest move. 
Is LG smartphone exit good news for Apple (AAPL) stock?
The South Korean company has been making phones running Google's Android software. It once ranked among the world's top smartphone companies but its fortunes have dwindled in recent years. However, it has been a notable competitor still with 2 percent share of the global market and 10 percent market share in North America.
Article continues below advertisement
LG's smartphone exit should reduce competition for Apple's iPhone. The competitor's exit could particularly benefit Apple's budget-oriented iPhone SE considering LG has been targeting the mid-priced market.  
In a way, LG's move has brightened the outlook for Apple stock. Taking the competitor's market share would enable Apple to sell more iPhones, in turn expanding its addressable services market and potentially driving more profit. 
Article continues below advertisement
Moreover, LG is retreating to focus on building its car components and robotics businesses. As Apple is believed to be building a self-driving electric car, LG could become its parts supplier, especially now that the company no longer poses a competitive threat to iPhone.
Article continues below advertisement
Does Apple pay dividends?
Apple has been paying dividends since the 1980s. It's one of the companies that have continued to pay dividends even in the pandemic. The latest Apple dividend payment was made on Feb. 11 and the company distributed $0.205 per share. In addition to dividends, Apple has been returning money to its investors through a stock repurchase program. 
When does AAPL pay dividends?
Apple usually pays dividends every quarter. That has made Apple stock a favorite of income investors. Apple is the only FAANG stock with dividend. The company has a track record of hiking its dividend every year. AAPL stock currently offers a dividend yield of 0.66 percent.  
Article continues below advertisement
What to watch in Apple's next earnings
Apple's next earnings date is April 28. The coming Apple earnings report is for fiscal second quarter ended Mar. 2021. As the smartphone market becomes more competitive, forcing the likes of LG to exit the scene, Apple has been leaning more on service sales to drive growth. Investors will be paying close attention to the performance of the services business, which includes Apple Music, Apple Pay, Apple TV+, and App Store.  
Also, investors will be following closely to see if the management announces a dividend raise. Apple has been tightlipped about its car project but still investors will be looking for clues in that regard when the management comes to discuss the earnings and the outlook. 
Article continues below advertisement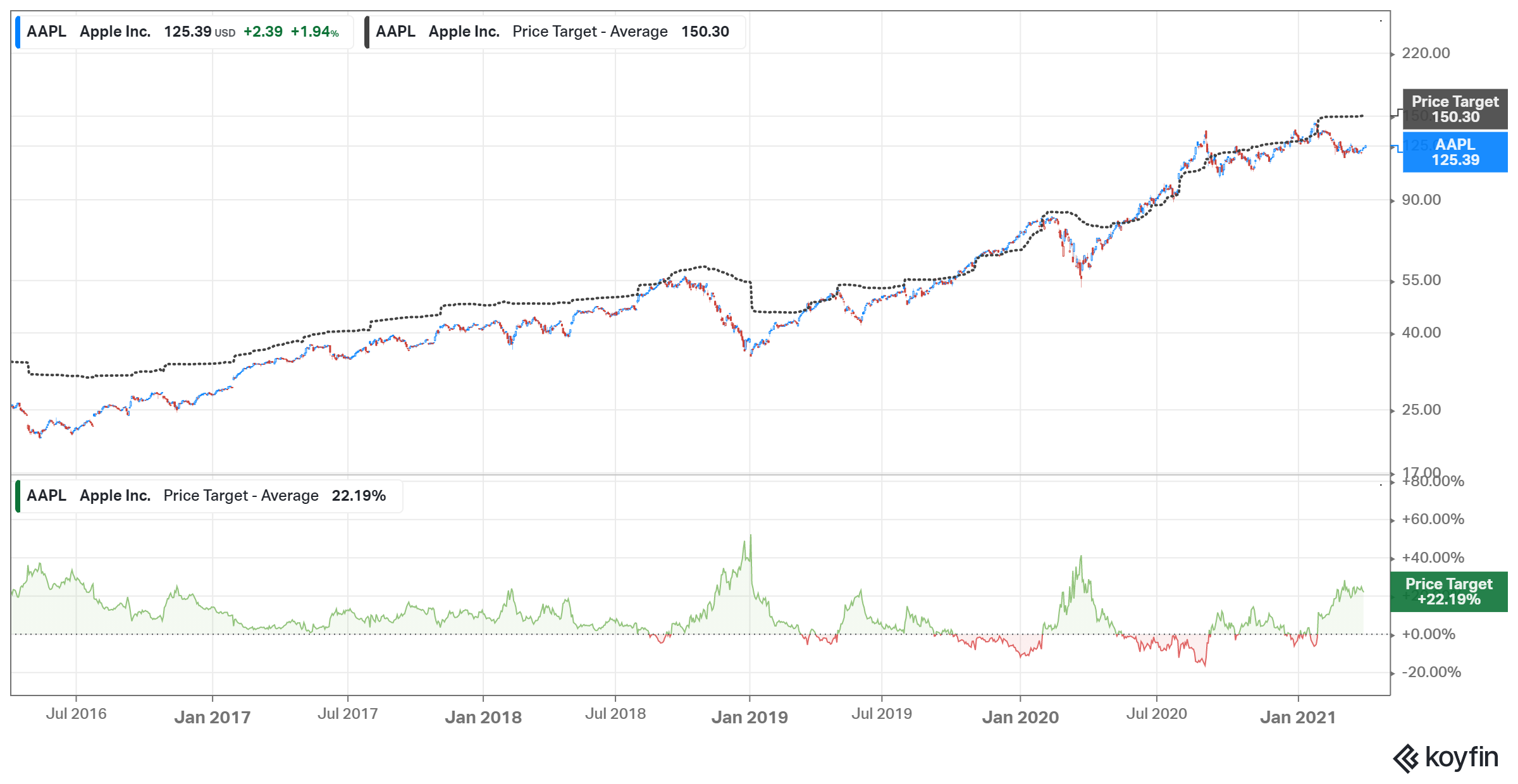 Apple (AAPL) stock price forecast
Investors are getting curious about Apple stock forecast after watching it pull back from its recent high. The car project and LG's smartphone exit business are also fueling interest in Apple stock forecast as investors try to understand the impact these could have on the business. 
Article continues below advertisement
Apple stock forecast leans bullish currently. The consensus price target of $150 implies more than 20 percent upside potential from current level. The high price target of $175 implies 40 percent upside. 
Should you buy or sell apple (AAPL) stock now?
Apple stock has retreated 14 percent from its recent peak. That has opened a window for investors seeking bargain opportunity to enter this blue-chip tech stock at a discount.