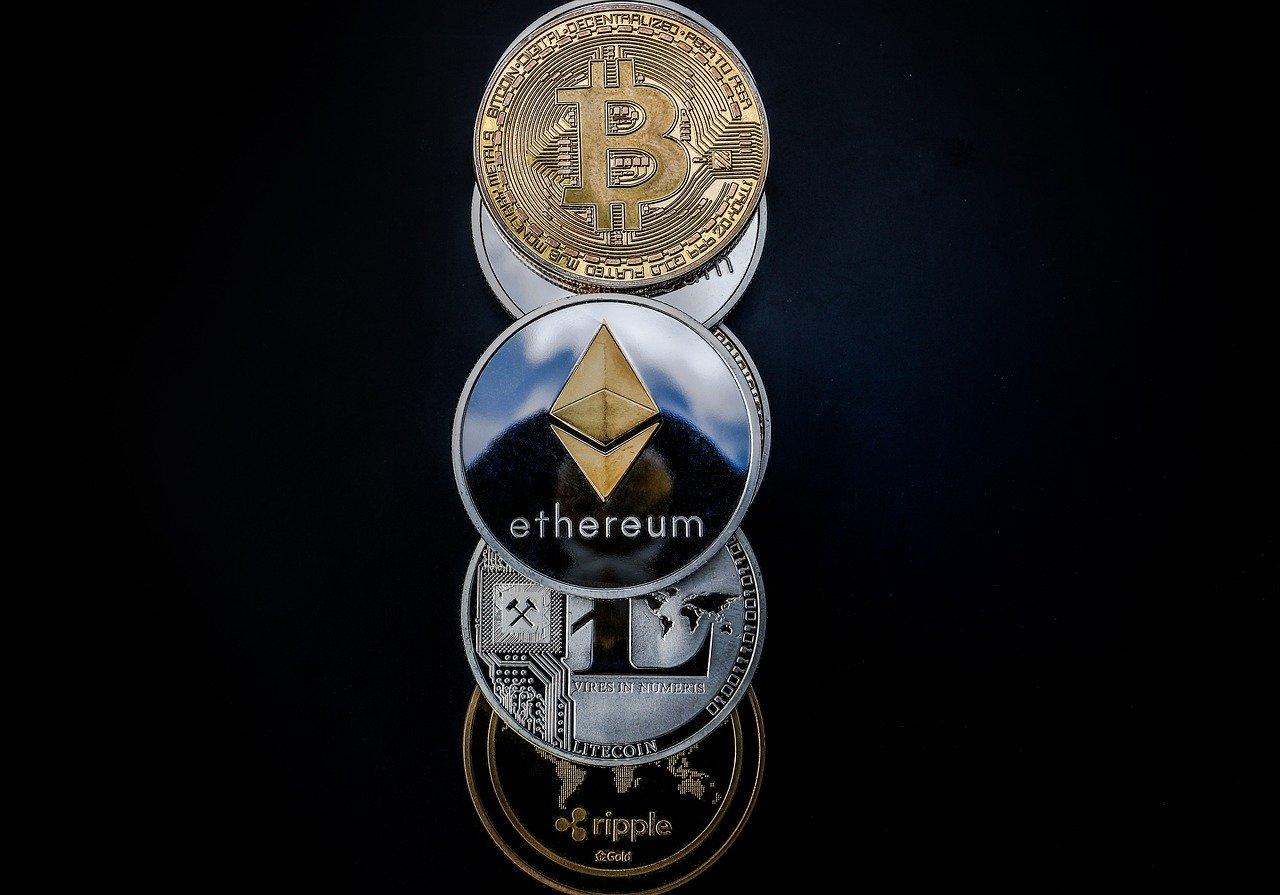 Crypto Regulation: Bakkt and the Crypto Act of 2020
By Shankar Iyer

Jan. 7 2020, Published 7:32 a.m. ET
Uncertainty in crypto markets is always higher than in stock markets. Institutional and retail investors tend to stay away from investments prone to scams, whether they're a virtual currency or another asset class. Regulated exchanges and SEC oversight assure stock market investors fair play. Cryptocurrency investors, on the other hand, trade through decentralized exchanges with little to no regulatory backing. Furthermore, the blockchain network, which supports cryptos, offers total anonymity of transactions and participants, making it even more challenging to regulate cryptos.
The lack of clearly defined guidelines has brought investors their fair share of woes. Many scammers have duped crypto investors of billions of dollars in the last decade.
Article continues below advertisement
Why investors avoid crypto trading
In stock markets, the SEC protects investors. Listed companies adhere to the SEC's regulatory framework. The dissemination of public information is systematic and efficient. Furthermore, insider trading laws apply when any malpractices come to light, upholding the exchanges' integrity. In derivatives trading, the CFTC (Commodities Futures Trading Commission) prohibits any fraudulent trades and negates the risk of counterparty default.
However, that's not the case for digital assets. Cryptocurrencies are a relatively new phenomenon, and crypto trading exchanges are still in a nascent stage. There's no clearly defined supervisory body to lay down a trading framework for digital currencies, and many investors don't understand crypto pricing. And, unfortunately, the information transfer through unregulated channels makes it impossible to separate fact from fiction. Even actionable claims might seem like an attempt to manipulate crypto prices. Crypto traders can access decentralized exchanges anywhere in the world, but prices in each trading platform differ and fluctuate along with foreign exchange rates.
Article continues below advertisement
Federal plans in 2019 to streamline crypto investments
To counter the negatives of crypto investing, the US government is working to create a regulatory framework for virtual currencies. Other countries could soon follow suit. In 2019, the US took two significant steps that could cement growth in crypto markets this year. The first was approving a regulated exchange for bitcoin futures. The second was drafting a bill for the Cryptocurrency Act of 2020.
What is Bakkt?
Up until this year, there were several unregulated exchanges around the world, with crypto rates varying between platforms based on the transaction volumes. Bakkt ("backed"), a regulated crypto exchange launched in September, is set to bring changes. Licensed out of New York, Bakkt is a registered body complying with the regulatory standards of FinCEN (the Financial Crimes Enforcement Network). Bakkt is a qualified bitcoin custodian, meaning it can hold bitcoin deposits on customers' behalf.
According to CNBC, the Intercontinental Exchange (or ICE), Bakkt's founder, also owns the NYSE and 11 other exchanges. ICE's support could make crypto futures trades through Bakkt more trustworthy.
Article continues below advertisement
Bakkt has started with bitcoin futures trading and offers both cash settlement and delivery of bitcoins to customers' wallets. Customers received Bakkt positively, with BTC futures trading volumes rising consistently on the exchange. According to Bakkt Volume Bot, around $28 million in physical futures trades were in progress on January 4. The portal was targeting $32 million trades by the end of the trading day.
What delayed Bakkt's launch
Bakkt's launch wasn't easy. A drawn-out regulatory approval process postponed the release by a year. When the exchange finally launched in December, Bakkt CEO Kelly Loeffler stepped down, and chief product officer Mike Blandina took over as CEO, according to Coindesk.
In November 2018, Cointelegraph reported that the Bakkt launch was first postponed to January 24, 2019. Bakkt released a statement to Medium, stating that "given the volume of interest in Bakkt and work required to get all of the pieces in place, we will now be targeting January 24, 2019 for our launch." A notice released by ICE Futures said, "The new listing timeframe will provide additional time for customer and clearing member onboarding prior to the start of trading and warehousing of the new contract."
Article continues below advertisement
The second time there was a delay in the Bakkt launch, it was due to the CFTC's approval process, according to The Block Crypto. Cointelegraph, citing The Wall Street Journal, said that since Bakkt was delivering bitcoins, the CFTC made custody sanctions stricter. The commission demanded additional details, such as business venture disclosure. As Bakkt was going to be a bitcoin custodian, the CFTC also sought public comments on the matter.
In June 2019, Coindesk reported that Bakkt was running a user acceptance testing version of its portal. It tested same-day trade settlements and one-month futures contracts. After successful testing, Bakkt BTC futures officially opened to traders on September 23, 2019.
A draft bill for cryptocurrencies
The launch of an entirely regulated bitcoin futures exchange was revolutionary for the crypto community. However, as cryptos' regulatory definition and framework were still undefined, the US House of Representatives drafted a bill, the Cryptocurrency Act of 2020. Forbes released a copy of the draft bill, which contains broad definitions of the types of digital assets. The draft segregates digital assets into three types: crypto-commodities, cryptocurrencies, and crypto-securities. Each is to have a separate governing body.
Article continues below advertisement
What are crypto-commodities?
The Tokenist summarized the draft bill. According to The Tokenist, the bill defines crypto-commodities as all digital assets, regardless of who produced them, stored on a "blockchain or decentralized cryptographic ledger." The Tokenist also noted that the bill clarified that crypto-commodities should be fungible, meaning any two units of the commodities should be mutually interchangeable. The CFTC is to be responsible for regulating crypto-commodities.
What are cryptocurrencies?
Until now, "cryptocurrency" was an umbrella term that described all virtual coins and tokens. However, The Tokenist reports that the draft bill puts cryptocurrencies in a separate category of digital assets, as "representations of United States currency or synthetic derivatives resting on a blockchain or decentralized cryptographic ledger." The description includes synthetic derivatives backed by smart contracts or collateralized by other digital assets, according to The Tokenist. FinCEN is to overlook cryptocurrency regulations, on behalf of the Treasury secretary.
Article continues below advertisement
What are crypto-securities?
Crypto-securities, the most comprehensive of the three types of digital assets, are to be overlooked by the SEC. They "include all debt, equity, and derivative instruments that rest on a blockchain or decentralized cryptographic ledger," according to The Tokenist. The draft bill's exceptions to crypto-securities are as follows:
A synthetic derivative operating as a money services business and registered with the Department of the Treasury.
Any security that operates in compliance with the Bank Secrecy Act "and all other Federal anti-money laundering, anti-terrorism, and screening requirements of the Office of Foreign Assets Control and the Financial Crimes Enforcement Network."
Conclusion
Bakkt, after considerable delays, is a boon to crypto investors worldwide. Although its transactional volumes are increasing, there's still a long way to go. The introduction of the Cryptocurrency Act of 2020 is another vital move in regulating crypto markets.
Other nations have also started opening up to crypto investments. Some European Union countries are working to include cryptos as mainstream investments and defining ICO (initial coin offering) guidelines. These initiatives are set to make crypto investments more secure in the coming decade.