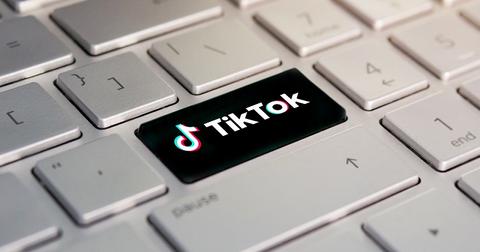 Google Faces TikTok Question after Facebook Criticism
By Ruchi Gupta

Updated
A congressional panel asked Google (GOOGL) whether it requires foreign apps to disclose ties with their governments, according to a Reuters report. Also, the panel posed a similar question to Apple. Google and Apple operate the platforms where people mostly download the TikTok app.
Congress's interest in potential foreign government ties with apps operating in the US comes amid concerns about popular Chinese social app TikTok. Chinese company ByteDance owns TikTok. Currently, TikTok faces a US national security investigation. ByteDance's acquisition of American social media app Musical.ly helped make TikTok popular among teens. In 2018, the CFIUS (Committee on Foreign Investment in the United States) blocked Alibaba's (BABA) Ant Financial from acquiring MoneyGram (MGI) on national security grounds.
Data protection and censorship questions
TikTok only launched a few years ago. The app has become a major hit among teens. However, the rapid rise has drawn a lot of questions. Does TikTok give the Chinese government access to American users' data for information censorship?
In a speech at Georgetown University in October, Facebook CEO Mark Zuckerberg criticized TikTok's alleged information censoring practice.
How will Facebook and Google counter TikTok?
TikTok makes money by selling ads—the exact business that Google and Facebook depend on. For example, advertising sales contributed 84% of the total revenues at Google parent Alphabet in the third quarter. Meanwhile, advertising contributed about 99% of Facebook's total revenues in the third quarter.
For Google and Facebook, TikTok's rapid rise means increased competition for advertising dollars. As a result, both companies have explored ways to counter TikTok's threat. Google considered acquiring Firework—TikTok's rival. However, we don't know what the Firework acquisition would cost. However, Google has a huge war chest. The company could afford an expensive acquisition to safeguard its future. Alphabet finished the third quarter with more than $120 billion in cash reserves.