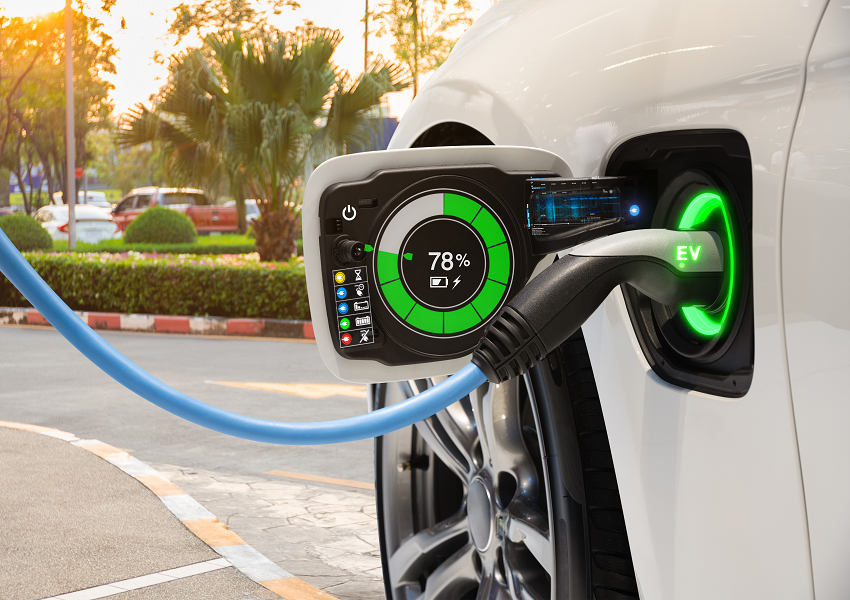 Electric Vehicle Startup Rivian Gets Fresh Funding
By Anirudha Bhagat

Dec. 24 2019, Published 9:31 a.m. ET
Rivian has received a fresh round of funding to ramp up its electric vehicle development. On Monday, the company announced that it completed a $1.3 billion investment round led by asset manager T. Rowe Price (TROW).
Rivian's previous investors, e-commerce giant Amazon (AMZN) and the US second-largest automaker Ford (F), also participated in the fundraising round. According to the press release, BlackRock made its first investment in the electric vehicle maker.
Article continues below advertisement
Notably, the latest fundraising marked the fourth round this year that Rivian received total financing of $2.85 billion. Citing data from PitchBook, Reuters revealed that excluding the latest investment round, the company had raised overall funding of $2.2 billion since its inception in 2009. The PitchBook data show Rivian's valuation before the newest fundraising round between $5 billion and $7 billion.
Why are investors attracted to Rivian?
Rivian has drawn significant attention from several automakers and other investment companies in recent years due to its unique "skateboard" chassis architecture. Overall, the skateboard platform adjoins the electric vehicle's control systems, batteries, and electric motors.
According to Rivian's website, "This thin, compact design – with its symmetrical layout and ultra-low center of gravity – opens a world of possibilities. Remarkable power. Superior handling. Impressive wheel articulation. And extra storage space where an internal combustion engine and drivetrain would typically fit."
Rivian is already building two electric vehicles on the skateboard platform—an R1T pickup truck and R1S SUV. The company promises that the pickup truck and SUV would give a mileage of 400+ miles in a single charge. So, Rivian plans to start delivering the vehicles to customers by late 2020.
Article continues below advertisement
Notable investments in electric vehicles
Rivian claims that its skateboard chassis architecture can accommodate a variety of other electric vehicle models in the future. Ford partnered with the electric vehicle startup to build an all-new, next-generation battery electric vehicle. Meanwhile, the automaker made an equity investment of $500 million in April.
Citing anonymous sources, Reuters revealed that Ford's first electric vehicle built over the skateboard platform could be its Lincoln SUV. Notably, Ford plans to launch the battery-powered Lincoln SUV in 2022.
Amazon has also made an equity investment of $700 million. Rivian has received orders for 100,000 electric delivery vans, which would have its skateboard architecture. The company will start delivering the vans to Amazon in 2021.
Rivian received funding of $350 million from Cox Automotive in September. Also, the two companies agreed to explore partnership opportunities in service operations, logistics, and digital retailing, according to Rivian.
Rising competition for Tesla
The latest investments by T. Rowe, BlackRock, Amazon, and Ford in Rivian's most recent fundraising round depict the immense opportunity available in the electric vehicles market. As a result, growing energy and environmental-saving awareness are driving the demand for electric vehicles.
Although most automakers are pushing hard to grab market share, Tesla's (TSLA) early foray in the space has given it an edge. Currently, Tesla is the market leader in the US with a share of 80%.
However, Rivian has the potential to compete directly with Tesla. Rivian's R1T pickup truck competes with Tesla's recently showcased Cybertruck. Rivian will start delivering R1T at the end of 2020. Meanwhile, Tesla will start shipping Cybertruck in 2021. We'll have to see how both models perform.
Other US automakers are also investing aggressively in the electric vehicle space. General Motors (GM) has launched two electric vehicles, Bolt and Volt, under its Chevrolet brand. Ford will invest $11.5 billion globally to launch over 40 hybrid and electric vehicle models by 2022.