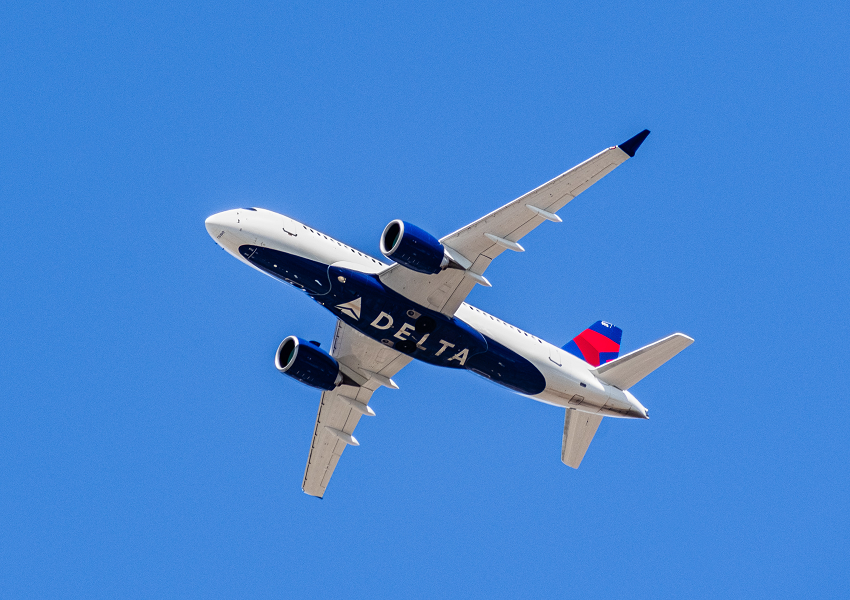 Delta Beats Q3 Estimates, Shares Fall on Revenue Miss
By Anirudha Bhagat

Oct. 10 2019, Published 2:03 p.m. ET
Delta Air Lines (DAL) reported mixed third-quarter results this morning. Its earnings beat analysts' consensus estimate, but its revenue missed. The company's third-quarter adjusted EPS of $2.32 surpassed analysts' consensus estimate of $2.26. Its third-quarter bottom line result marked its ninth consecutive quarter of positive earnings surprises.
Delta's third-quarter earnings also came in ahead of its recently updated guidance range of $2.20–$2.30. Its quarterly earnings also registered a whopping ~33% YoY (year-over-year) rise. Higher revenue and lower fuel costs mainly drove the company's third-quarter profits higher.
Article continues below advertisement
Despite its strong bottom line performance, Delta shares plunged 3.8% during the premarket trading session. Investors turned cautious on the stock due to its third-quarter revenue miss and its pessimistic fourth-quarter outlook. It seems the company's latest quarterly results and earnings outlook are signaling the rising costs and pricing pressure analysts have pointed out recently.
Several analysts have cautioned that Delta Air's profitability growth could slow by next year. Buckingham Research analyst Daniel McKenzie said on October 3 that increasing costs and pricing pressure could damage its profits in 2020. Bernstein has also warned that higher tariffs, wages, and maintenance costs could hurt Delta's earnings next year.
Shares of other top US airlines also fell following Delta's dismal third-quarter revenue results and disappointing fourth-quarter outlook. United Airlines (UAL), American Airlines (AAL), and Southwest Airlines (LUV) stocks were down 2%, 1.4%, and 0.8%, respectively, in premarket trading.
Delta's third-quarter revenue missed estimates
Although Delta reported record third-quarter adjusted revenue of $12.56 billion, it fell marginally short of analysts' expectation of $12.6 billion. Nonetheless, its quarterly revenue improved 6.5% YoY, in line with its recently updated outlook.
The company's total unit revenue increased 2.5% YoY to 16.57 cents mainly driven by healthy leisure and corporate demand. A one-point benefit from the company's renewal of its credit card partnership with American Express (AXP) also contributed to its unit revenue growth.
The company continued to see robust revenue growth from premium products and nonticket sources. During the third quarter, these sources contributed 52% to its total adjusted revenue. The company registered a 9% YoY increase in premium product ticket revenue in the third quarter.
Article continues below advertisement
Delta's third-quarter costs and margins
Delta's ex-fuel costs rose 2.4% in the third quarter mainly due to higher wages and increased costs due to unfavorable weather. The rise in the company's ex-fuel expense was almost in line with its recently updated guidance of 2.5%.
However, a YoY decline in fuel cost per gallon and increased capacity offset the negative impact of higher ex-fuel expenses. Its average fuel cost per gallon fell 11.5% YoY to $1.96 in the third quarter from $2.22 in the previous year's quarter. Its total seating capacity increased 3.9% YoY to 75.7 billion during the quarter.
Higher revenue and benefits from lower fuel costs and increased capacity drove the company's third-quarter pretax margin. Its pretax margin expanded 210 basis points to 15.7%. Delta's adjusted pretax margin came in higher than its recently updated guidance of 15.5%.
Cash flows and shareholder returns
During the third quarter, Delta generated $2.2 billion worth of operating cash flow and $1.4 billion worth of free cash flow. The airline generated operating and free cash flows of $7.5 billion and $4.1 billion, respectively, year-to-date. Moreover, Delta invested $3.5 billion in aircraft purchases and improvements in the third quarter.
Furthermore, the airline continued with its shareholder return policy. Delta repurchased shares worth $208 million and paid $260 million in dividends. Concurrent with its earnings release, the company also announced a fourth-quarter dividend of $0.4025 per share. The airline will pay its newly announced dividend on November 14 to shareholders of record as of October 24.
Delta's pessimistic fourth-quarter earnings outlook
The company provided a bleak earnings outlook for the fourth quarter. Delta expects its fourth-quarter EPS to be $1.20–$1.50, which is lower than analysts' forecast of $1.51. Higher ex-fuel costs are likely to take a toll on Delta's fourth-quarter earnings. In the quarter, the company expects its ex-fuel expenses to increase 4%–5% YoY.
Delta's fourth-quarter revenue is expected to increase by more than 5%. Its unit revenue is likely to rise in the range of 0%–2%. Its fourth-quarter fuel cost per gallon is expected to remain between $2 and $2.20. The company expects its pretax margin for the quarter to be in the range of 9.5%–11.5%.
The majority of US airlines will report their third-quarter earnings results in the coming weeks. Analysts expect United's and American's third-quarter EPS to rise 29% and 23%, respectively, YoY. However, their third-quarter forecast for Southwest reflects flat earnings.