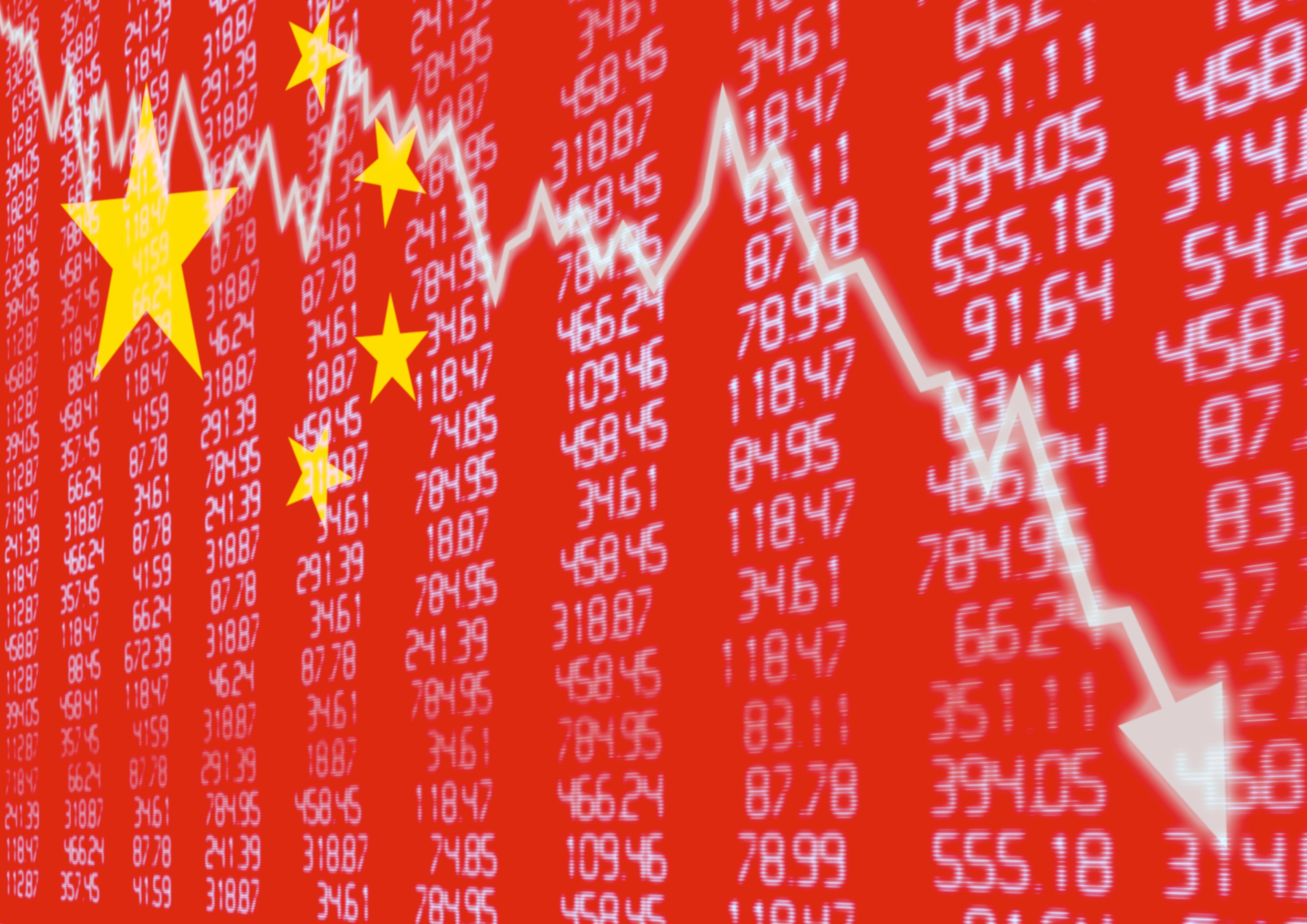 Chinese Stocks Concern JPMorgan and Goldman Sachs
By Anuradha Garg

Aug. 12 2019, Published 11:10 a.m. ET
Lately, JPMorgan Chase and Goldman Sachs have sounded an alarm about Chinese stocks' outlook. We'll discuss their take on Chinese equities in more detail. First, let's see what the Chinese economic growth indicators signal for the economy.
Article continues below advertisement
Why are Chinese stocks a concern?
China's economic growth is slowing down. Every new data point adds to the growing list of economic concerns. On August 9, China's inflation figures were released. The PPI fell 0.3% YoY (year-over-year) in July after approaching zero in June. Lower inflation is fueling deflation concerns. On August 8, China released its July trade data. The data showed a contraction in imports. China's imports have fallen YoY in six of the seven months this year. China's manufacturing PMI fell again in July due to the ongoing US-China trade war and sluggish domestic demand. Previously, Chinese companies' aggregate profits fell 3.1% YoY in June.
Escalating trade war
The trade war between the US and China has been escalating quickly. After President Trump announced 10% tariffs on $300 billion of Chinese imports, China devalued the yuan. The market is concerned that the trade war increases the risk of a recession. On August 5, US markets had the worst day so far in 2019—the day China devalued the yuan.
Article continues below advertisement
Downside in Chinese stocks
On Monday, Bloomberg reported that JPMorgan Chase (JPM) and Goldman Sachs (GS) are cautious about their outlook for Chinese stocks. Goldman Sachs cut its earnings forecast for the MSCI China Index (MCHI) amid rising trade tensions and the lower potential for valuations to rise more. According to a note released by Goldman Sachs' strategists, led by Kinger Lau, on August 10, the EPS growth forecasts for 2019 and 2020 were reduced to 6% and 9% from 8% and 10%, respectively.
We highlighted that Goldman Sachs doesn't expect a trade deal between the US and China before the US presidential election in 2020. Due to the projection and the market-implied probability of a trade resolution falling to just 12%, Goldman Sachs lowered the growth forecast for Chinese stocks.
JPMorgan Chase is bearish on Chinese stocks 
JPMorgan Chase is pessimistic about Chinese stocks due to bearish flows. In a note on August 9, JPMorgan Chase strategists, led by Nikolas Panigirtzoglou, wrote that leveraged institutional investors rather than retail investors led to the rally in Chinese onshore equities this year. The report said, "The Chinese equity market looks currently pretty overbought especially compared to last year."
Article continues below advertisement
Chinese indices year-to-date amid trade war tensions
The iShares MSCI China ETF (MCHI) has returned 3.8% YTD (year-to-date) compared to gains of 16.7% in the S&P 500 (SPY). Tencent (TCEHY) and Alibaba (BABA) are the largest constituents of MCHI. They form 15.5% and 14.2% of MCHI's holdings, respectively. Due to rising trade tensions, the stocks have seen losses of 7.5% and 8.1%, respectively, since the beginning of August. The iShares China Large-Cap ETF (FXI) has also suffered a similar fate. So far, FXI has fallen about 1% this year.
Among major Chinese onshore stocks, NIO (NIO) has seen losses of 50% year-to-date. The trade war impacted China's auto demand. In addition, reduced subsidies on electric vehicles make it challenging for NIO to weather the downturn.
Until President Trump escalated the trade war with his tweet on May 3, Chinese indices were trading with handsome gains. In the first four months of the year, MCHI gained about 21%. Since then, the escalating trade war and weak domestic growth prospects have taken a toll on Chinese stocks.
JPMorgan Chase's views on Chinese stocks and the yuan 
While JPMorgan Chase strategists think that Chinese stocks as overbought, they think that the Chinese yuan might be oversold. They said, "So from an investor positioning perspective, Chinese onshore equities look more vulnerable than the Chinese currency if the U.S.-China trade war escalates further from here."