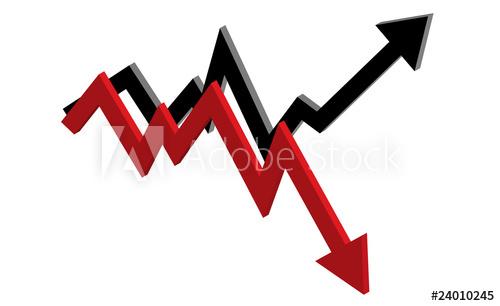 S&P 500: Why MS and JPM Are at Odds about Upside
By Anuradha Garg

Jul. 16 2019, Updated 10:25 a.m. ET
In Why Morgan Stanley downgraded global equities, we discussed how Morgan Stanley (MS) downgraded global equities from "equal-weight" to "underweight" on July 7. The bank expects poor returns from equities over the next 12 months. The stock markets include the S&P 500 (SPY), the iShares Core MSCI Europe ETF, the iShares MSCI Emerging Markets ETF, and Topix Japan. According to Bloomberg, MS strategists said in a note on July 7 that profit forecasts remain too optimistic. They wrote, "We see a market too sanguine about what lower bond yields may be suggesting-a worsening growth outlook."
Article continues below advertisement
Morgan Stanley downgrades equities
MS's chief equity strategist, Michael Wilson, was among the first to warn about an earnings recession. You can read more about this in Morgan Stanley Is Concerned about an Earnings Recession. Wilson has been expecting the S&P 500 (SPY) to trade within a range of 2,400 to 3,000 for a while. In the latest note, as reported by Zerohedge, Wilson notes that the S&P 500 is close to the upper end of that resistance level again. On July 12, the S&P 500 finally closed above the key psychological level of 3,000.
Morgan Stanley: S&P 500 and 3,000 level
There have been several positive catalysts in the past that have helped S&P 500 make the push. In December 2017, the Senate passed President Donald Trump's long-awaited tax reform bill. That had a positive impact on the earnings revisions for 2019 and beyond. However, MS had argued back then that the market was over discounting these tax cuts. The stock markets were ultimately not able to cross the 3,000 level threshold.
Article continues below advertisement
S&P 500's previous attempts to break above 3,000
In September 2018, once again the S&P 500 tried to break above the 3,000 level. At the time, MS warned that higher real interest rates might prove to be detrimental to the health of the markets. We all know what happened in the fourth quarter of 2018. The markets fell very hard, mainly on the concerns of the Fed rate hikes and the US-China trade war. You can read Where to Hide as Wall Street's Fear Gauge Flashes Red for more on this topic.
This time around, the S&P 500 has successfully breached the 3,000 level. MS, however, argues that despite expectations of a rate cut, the fundamentals of US stocks are no longer strong. Therefore, they expect further disappointment from US stocks. This time, the catalyst in their opinion will be the disappointment from earnings as well as economic growth.
Article continues below advertisement
Morgan Stanley weighs in
Morgan Stanley believes that the S&P 500 earnings forecasts are materially high for H2 2019 and 2020. As of July 12, 24 of the S&P 500 companies had reported their second-quarter earnings. Many of the companies said that foreign exchange hurt their second-quarter earnings and revenues. For our detailed coverage on earnings expectations, please read Is an 'Earnings Recession' on the Horizon?
Morgan Stanley expects a 50-basis-point Fed rate cut in July but doesn't believe that it will help stocks much. It says that over the last 30 years when easy monetary policies have come face-to-face with weak growth, stock returns haven't improved.
J.P. Morgan increases price target for S&P 500
In contrast to Morgan Stanley's view, J.P. Morgan (JPM) upped its price forecast for the S&P 500 (SPY) from 3,000 to 3,200 on July 15. JPM's equity strategist, Dubravko Lakos-Bujas, is of the opinion that a partial trade deal between the US and China and global easing should help boost equities in the second half of the year.
As reported by CNBC, Lakos-Bujas said we are "raising our S&P 500 12-month price target to 3,200 as our upside case for equities is increasingly in play with Fed and Trump easing on policy while investor positioning/sentiment remains low."
Article continues below advertisement
J.P. Morgan expects global easing
According to JPM, six developed markets and 13 emerging market central banks are expected to ease their policies before the end of 2019. The easing expectations from the Fed have been the single most important reason for the stock rally in the last few weeks. Along with the record highs for the S&P 500, the Dow Jones Industrial Average Index (DIA) crossed the 27,000 mark for the first time on July 11.
J.P. Morgan expects partial trade deal between China and the US
On the other hand, the stock markets have remained very volatile given the contradictory headlines about the US-China trade deal. While a trade deal would help the markets a lot, not many analysts are expecting a deal anytime soon. Prior to Trump's escalation in May, many market participants were expecting a trade deal but after that, the sentiment has mostly been waning.
Having said that, Lakos-Bujas still advises investors that more cyclical and trade-sensitive sectors will likely see higher negative revisions. He added, "However, these stocks are not that vulnerable given most trade at a significant discount to the market with some pricing in a recession."
You can also read about what other major investment banks think about the stock market and economic outlook. Goldman Sachs (GS) is warning about an impending market crash, while Citigroup (C) is talking about a recession.