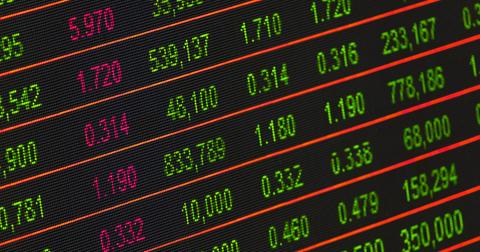 Fed Changed Goldman Sachs's and Ray Dalio's Views on Recession
By Jitendra Parashar

Updated
Recession fears
In the first quarter of 2019, concerns about a possible recession in the near term started haunting investors (DJI). Recent weakness in multiple economic indicators including consumer spending, consumer confidence, and the factory activity index signaled a slowdown in US economic growth in the last quarter. Recession warnings from many economists worsened the situation for investors. However, experts seem to be gradually changing their views about the possibility of a recession in the near term. Let's take a closer look.
Article continues below advertisement
Goldman Sachs's views on the recession
According to a recent CNBC report, economists at Goldman Sachs (GS) believe that we are very likely to see a near-term recession. The investment bank bases its arguments on a change in the Federal Reserve's tone and the outlook for the economy (QQQ).
In December 2018, the central bank raised its benchmark rates (SPY) for the fourth time in 2018 in its final meeting for the year. Nonetheless, the tone of the Fed's statements since then has turned dovish. Goldman Sachs economists say, "the Fed's dovish shift was likely designed to decrease downside risks," and they believe that the central bank's strategy "has largely worked as planned." The S&P 500 Index and the NASDAQ Composite Index were up 0.2% and 0.4%, respectively, on Wednesday at 2:34 PM EST.
Ray Dalio's views on the recession
Goldman Sachs economists are not the first to have changed their opinion about a possible near-term recession because of the Fed's dovish tone. In December 2018, Natixis's chief economist told CNBC that the possibility of a recession "depends a lot on what the Fed does."
Similarly, in February, Bridgewater Associates founder Ray Dalio changed his views about a possible near-term recession. In his February 28 LinkedIn post, Dalio said that he still expects "that there will be a significant slowing of growth in the US and most other countries." But he has lowered his "odds of a US recession" before 2020 "to about 35 percent." Dalio based his new argument on weaker markets and a change in the Fed's view of the economy and inflation.