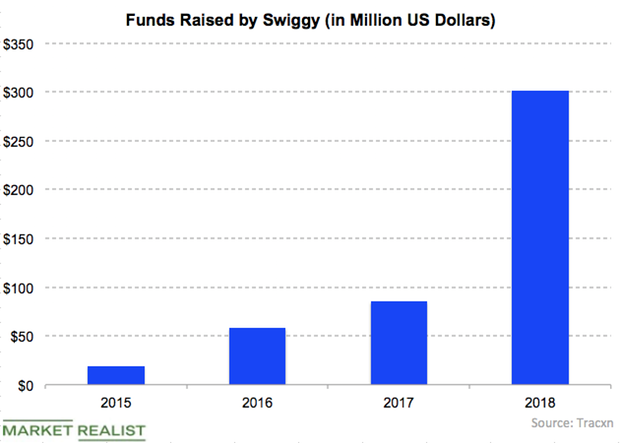 How Uber May Be Cutting Its Losses Further
Uber has been strategically exiting certain markets to reduce losses
Stiff competition from local competitors has led to steep losses for ride-hailing giant Uber over the years, as it has tried to woo customers with discounts and drivers with bonuses. The SoftBank-backed (SFTBY) company saw such steep losses in China, Russia, and South-East Asia, that it had to wind down operations in those regions. In India, Uber has another such local obstacle in the form of SoftBank and Tencent-backed (TCEHY) Ola. Uber seems to have no intention to exit the fast-growing market.
Article continues below advertisement
Uber Eats may be selling its business to Swiggy
However, according to a report by the Economic Times, the India operations of Uber's food delivery unit, Uber Eats, could be gobbled up by local competitor Swiggy, while Uber would get a 10% stake in the combined entity.
In India, the food-delivery business has taken off in the last couple of years, with Swiggy, Uber Eats, Alibaba-backed (BABA) Zomato, and Food Panda, which is now owned by Ola, dominating the space.
Uber's exits in Asia were all strategic as it tried to cut down its losses, which were heightened due to subsidy wars as it prepares for its IPO.
Analysts guessed that since SoftBank had a stake in both India's Ola and Uber, the Japanese company could look to consolidate the two (the India operations). But that has not happened.
However, Uber may be looking to cut its losses by winding down its Uber Eats India business.