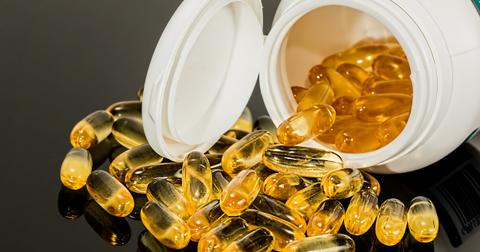 Why Epizyme Stock Rose ~33% on January 4
By Daniel Collins

Jan. 7 2019, Published 8:09 a.m. ET
Stock performance
On January 4, Epizyme (EPZM) stock closed at $7.94, which represents ~32.78% growth from its prior close of $5.98 on January 3, 2019. On January 3, Epizyme stock fell 10.34% to reach $5.98 from its prior-day closing price of $6.67 on January 2. Epizyme stock fell from $12.55 at the close of market on December 29, 2017, to reach $6.16 on December 31, 2018, which was a ~51% decline in 2018.
Epizyme's price on January 4 is ~63% below its 52-week high of $21.4 on March 13, 2018. The company hit its 52-week low of $5.14 on December 24, 2018.
Article continues below advertisement
Reason for stock price rise
On January 4, Epizyme announced that it found a path for accelerated approval by the US FDA (Food and Drug Administration) of its investigational drug tazemetostat for the treatment of individuals with relapsed or refractory follicular lymphoma (or FL) who may be with or without EZH2 activating mutations.
Epizyme already conducted a meeting with the FDA to discuss the FL registration strategy with the present patient population in the company's ongoing phase 2 trial. After discussion with the FDA, the company specified the registration strategy for tazemetostat. The company can register patients in both types of EZH2 mutation and patients with wild-type FL with disease progression after two or more lines of therapy. Epizyme expects to submit an NDA (new drug application) to the FDA for the said indications by the fourth quarter of 2019. Epizyme already completed the enrollment of the phase 2 trial for the evaluation of safety and efficacy of tazemetostat for the said indications.
Epizyme also anticipates submitting its first NDA to the FDA for tazemetostat for the treatment of individuals with epithelioid sarcoma under accelerated approval pathway in the second quarter of 2019.
Epizyme has plans to initiate clinical trials for label expansion of tazemetostat and also evaluate the drug along with other combination therapies. Epizyme sees potential in the drug for the treatment of multiple cancer types. The company plans to initiate the study of tazemetostat for small-cell lung cancer, triple-negative breast cancer, ovarian cancer, and castration-resistant prostate cancer by the second half of 2019.
Analysts' recommendations
Of the ten analysts tracking Epizyme in January 2019, four of them recommended a "strong buy," while another four analysts recommended a "buy" rating. Two analysts recommended a "hold" rating for Epizyme in January 2019. The company had a consensus 12-month target price of $19.44, which represents a ~144.84% return on investment over the next 12 months.