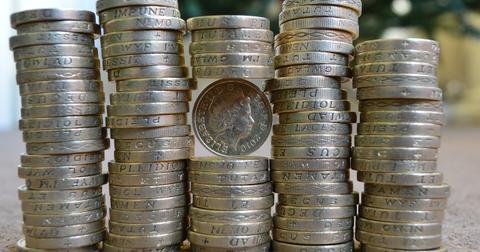 Is Europe Becoming a Continent in Perennial Crisis?
By Mohit Oberoi, CFA

Jan. 16 2019, Published 9:30 a.m. ET
Europe's woes
Yesterday, the British Parliament rejected Prime Minister Theresa May's Brexit deal by a massive margin. According to Reuters, this was "the worst defeat in modern British history." Now that the British parliament has rejected the proposal, four possibilities exist.
First, Britain can negotiate a new deal before the March 29 deadline. However, the European Union isn't enthused by this idea. Second, Britain can leave the European Union without a deal, the probability of which is high. Third, Britain can go for a new Brexit vote, the possibility of which has been denied by the prime minister. Finally, there's a chance Brexit will be delayed, which Citi (C) says has a "very high" chance of happening.
Article continues below advertisement
A continent in crisis
While the rest of the world has recovered from the 2008 financial crisis, Europe has remained engulfed in one crisis or another. After the global financial crisis, the sovereign debt crisis hit Europe (VGK), followed by Grexit concerns in 2015. In 2016, the United Kingdom voted to leave the European Union. Last year, there was Italy's budget deficit crisis. US (SPY) President Donald Trump has also taken an aggressive stance on trade relations with the European Union.
Another crisis year?
This year looks to be another crisis year for Europe. The Brexit vote loss has added an air of uncertainty as to how the United Kingdom plans to leave the bloc, and data points from Europe have done little to alleviate these fears.
The European Union's industrial production fell 1.7% month-over-month in November, the worst performance since February 2016. Germany's industrial production (GE) (BA) also fell 1.9% in November compared to October.
Concerns over Europe's economic conditions couldn't have cropped up at a worse time. The global economy is already reeling under the effects of China's slowdown, which is looking more severe with each new data point. China's December trade data, which came out on January 14, also spooked investors. Read China's Trade Surplus Is Now Higher than We Had under Obama for a further analysis of China's January trade data.