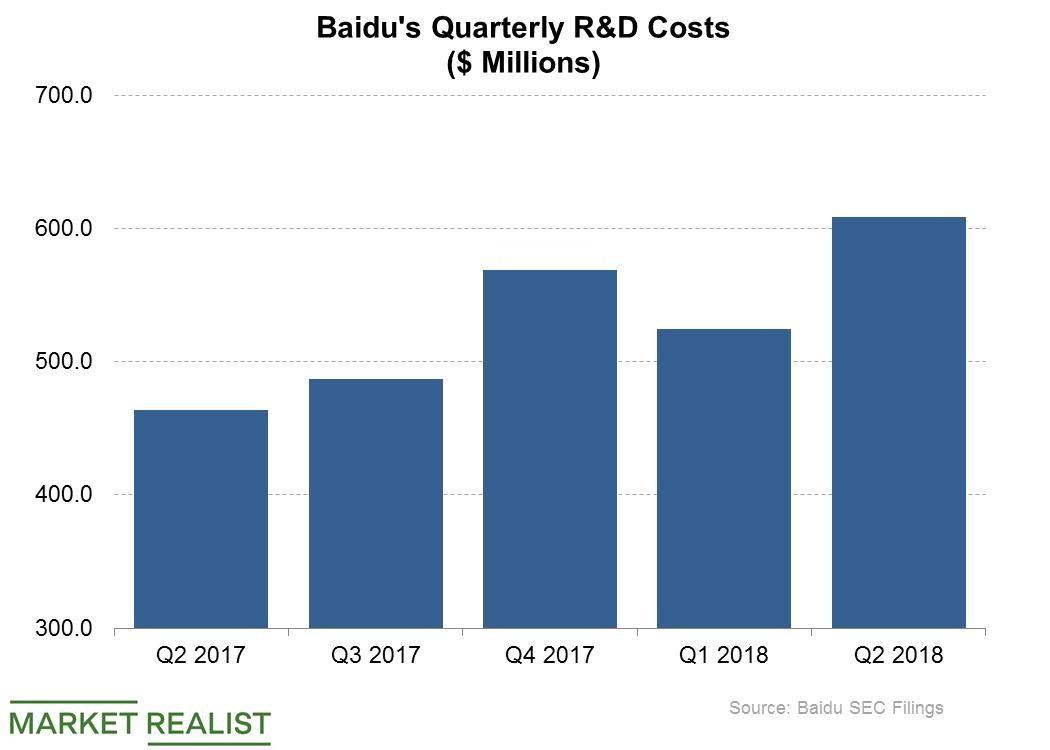 Baidu Unit Cleared to Sell Mutual Funds
Du Xiaoman on track to expand in financial service space
Du Xiaoman Financial, Baidu's (BIDU) financial services subsidiary, has been cleared to enter the business of selling mutual funds in China. The approval sees Baidu join Alibaba (BABA) and Tencent (TCEHY), which had secured licenses allowing them to sell mutual funds.
Alibaba's Ant Financial subsidiary has been offering wealth management services since 2015, and its clients can choose from more than two dozen funds. Tencent secured a license to sell mutual funds in January, allowing it to diversify beyond social and mobile payments in its WeChat app.
Article continues below advertisement
Baidu spinning off Du Xiaoman
Baidu is in the process of spinning off its financial services unit, Du Xiaoman, into a standalone company. It expects to own 42.0% of the business once the spinoff is completed.
Du Xiaoman is expected to leverage Baidu's AI technology to help clients select funds based on their needs and preferences. The unit already uses Baidu's AI tools to provide loans and other financial services.
Baidu's AI tools to find more use
Baidu is a leading researcher in the area of AI. The company spends about 15.0% of its annual revenues on R&D (research and development), with much of the budget going to AI research. Google parent Alphabet (GOOGL), Amazon (AMZN), and Yandex (YNDX) are also active in AI research to enhance their work in fields such as cloud computing and autonomous driving.
Baidu spent $609.0 million on R&D in the second quarter, representing an increase of 28.0% YoY (year-over-year). Amazon, Alphabet, and Yandex increased their R&D budgets by 30.1%, 21.4%, and 20% YoY, respectively, in the second quarter.